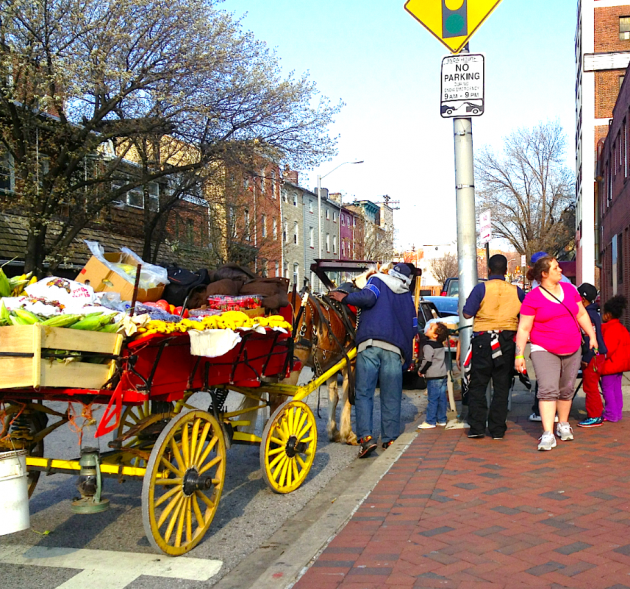 The Arabber Preservation Society is hosting an outdoor festival this Sunday in West Baltimore, beginning a push to rehabilitate the still-active Arabber stable yard into a living museum for school trips and visitors to the city who want to see authentic Baltimore culture.
The above photo was taken earlier this summer in Upper Fells Point.
This weekend's event, scheduled from 3 p.m.-9 p.m. at the stable location at 1102 N. Fremont St., will include a performance by a local marching band, food, drinks, bouncy castles, pony rides, and music.
Also on display: new murals by street artists LNY, Mata Ruda, Nanook, Nether, Sorta, and Gaia, as well as a show of photography and other works inspired by the stables. A Kickstarter fundraising effort this year succeeded in generating nearly $6,000 for the project.
Arabbers, once flourishing on the East Coast, have been around since the 19th Century in Baltimore — the last city where they are said to remain working.