The Launch: November 2017
Our nine musts from this month's calendar of events.
The Lion King
Nov. 16-Dec. 10. The Hippodrome Theater, 12 N Eutaw St. Tues.-Sun. 1 p.m.-8 p.m. Prices vary. Hakuna matata. Whether you sang it as a kid or to your tots, who can forget belting out these words along with Timon and Pumbaa as scenes of Africa and its animal kingdom crossed the silver screen? The Lion King was a childhood dream, in the heyday before kids' movies became overcomplicated by too much computer animation and 3D. Since 1997, Julie Taymor's record-shattering stage interpretation has hauled in millions of viewers and heaps of awards to make it the third-longest running show on Broadway. It's been 20 years since the original cast graced the stage in gigantic animal head costumes and intricate patterns of bright body paint, but the show has proved its staying power, still churning out about $2 million in sales each week and nabbing the title of highest-grossing show in history. This month, see what all the hype is about when The Lion King comes to Baltimore for some 30 performances at the Hippodrome. From November 16 to December 10, bring your young ones—in age or at heart—and let the show transport you to the savanna as you sing along to all those beloved songs. We know you remember the lyrics.
---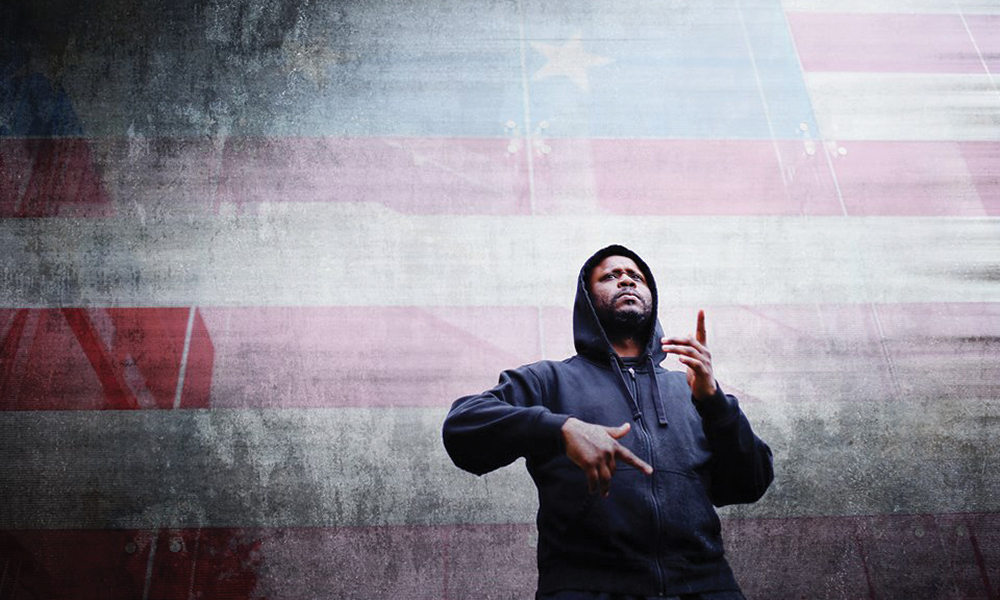 Baltimore Voices
Nov. 1-3. Joseph Meyerhoff Symphony Hall, 1212 Cathedral St. Wed.-Fri. 10 & 11:30 a.m. Free-$6.50. 410-783-8000. From its outdoor community concerts to the BSO Pulse series, the Baltimore Symphony Orchestra has been upping the ante when it comes to celebrating our homegrown musical talent. This month, the symphony highlights city voices during its mid-week educational concert, featuring beatboxer Shodekeh, hip-hop collective Baltimore Boom Bap Society, and the co-founders of WYPR's Out of the Blocks podcast. In a showcase of talented Charm City residents, high-energy remixes and local student interviews mingle with Beethoven classics.
---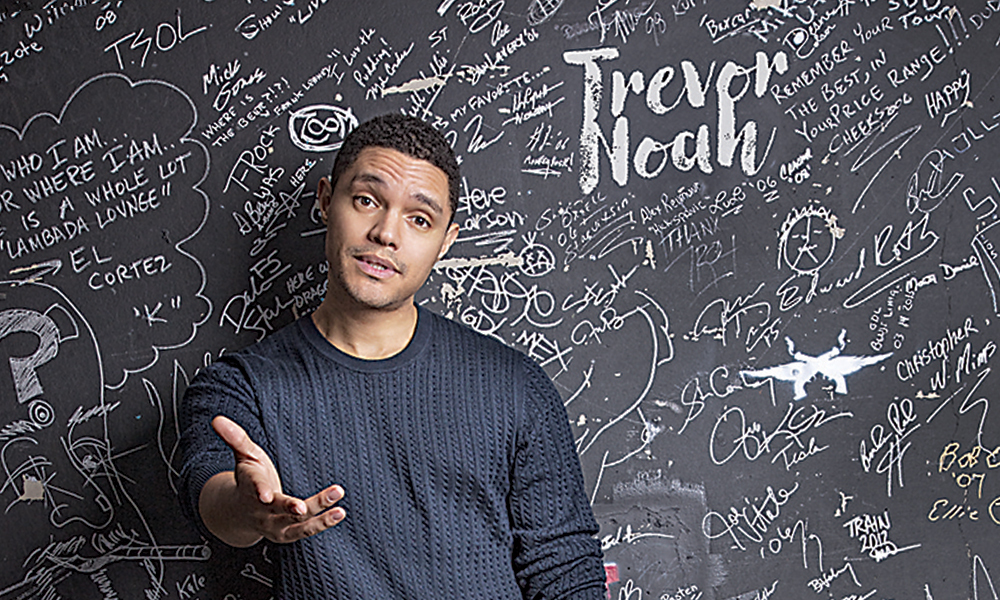 Trevor Noah
Nov. 4. The Hippodrome Theatre at the France-Merrick Performing Arts Center, 12 N. Eutaw St. 7 & 9:30 p.m. Prices vary. 410-837-7400. For one night only, The Daily Show host and South African comedian brings his signature stand-up—a mix of incisive political commentary with charmingly comical personal stories—to the hallowed Hippodrome stage. 
---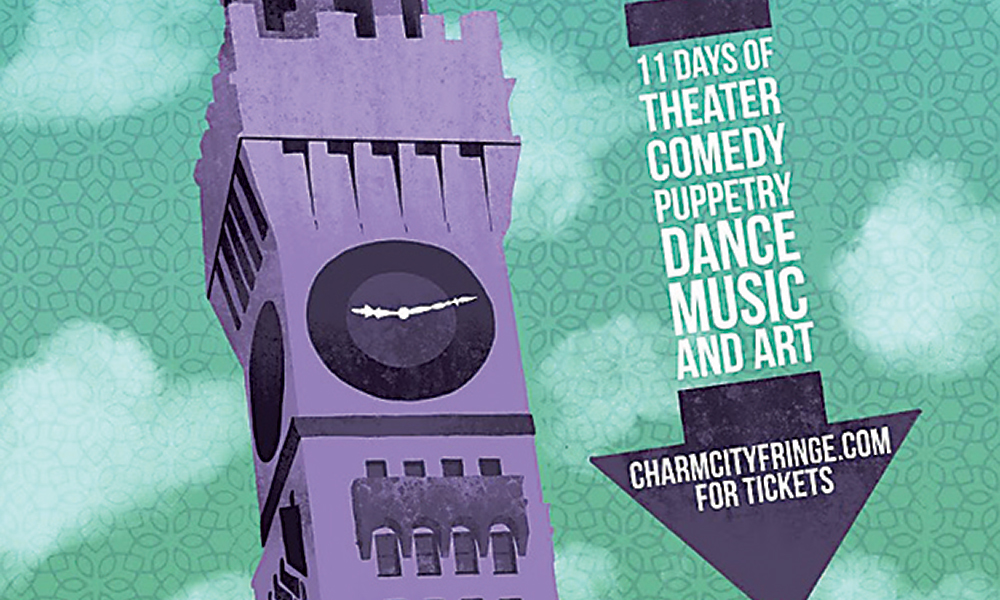 Charm City Fringe Fest
Nov. 2-12. Locations & times vary. $27-98. 410-682-8902. At the beginning of the month, Baltimore's indie performing arts festival returns for the sixth year, with 11 days and more than 90 performances across six stages in the Bromo Arts District. Catch eclectic, original works, from off-kilter comedy, poetry readings, and magic to a rock opera and even a haunting thriller performed on roller skates.
---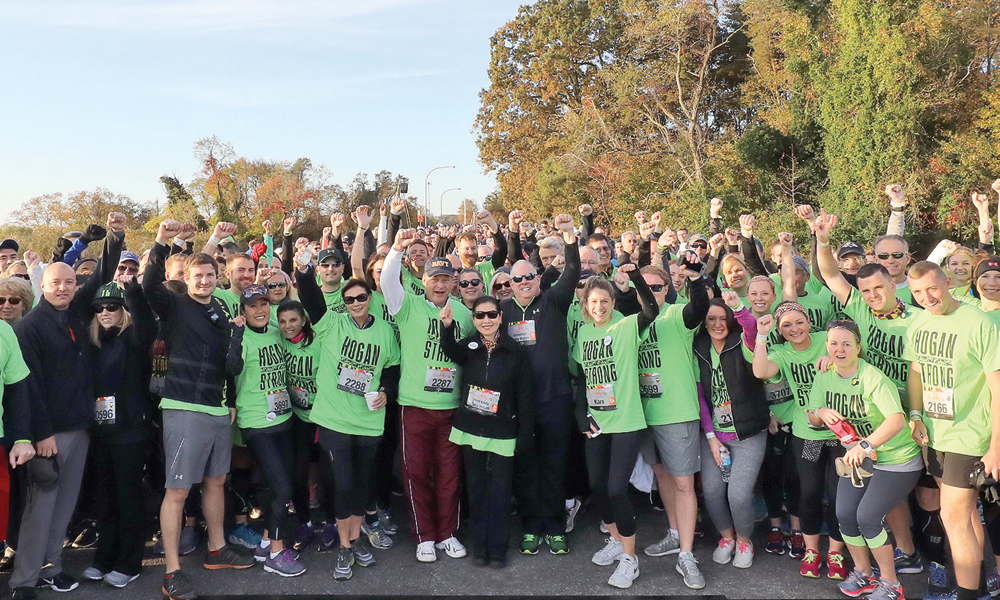 Across the Bay 10K
Nov. 5. Chesapeake Bay Bridge, Stevensville. 5 a.m.-2 p.m. $60-200. For one fall Sunday, lace up your sneakers and join the more than 20,000 people in the state's largest running event—a 10K across the Chesapeake Bay Bridge. Whether you're a practiced runner or novice jogger, this 6.21-mile course should be a breeze, with stunning views of the Eastern Shore and crisp autumn air blowing over the brackish waves beneath your feet.
---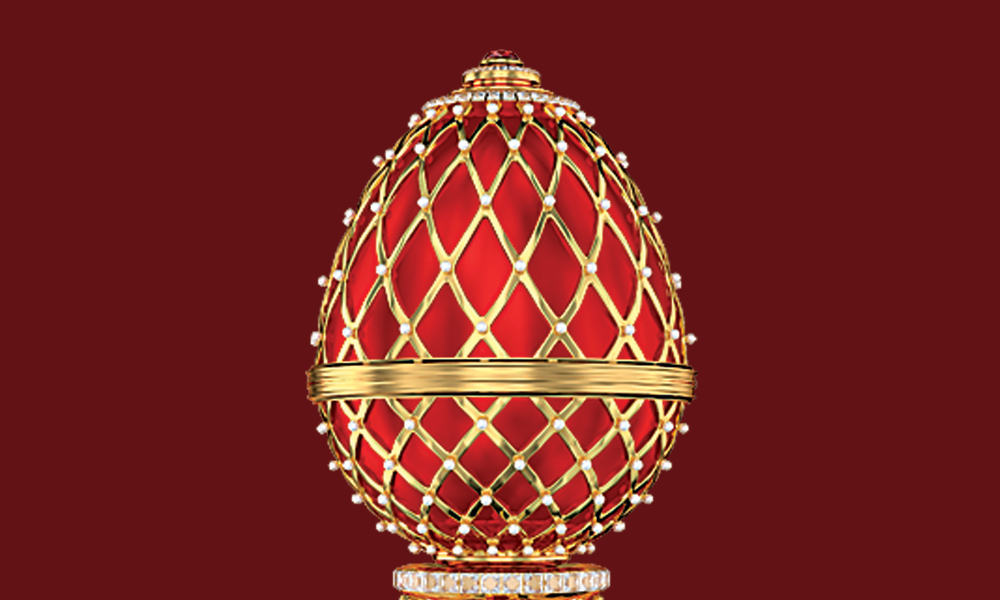 Fabergé and the Russian Crafts Tradition
Nov. 12-May 27, 2018. The Walters Art Museum, 600 N. Charles St. Wed., Fri.-Sun. 10 a.m.-5 p.m., Thurs. 10 a.m.-9 p.m. Free. 410-547-9000. Through the lens of the famous Fabergé egg, learn about the extraordinary artistry of Russian jewelers and enamel workers during the turn of the 20th century. Explore more than 70 ornate objects, including two original Easter eggs crafted for Romanov royalty, plus a contemporary print exhibit that reimagines the delicate shells.
---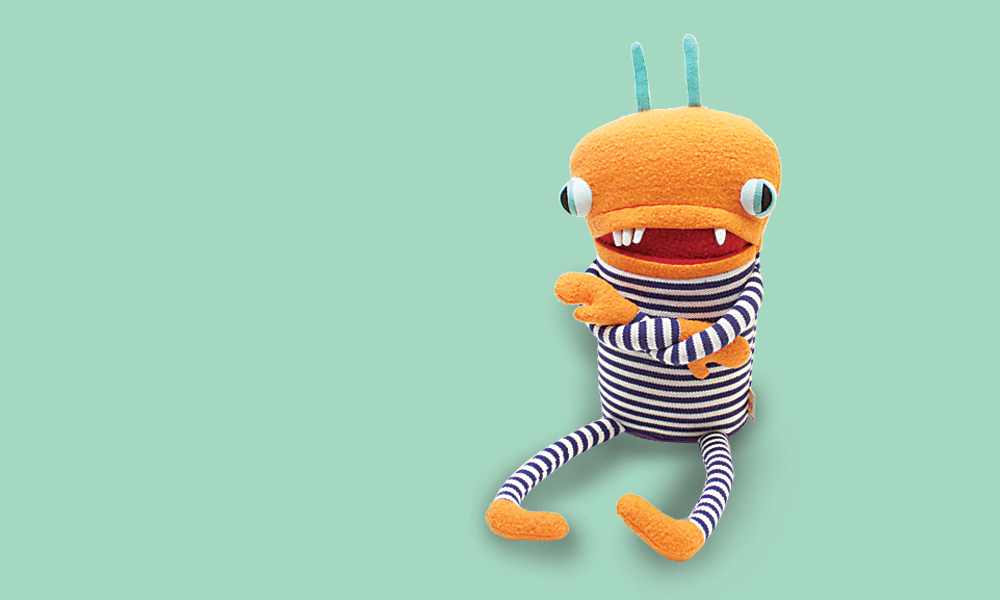 Bazaart Holiday Art Market
Nov. 24-25. American Visionary Art Museum, 800 Key Hwy. Fri. 12-6 p.m. Sat. 10 a.m.-6 p.m. Free. 410-244-1900. Escape the commercialized chaos of Black Friday sales at this Baltimore-centric art shop, equipped with hand-crafted gifts by more than 40 regional artists. From homespun jewelry and hand-pressed prints to organic beauty goods and kids' toys, there's something for everyone on your list, including visionary art as whimsical and wacky as AVAM itself. 
---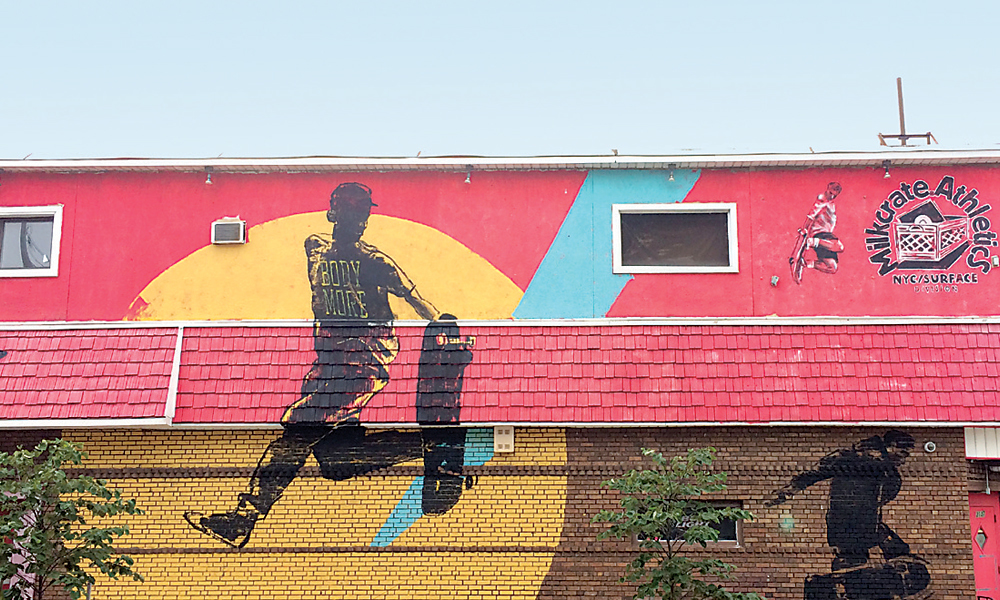 Just a Kid from Highlandtown
To Nov. 18. Creative Alliance, 3134 Eastern Ave. Tues.-Sat. 11 a.m.-7 p.m. Free. 410-276-1651. Graffiti, skate, and club culture have deep roots in Baltimore's Highlandtown neighborhood, thanks in large part to local success story Aaron LaCrate. With his rise to international renown in the early 2000s, the creator of streetwear brand Milkcrate Athletics put the city's counterculture movement on the map and has since become a trendsetting staple and collaborator with everyone from JAY-Z and Kanye West to Madonna. This month, the Creative Alliance celebrates the Southeast Baltimore native's career with an exhibit that journeys all the way back to his crate-hopping youth.
---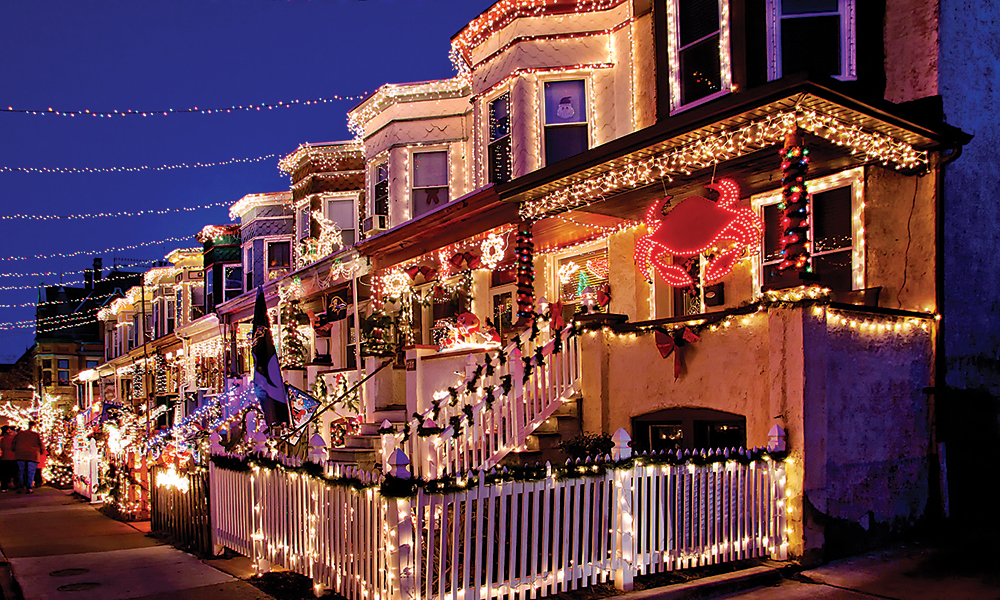 Miracle on 34th Street
Nov. 25-Dec. 31. 700 block of W. 34th St. Times vary. Free. The holidays officially arrive in Baltimore when the 34th Street stretch of Hampden transforms into its annual winter wonderland. Grab a cup of hot cocoa and partake in this kitschy tradition. See the neighborhood houses decked in thousands of twinkling lights, including illuminated Natty Bohs and Maryland crabs and, of course, the iconic Christmas tree made entirely out of hubcaps.