The List: November 2020
Things to do in these strange times.
11/28-12/31: MIRACLE ON 34TH STREET
Even the holidays couldn't escape the wrath of COVID-19, with the safety of trick-or-treating at Halloween being debated at press time and Thanksgiving tables likely to be less full this month. But in Hampden, on the 700 block of W. 34th Street between Keswick Road and Chestnut Avenue, there's no stopping the festive cheer, with the 73rd annual Miracle on 34th Street still slated to kick off on Saturday, November 28, and run through New Year's Eve. Masks and social distancing will be encouraged, but otherwise the winter tradition will be business as usual, with more than two dozen Baltimore rowhomes decking their facades and front lawns with over-the-top light displays.
11/7: IT'S PANDEMONIUM!
The Creative Alliance's annual fundraising bash goes virtual with the world premiere of It's Pandemonium!, a film featuring the Creative Alliance staff, with an online exhibit and after-party. Creative Alliance. 7:30 p.m. $20-50. creativealliance.org.
11/10: AN EVENING WITH DEVIN ALLEN AND DERAY MCKESSON
The Pratt Library hosts local photographer Devin Allen, whose powerful black-and-white images have graced the cover of Time magazine, and activist-podcaster DeRay Mckesson for a conversation on arts and activism. Enoch Pratt Free Library. Zoom. 7 p.m. prattlibrary.org.
11/19: NOT FOR THE FAINT OF HEART
The Pratt Library hosts Senator Barbara Mikulski and Ambassador Wendy Sherman for a virtual conversation in honor of the 100th anniversary of the 19th Amendment and women's constitutional right to vote. Enoch Pratt Free Library. Zoom. 7 p.m. prattlibrary.org.
11/19-1/23/21: CAROL BROWN GOLDBERG
A solo presentation of works by this Baltimore-born, D.C.-based multi- media artist will be on display through the New Year, highlighting her whimsical abstract and narrative paintings. C. Grimaldis Gallery. Tues.-Sat. 11 a.m.-5 p.m. cgrimaldisgallery.com.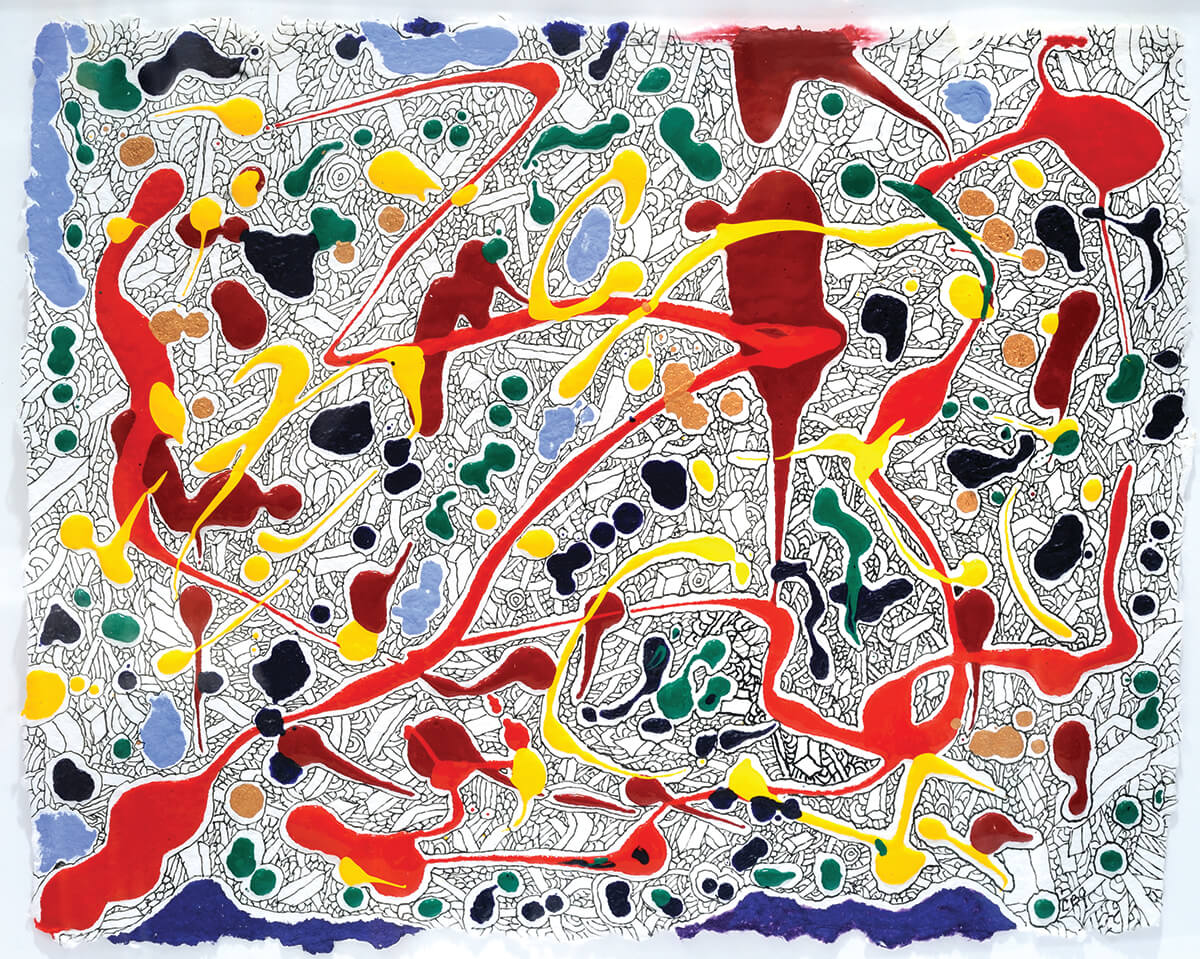 11/22: MUSIC FOR THE MOMENT
The BCAS's new season takes place online around the theme of "joy," with this Sunday afternoon Off-the-Grid concert focusing on works written to highlight specific causes or social injustices. Baltimore Choral Arts Society. Facebook Live. 3 p.m. baltimorechoralarts.org
11/23: ZOO ZOOM
The zoo's annual pre-Thanksgiving run pivots to a "home habitat 8K" with a self-guided run for safe social distancing and ticket prices including admission and swag. Maryland Zoo in Baltimore. 8-10 a.m. $35-50. marylandzoo.org..
TO 11/30: ART OF COLLECTORS VIII
Old Goucher's Galerie Myrtis presents artworks of prominent and lesser-known African-American artists, such as Jacob Lawrence, Elizabeth Catlett, and Baltimore's own Valerie Maynard, including rare paintings, original prints, photographs, and sculptures culled from private collections. Also viewable online. Galerie Myrtis. Appointment only. galeriemyrtis.net.
TO 11/29: NATIONAL ANTHEM
At the BMA's outdoor Spring House, see a short, animated film and powerful meditation on protest and patriotism by California artist Kota Ezawa, with the museum's Go Mobile app providing additional commentary on the work and space, which was a former workspace for enslaved people in Baltimore. Baltimore Museum of Art, Spring House. 10 a.m.-sunset. artbma.org.
TO 1/3/21: SHAN WALLACE: 410
Due to this spring's COVID- related museum closures, this powerful collection by local photographer Shan Wallace has been extended through 2021, featuring photographs and collage works that capture the beauty and resiliency of her hometown, Baltimore. Baltimore Museum of Art, Spring House. Wed.-Sun. 10 a.m.-5 p.m.
TO 1/3/21: VALERIE MAYNARD: LOST & FOUND
Also extended into 2021, the BMA's must-see retrospective of living legend Valerie Maynard features works from the printmaker and sculptor's six- decade career from New York to Baltimore. Baltimore Museum of Art, Spring House. Wed.-Sun. 10 a.m.-5 p.m.
TO 1/17/21: A PERFECT POWER: MOTHERHOOD AND AFRICAN ART
This new BMA exhibit delves into the significance of iconography related to motherhood in Central Africa in the 19th and early 20th centuries, featuring more than 40 objects, from headdresses to mythic sculptures. Baltimore Museum of Art. Times vary. artbma.org.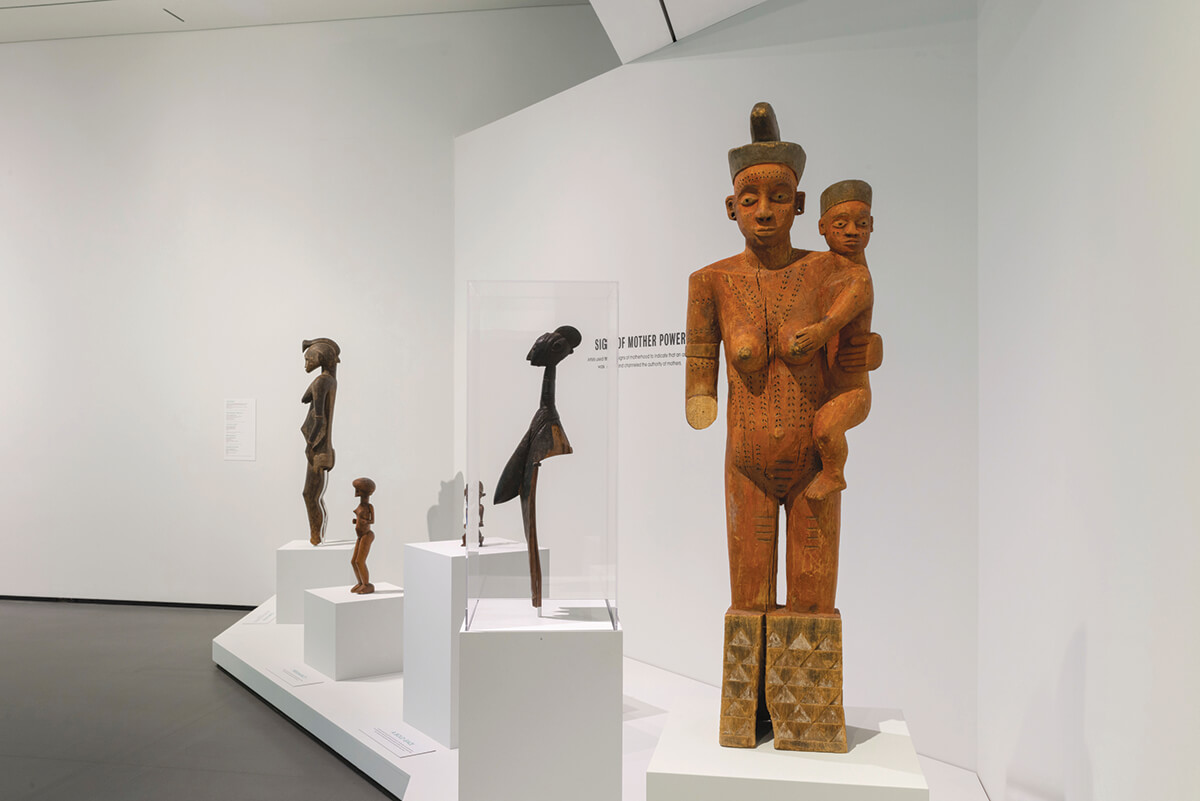 TO 4/21: WOMEN OF STEEL
This new outdoor exhibit will be on display along the museum's fence on Key Highway, celebrating the female workers of Bethlehem Steel's Sparrows Point, including archival photographs and oral stories from the women themselves. Baltimore Museum of Industry. Times vary. thebmi.org
TO FALL 2022: THE SCIENCE AND MYSTERY OF SLEEP
Visionary artists present fantastical, handmade bedrooms in this new, year-long AVAM exhibit, which explores the intimate space as personal refuge and considers the latest scientific research behind sleep as a major force for both well-being and creativity. American Visionary Art Museum. Times vary. avam.org.