November Noshes
Six food events to perfect your holiday eating skills.
Before you start perfecting that turkey, mashing those potatoes, and baking more holiday cookies than you know what to do with, let the pros do the work for you. Let's face it—you'll be sick of your own cooking in no time, so treat yourself with these fall food fetes.

GREEK FOOD & CULTURAL FESTIVAL
11/6-8: Greek Orthodox Cathedral of the Annunciation, 24 W. Preston St. Times vary. Free. 410-727-1831. Moussaka, baklava, and gyros all in one place? Yes, please. Indulge in Greek delights and celebrate Greece's vibrant culture with live music, cathedral tours, and shopping.
---
OYSTERJAM
11/7: Phillips Wharf Environmental Center, 6129 Tilghman Island Rd., Tilghman Island. 1-4 p.m. $10-50. 410-886-9200. Enjoy as many oysters as your heart desires with an all-you-can-eat buffet on the Eastern Shore, with live music, a silent auction, and educational exhibits in this quiet town.


MARYLAND IRISH FESTIVAL
11/6-8: Maryland State Fairgrounds, 2200 York Rd., Timonium. Times vary. Free-$20. Irish culinary culture isn't all about Guinness, but don't worry, there'll be plenty flowing here. Embrace the Emerald Isle tradition, with music, dancing, and lots of traditional fare.
---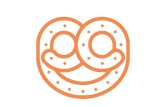 EMPORIYUM D.C.
11/14-15: Union Market, Dock 5, 1309 5th St. NE, Washington D.C. Sat. 10 a.m.-4 p.m. Sun. 10 a.m.-3 p.m. $15-40. This two-day market is foodie heaven, with over 80 regional and national vendors, including locals such as The Local Oyster, Dooby's, Kinderhook, and Mouth Party Caramels.

HEAVY SEAS CHILI & CHEESE FESTIVAL
11/7: Heavy Seas Brewery, 4615 Hollins Ferry Rd., Halethorpe. 12-4 p.m. $39. 410-247-7822. If you missed Oktoberfest, make up for it with this perfect fall pairing. Try 10 versions of Baltimore's best chili, nibble on cheese, and finish it off with more than 12 beers on tap.
---

OYFEST
11/21: Union Craft Brewing, 1700 Union Ave. 12-5 p.m. $5 suggested donation. 410-467-0290. Enjoy all things oyster at this Hampden-Woodberry brewery with a great selection of craft beers, live music, and local oyster farms. Don't get there too late—the shucks will sell out quick.