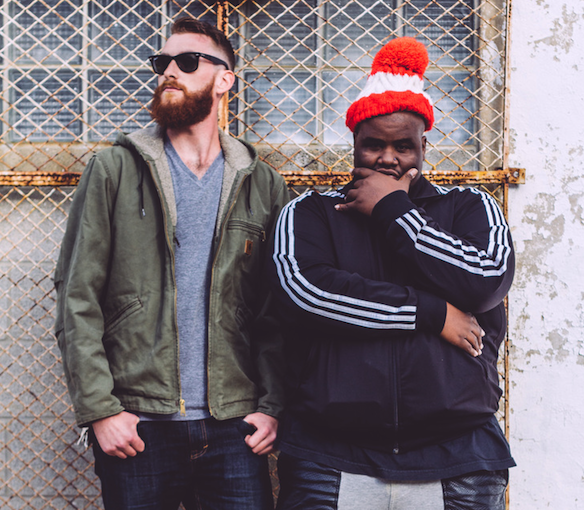 Courtesy of Facebook
Five things to eat, drink, see, hear, and do with your Charm City weekend.
EAT
600 E. Pratt St., 3rd Fl. 10 a.m.-3 p.m. $16.82-43.19.
This weekend, the Inner Harbor will smell exceedingly delicious and it won't just be because of Shake Shack. For two days, for the third years, The Emporiyum food market is back in Baltimore, this time heating up in the former Best Buy on Pratt Street. The warehouse-esque space will fill with dozens upon dozens of straight-up drool-worthy eats and treats, with nearly 100 American-made vendors ranging from D.C.'s Maketto to New York's Luke's Lobster to Charm City favorites like The Local Oyster, Clavel, and Ekiben. Indulge in a bevy of bites, snag some snacks to take home, then scramble outside to enjoy the beautiful sunny day.
DRINK
Fells Point, S. Broadway & Thames St. Sat. 10 a.m.-7 p.m., Sun. 10 a.m.-6 p.m. Free. 410-675-8900.
Once a busy port riddled with merchants, sea captains, and shipyards that made the famed Baltimore clippers, Fells Point is a neighborhood steeped in rich maritime history. Today, the bustling waterfront is home to water taxis, watering holes, and waterfront views of Domino Sugars, but this Saturday, you can travel back in time at the 12th annual Privateer Festival. Drink like a sailor with pints of Heavy Seas at the grog garden and meander along the stony streets to take in authentic schooners, dockside ship tours, battle reenactments, and live music. Browse locally made crafts, dig into traditional Maryland eats like crab cakes and pit beef, and, if you're ready for another dram, hop on the Pirate Invasion Pub Crawl to booze around the neighborhood's many bars.
SEE
Baltimore Convention Center, 1 W. Pratt St. Fri. 2 p.m.-12 a.m., Sat. 11-12 a.m., Sun. 11 a.m.-8 p.m. Free-$40. 410-649-7000.
There's something intriguing about tattoos. Maybe it's the story behind the tat. Maybe it's the art itself. Maybe it's the painful process of getting one done. But whatever the reason, this weekend's ninth annual ink show will fulfill your every fantasy. A feast for the eyes, the festival will feature tattoo fans flaunting their skin sketches and award-winning artists creating their very own masterpieces. Whether you're a tat enthusiast, potential canvas, or curious onlooker, expect everything from intricate etchings to Baltimore pride badges full of Ravens, Orioles, and Bohs.
HEAR
The Compound, 2239 Kirk Ave. 8 p.m. $10-15.
It's been six years since Boone Street Farm opened in the East Baltimore neighborhood of Midway. Left vacant for two decades after the demolition of decaying rowhomes, the quart-acre space was transformed from an empty lot into a community garden equipped with a hoop house, small fruit orchard, and market farm. Growing everything from kale and tomatoes to summer squash and black-eyed peas, the farm offers healthy food options, clean neighborhood initiatives, monthly gardening series, and cooking workshops, for starters. This Friday, celebrate their good work with a warehouse party featuring beloved Baltimore acts like Bond St. District (Unkle Lulu for life!), Blacksage, Moss of Aura, Halloween Tres, and local DJs, plus food and drink. Proceeds from the show will support Boone Street's educational efforts, including a Baltimore City Youthworks summer program, Cecil Elementary School garden club, and internships.
DO
Underneath the Jones Falls Expressway at Holliday & Saratoga Sts. Sun. 7 a.m.-12 p.m. Free. 410-752-8632.
It's time to revive your Sunday morning ritual. As true locals know, there's no tradition like waking up early—regardless of how many beers you may have had the night before—to make your way below I-83 for the JFX Farmers' Market. Beneath the hum of the highway, tote-toting devotees fill the corridors for everything from local meats and farm-fresh produce to fragrant flowers and homemade breads. Best of all, the state's largest producers-only market, now in its 39th year, also features some of the best breakfast in town, with funky fried fritters from the Mushroom Lady and biscuit sandwiches from Blacksauce Kitchen.