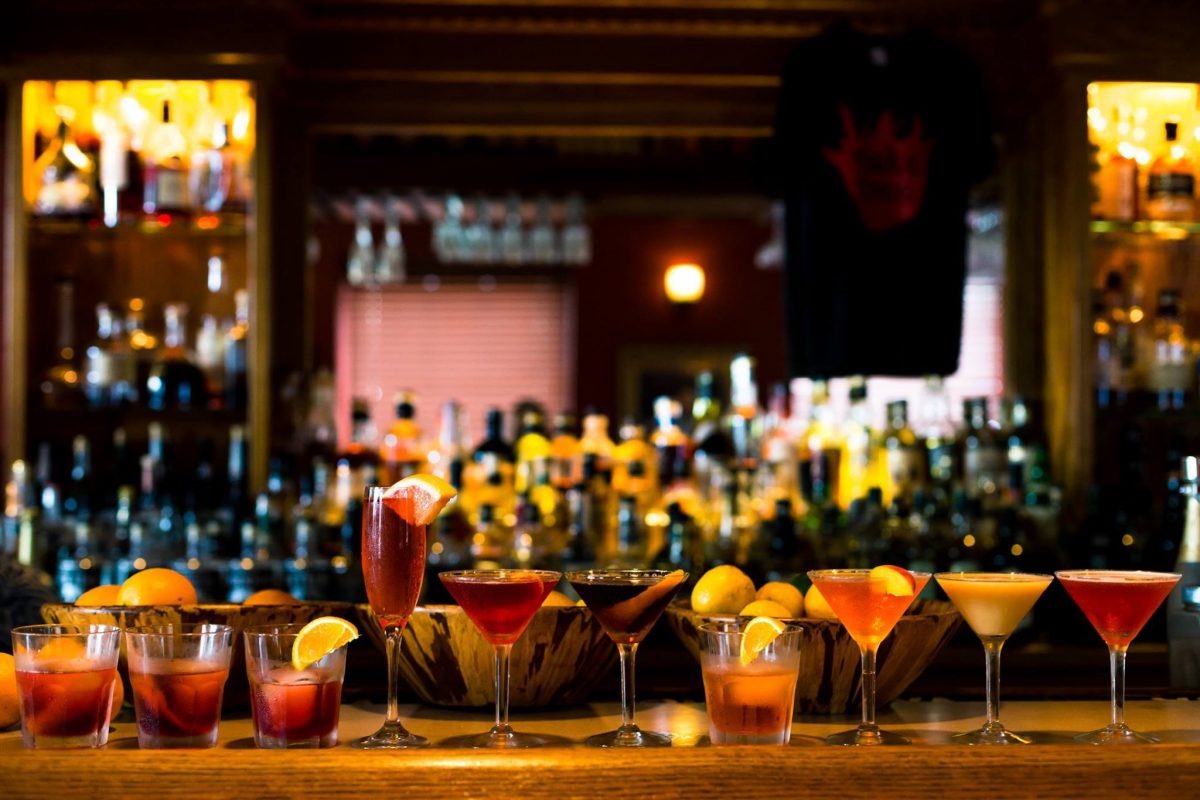 Sean Scheidt
Five things to eat, drink, see, hear, and do with your Charm City weekend.
EAT
Lexington Market, 400 W. Lexington St. 11 a.m.-6 p.m. 410-435-8688.
This weekend, the raved-over ramen of Belvedere Square will travel downtown as Ejji sets up shop in
the historic Lexington Market. Toting its go-to classics and specialty eats,
indulge in the adventurous likes of mac-and-cheese ramen dogs, street eat
comforts like pulled pork buns with hoisin glaze, and, of course, those hot bowls of ramen, with
two broths, two noodles, and mix-and-match add-ons to chose from.
DRINK
Bad Decisions, 1928 Fleet St. 5 p.m.-2
a.m. 410-979-5161.


We announced the changes a few weeks ago, and this weekend, the
iconic Baltimore corner bar will once and for all and forever close its Fleet
Street doors. Known for its bible of craft cocktails and baskets of bacon, the
unapologetic dive will be clearing out what's left of the bar, which at this
point is the top-shelf stuff—think $5 rails of Ketel One and Buffalo Trace—and
whatever griddled pork products are left in the little kitchen in the back. Sit
beneath that crooked painting of Kramer, barter with John to see if you can buy
it, then raise a glass into the air, and follow the sign on the door:
make some. Long live Bad Decisions. We'll
see you soon enough, on the corner of Aliceanna and Bond.
SEE
Creative Alliance, 3134 Eastern Ave.
4:30-8:30 p.m. Free. 410-276-1651.

The Dog Days
of summer are upon us, with temperatures in the high 90's and Labor Day right
around the corner. Make the most of the mid-summer heat with your beloved canines
at a Highlandtown gathering of four-legged friends. At this second annual block
party, let your Dachshund take a dip in one of many doggy pools or let your
black Lab free to tackle tennis balls until he tuckers out. Even if you're
pooch-less, come and feast your eyes on all the adorable furballs. Dig into
human eats from Snake Hill and adult beverages from Flying Dog Brewery, with
plenty of treats for the pups (plus art activities for the kids).
HEAR
The 8×10, 10 E. Cross St. 9 p.m. $18.
410-625-2000.



It's been more than 20 years since the Grateful Dead frontman Jerry Garcia passed away, but his legacy and music are as strong as ever, hence this weekend's two-day celebration. On Friday and Saturday in Federal Hill, don your dancing bears and tie-dye and join Cris Jacobs and friends to sing along to the songs we've come to know and love. "Touch of Grey." "Sugar Magnolia." "Casey Jones." Let the legend of Jerry live on, well into the wee hours of the night.
DO
Corner of Park Ave. & Centre St. 12-8
p.m. Free.


Introducing the
first annual ParkFest on historic Park Avenue in the middle of Mt. Vernon. In
this new way to celebrate the city, take advantage of Baltimore's very best
outside on the streets, with all local music, eats, art, and drinks. Dig into
handmade pies by Best of Baltimore-winning Well Crafted Pizza. Sip on brews by
the neighborhood's own Brewer's Art. Indulge in the not-so-new-anymore Mt.
Vernon Marketplace, featuring trendy vendors like The Local Oyster, Pinch
Dumplings, and Taps Fill Station, and grab some gifts from the likes of Charm
City Soaps, Bowerbox Press, and Hampden's Bazaar. All the while, hear the
sounds of our city, starting with Caleb Stine and The Brakeman, followed by DJ
Palombo Vacanthaus, Jordan August Band, Landis Expandis, and OSLO Acoustic Soul
Music.