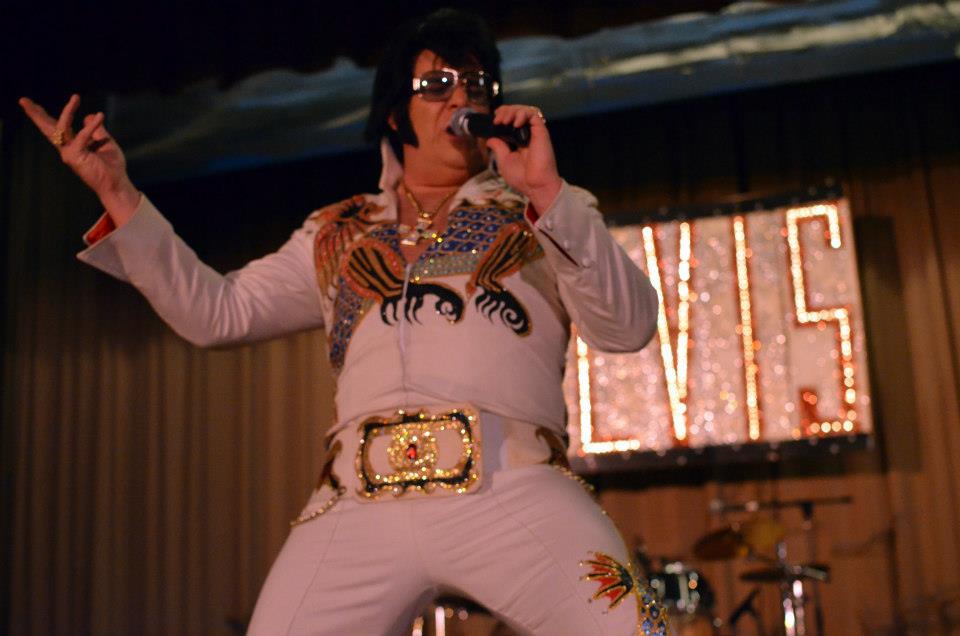 Five things to eat, drink, see, hear, and do with your Charm City weekend.
EAT
Mount Vernon Marketplace, 520 Park Ave. 10 a.m.-3 p.m. Free.
'Tis the season for gaining weight, because as much as we try, with so many sweets and treats all around us, it's really hard to eat healthy. (I mean, who's going to pass up on hot toddys and peppermint mochas, not to mention sugar cookies and gingerbread houses and rib roasts . . . you get the point.) To curb those winter calories, swing by Mount Vernon Marketplace this Sunday for a refreshing switch-up with holistic holiday shopping and eating. Each stall will be featuring healthy specials and nearly 20 vendors will be in tow, toting feel-good gifts like Hex Ferments kombuchas, krauts, and kimchis; Pure Chocolate By Jinji handcrafted cocoa; and PlantBar juices and raw foods. Pick up some beautiful handspun bowls from Wild Yam Pottery, pluck a bouquet of Local Color Flowers, and stop in the new Juniper Apothecary shop for even more wellness wonders. Here's to a healthy, happy holiday—and to warding off those sugarplum visions that keep dancing in your head.
DRINK
Fells Point, S. Broadway & Thames St. 9 a.m.-8 p.m. Free.
This Saturday, the cobblestone streets of Fells Point will transform into a winter wonderland with the neighborhood's Olde Tyme Christmas festival. Catch Santa come in by tugboat at 9 a.m. and then make your way to the adults-only annual Eggnog Contest from 11 a.m. to 5 p.m. on Broadway Square. Now in its 13th year, contestants will stack up against one another to see who makes the best sweet boozy beverage. (If you're toting kids, there will also be hot chocolate and hot cider available, too.) Throughout the day, eat, drink, and shop local, but make sure you stick around until 5 p.m., when the lighted boat parade makes its way past Broadway Pier.
SEE
Starting at Baltimore Polytechnic Institute and Western High School, 4600 Falls Road. Ending at 37th St. 1 p.m. Free.
For the 44th year, make your way to Medfield and Hampden to watch the Mayor's Christmas Parade. Along this holiday tradition's 2.5 mile-route, join more than 25,000 people to see dozens of marching bands, dance troops, mummers, floats, giant balloons, and more than 100 Harley Davidson motorcycles, not to mention Miss and Jr. Miss Yuletide and Santa himself. From TK road, down The Avenue, to 37 th Street, admire the old street cars, catch some candy, and give one last wave to Mayor Stephanie Rawlings-Blake.
HEAR
Lithuanian Hall, 851 Hollins St. 4-11 p.m. $60-90. 410-494-9558.
Everyone loves Elvis, and for some odd reason, everyone seems to love Elvis even more around the holidays. This weekend, get in the festive spirit and gather 'round Lithuanian Hall for a celebration of The King. For one full night, dozens of cover bands, tribute artists, and diehard fans will all come together to pay homage to the late, great Mr. Presley with a colorful night of rock and roll. Admire the hot rods, grab some pictures with the show girls, tip back some Heavy Seas beers, and indulge in Elvis' favorite: peanut-butter-and-banana sandwiches.
DO
Fri., Area 405, 405 E. Oliver St. Sat.-Sun., Open Works, 1400 Greenmount Ave. 11 a.m.-5 p.m. Free.
If you aren't already hip to them, the Baltimore Women's Maker Collective is a group of badass creatives who celebrate the work of self-identifying women and non-binary artists, business owners, and craftspeople throughout the great Baltimore region. They host monthly meetings, panel discussions, and a variety of events like artwork showcases and workshops. Their latest project is XXChange, a multilayered exhibit of more than 30 regional artists, featuring jewelry, furniture, textiles, metalwork, and more. On Friday, catch the closing reception at Area 405 during Alloverstreet in Station North, followed by a weekend-long pop-up shop at the new Open Works makerspace in Greemount West. Browse items like beautiful ceramics by Christina Haines, herbal infusions by Wight Tea Co., hipster-chic pillows by Cedar & Cotton, and handcrafted candles by Knit, Soy & Metal, to name a few.