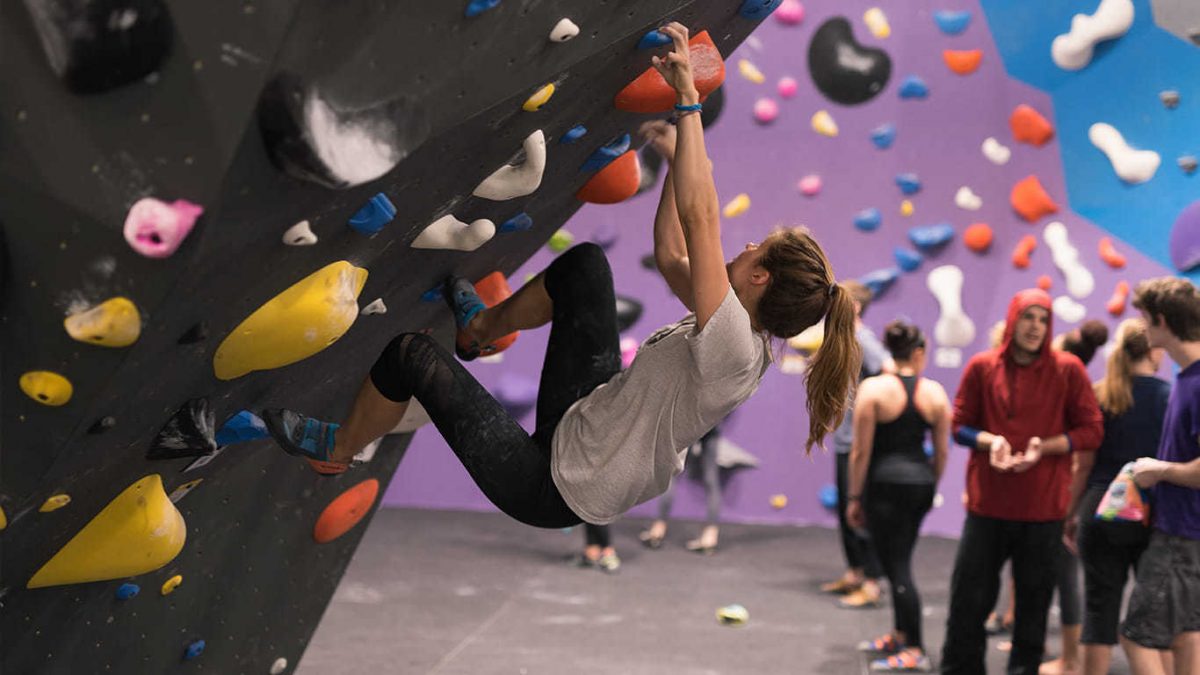 Courtesy of Earth Treks
EAT
Miss Shirley's Café, 513 W. Cold Spring Lane. 7:30-9 a.m. Free-$27.99.
Valentine's Day might not be for another few weeks, but we'll take any excuse to indulge in cheesecake-stuffed French toast or red velvet pancakes on a Saturday morning. Keep your pajamas and slippers on from the night before and treat the whole family to this two-course brunch, featuring special breakfast boxes for the kiddos and tons of sweet and savory entrees for the grown-ups. Stick around for crafts, balloon art, and Valentine's Day-themed activities that will leave everyone ready for a mid-morning nap.
DRINK
Locations, times, and prices vary.
Let's face it: It's hard to find a reason for a Baltimore fan to get hyped for this year's Super Bowl. But luckily, local watering holes around the city are throwing watch parties with enough drink specials to give us something to cheer about. Spend Super Bowl Sunday booing the New England Patriots with bottomless brews at Mother's Grille, knocking back $3 cans of Natty Boh at R. House, or bellying up to the bar at any of our best places to hate-watch the game. And remember: There's always next year for the Ravens.
SEE
The SNF Parkway, 5 W. North Ave. 7-9 p.m. $8-10.
After a week of fighting the chill of the polar vortex, we're practically begging Punxsutawney Phil not to see his shadow on Groundhog Day. Whether the all-knowing groundhog declares six more weeks of winter or not, celebrate this hair-brained harebrained tradition by watching Harold Ramis' 1993 comedy of the same name this Saturday night. Settle into the (warm) Parkway Theatre and laugh along with the inimitable Bill Murray as he relives Groundhog Day over and over in this crowd-favorite flick.
HEAR
Charm City Meadworks, 400 E. Biddle St. 9 p.m.-1 a.m. $5.
Not only is Charm City Meadworks known for its wide range of still and sparkling meads, but the Mt. Vernon space also draws crowds for its one-of-a-kind events like gear swaps, video game tournaments, and this Friday's multi-genre concert series. Pack the meadery to sip $5 drafts and slushies while jamming to a headline performance by standout local MC Eze Jackson, along with DJ Mac Hewitt, Ring WorldØØØ, and Revvnant—a new project from local songwriter Elias Schutzman.
DO
Earth Treks Hampden, 1700 W. 41st St., Suite 400. 6-10 p.m. $20.
Whether you're a first-time climber or just taking advantage of the discounted day pass, stop by Earth Treks Hampden on Friday night for its monthly community climbing meet-up. Get to know other local enthusiasts, sip on free cider and beer from Union Craft Brewing, and check out equipment and accessories from vendors like Buddy Boulders and Banjo & Bean.