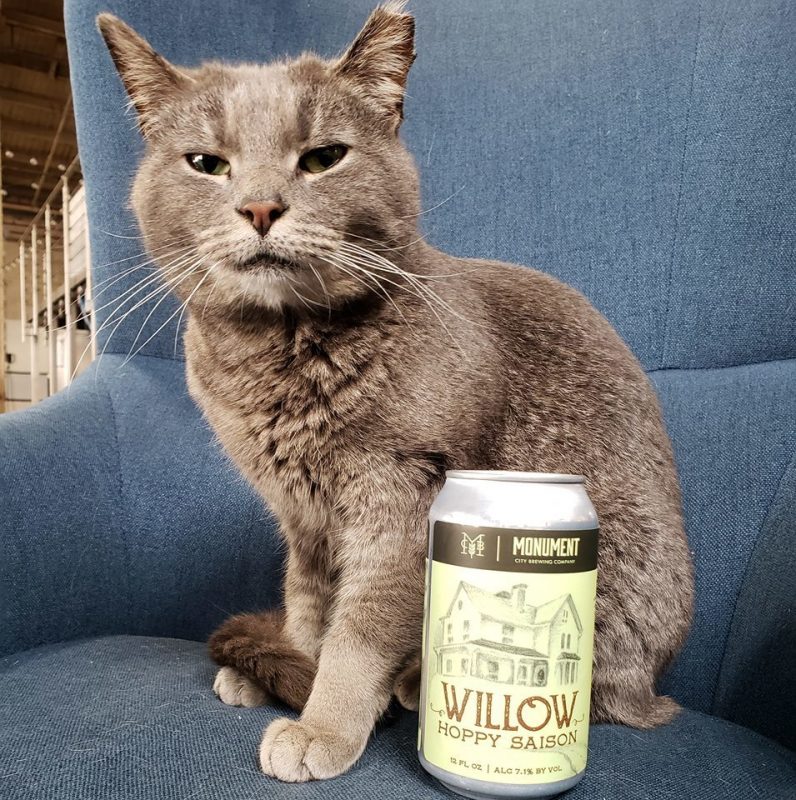 Monument City Brewing Company
EAT
Locations, times, and prices vary.
Whether you're a lifelong plant-eater or started veganism last week to score free Beyoncé and Jay-Z concert tickets (we get it), Baltimore's annual winter celebration of all things herbivore has got you covered. Spend the weekend eating your way through meat- and dairy-free options at local vegan standbys like Golden West Café, Land of Kush, and Red Emma's Bookstore & Coffeehouse, as well as participating restaurants like Wicked Sisters and Paulie Gee's in Hampden and Café Fili and The Grub Factory in Mt. Vernon.
DRINK
Monument City Brewing Company, 1 N. Haven St. 5-10 p.m. Free.
One of the most shared local stories of the week was the citywide search for Monument City Brewing Company's adopted cat, Willow. Thanks to the Highlandtown brewery's viral Facebook post and calls to action by local media outlets, Willow (or Will to regulars) was returned on Wednesday by brewery patrons who mistook him for a stray. To celebrate the return of the brewery's mouse-catcher, Monument City is throwing a party in his honor, featuring the final release of its seasonal IPA and eats from Taco Bar food truck. Bring a cat-related donation on Friday to support BARCS Animal Shelter and raise a glass to the greatest pet saga since Homeward Bound.
SEE
The Peale Center, 225 N. Holliday St. $20.
Although this West Baltimore photographer has gained national acclaim since his iconic shot of the 2015 Uprising graced the cover of Time magazine, it's clear that Devin Allen's heart and inspiration still lies in Baltimore. For the next six weeks, Allen's latest project and first-ever color show, Spaces of the Un-Entitled, will be on display at The Peale Center, showcasing the young photographer's analysis of architecture and its impact on impoverished communities. On Friday, experience a live performance by Allen himself as he speaks to the ghosts who were left behind in the gentrification of areas shown in his must-see series.
HEAR
The Modell Lyric, 140 W. Mt. Royal Ave. 7 & 9:30 p.m. $35.25-55.25.
Whether it's in his scene-stealing TV roles, his bestselling books, or his four Grammy-nominated comedy albums, Jim Gaffigan always manages to earn a laugh. The family-friendly comic, who is known for finding humor in the mundane—like doctor visits, food, and fatherhood—will take over the Modell Lyric on Friday for two back-to-back shows that are sure to deliver side-splitting laughs.
DO
The Walters Art Museum, 600 N. Charles St. 11 a.m.-4 p.m. Free.
Across Asian cultures, the lunar new year marks the beginning of a new calendar year. To ring in the Year of the Pig, the Walters Art Museum is throwing a free, family-oriented celebration in their sprawling Mt. Vernon complex. Visitors of all ages can explore the museum's expansive and much-lauded Arts of Asia exhibition, followed by a chance to create their own Asian-inspired works. Make sure to catch the traditional lion dance performance, which is believed to bring good luck in the new year.