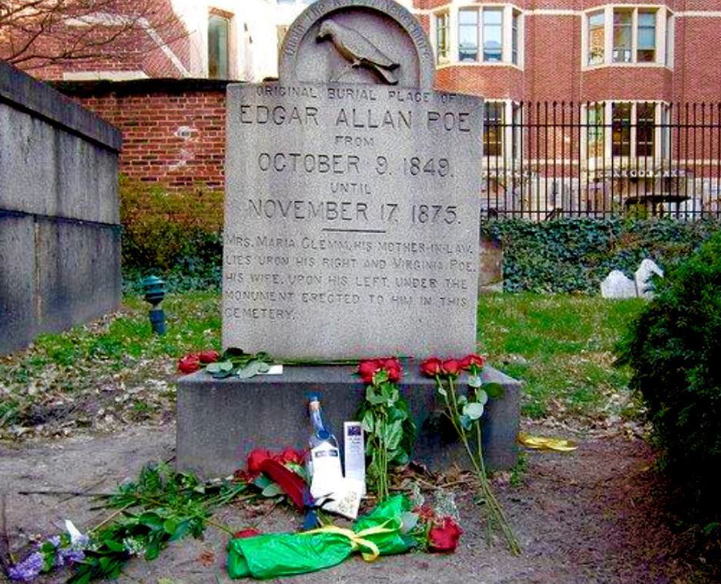 Facebook
Five things to eat, drink, see, hear, and do with your Charm City weekend.
 EAT
Locations & times vary. $20-35. 410-244-1030. 
As Baltimore's food scene continues to boom, it's hard to keep up with the ever-growing array of dining options around town. This month, make it your resolution to sample the best bites of the city with the help of Baltimore Restaurant Week. For 10 days, eat your way through discounted brunch, lunch, and dinner at more than 100 old favorites (Aldo's, The Brewer's Art, Gertrude's, Miss Shirley's, Petit Louis) and trendy newbies (Alma Cocina Latina, Bar Vasquez, Gunther & Co., Ida B's Table, Minnow, Paulie Gee's). With pre-fixe, mid-day meals as low as $12, and suppers as simple as $20, there's no better time or easier way to become a Baltimore foodie.
 DRINK
Mount Vernon Marketplace, 520 Park Ave. 11 a.m.-10 p.m. Free.
With baseball and football seasons essentially beyond us (really, Ravens?), it's time to focus on a different kind of game day—board games, that is. Mount Vernon Marketplace has quickly become a go-to spot for special activity nights in the city, be it their annual Mardi Gras celebration, standup comedy, or themed karaoke, and this weekend will be no different. This Saturday, head to the beloved food hall for a full day of fun and games. Each stall will be featuring their own special activity plus food and drink specials throughout the afternoon. At Taps Fill Station, indulge in specialty spiced mulled wine with Scrabble. At The Local Oyster, sip on hot  buttered rum while playing Giant Jenga and even Twister. Culture will feature spiked hot cocoa with backgammon, while Juniper Apothecary will offer soul-soothing spiced cider with Cards Against Humanity. 
 SEE
Baltimore Convention Center, 1 W. Pratt St. Fri. 7 a.m.-7 p.m., Sat. 7 a.m.-5 p.m., Sun. 9 a.m.-12 p.m. $10-200.
It's no secret that Maryland's favorite sport is lacrosse, with grown-ups still rocking their high-school pinnies and local universities coming out on top in the NCAAs. This weekend, whether you're an active athlete or retired benchsitter, join thousands of fellow laxers for the all-lax-everything event that is LaxCon. For three days, you can grab some gear, network with players, watch an indoor game, or hone your own skills at one of the weekend's many workshops and clinics.
 HEAR
Westminster Hall & Burying Ground, W. Fayette St. near N. Green St. 6-6:30 p.m. Free.
January traditions usually involve new gym memberships and a month off from drinking, but in Baltimore, that post-holiday haze is interrupted by another festive ritual: the birthday of Edgar Allan Poe. The macabre poet spent many years in Baltimore, and in the end, he was laid to rest near downtown in an area that is now helmed by the University of Maryland. This weekend at Westminster Hall and Burying Ground, hundreds of Poe fans will unite for an annual graveyard toast, featuring apple cider, readings, and the anticipation of the mysterious Poe Toaster who arrives every year on the anniversary of the poet's birth to lay a bottle of cognac and three roses on his grave. Join in this beloved Baltimore tradition and wish a happy 209th birthday to Edgar. 
 DO
War Memorial Plaza, E. Fayette St. at N. Gay St. Rally, 11 a.m.; March, 12:30 p.m. Free. 
One year ago this weekend, the world stood in awe as hundreds of thousands of people gathered across the planet to march in support of women. On the heels of some incredulous statements by and accusations against President Donald Trump, females, friends, and families congregated in and walked across Washington, D.C., but also New York City, Boston, Chicago, Los Angeles, and Baltimore. At least 400 marches were reported on all seven continents, creating an unforgettable moment that would unknowingly lead into a remarkable year for women, propelled forward most notably by the #MeToo movement. This Saturday, celebrate the one-year anniversary of the Women's March and continue to stand up for women's rights during Baltimore's own rally, featuring notable local speakers, and a march toward McKeldin Square.