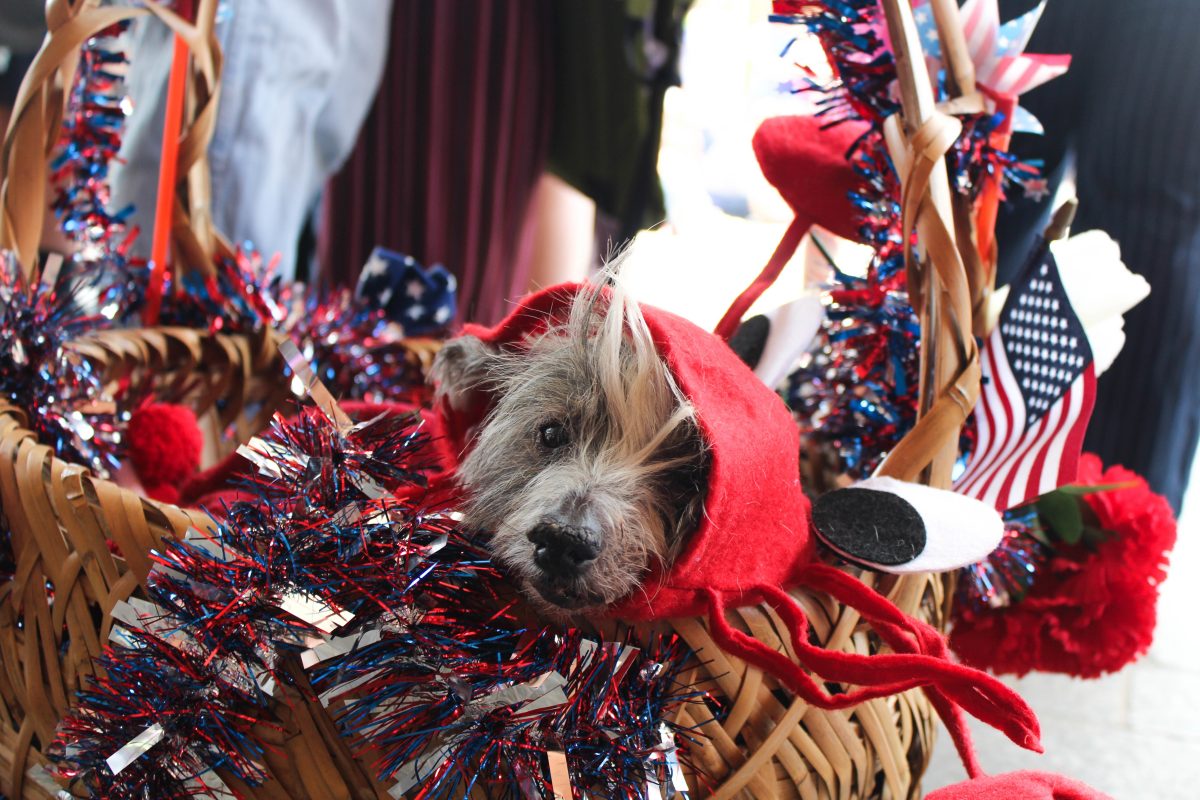 Photography by Meredith Herzing
EAT
Historic Ships in Baltimore, 301 East Pratt Street. 7-10 p.m. Free-$75.
Celebrate our country's independence and all its history aboard a historic American Treasure—the USS Constellation. Get the best birds eye view of the Harbor above the crowds and enjoy the sparkling fireworks close up. And, of course, spoil your stomach with an all-you-can-eat menu by The Classic Catering People. Guests will enjoy all-American eats including hot dogs, veggie burgers, rotisserie chicken, seafood paella, salads, and nachos.
DRINK
Sandlot, 1000 Wills St. 2-11p.m. $5-10.
What's a Fourth of July celebration without ice cold beers? At this beach takeover, sip delicious Dogfish Head brews including SeaQuench, Slightly Mighty, Super 8, Namaste White, and the 60 Minute IPA. Join the Delaware-based brewery for a day full of live music by Joi Carter, Nelly's Echo, and Raindeer, along with games and food vendors like The Charmery. Be sure to bring your own blankets and beach chairs to take in the view of fireworks bursting above the water.
SEE
American Visionary Art Museum, 800 Key Hwy. 9a.m. Free.
It's time for your furry friends to strut their patriotic stuff at this annual July 4th pet parade and talent show. Prizes will be awarded for Best Costume, Most Patriotic, Most Visionary Pet, Owner & Pet Lookalikes, Visionary Pet Tricks, and more. Whether you participate, parade, or just watch, it's all free and in loving memory of supreme animal lover, Ellis Rosen.
HEAR
Metro Gallery, 1700 N Charles St. 8p.m. $10-12.
Hometown favorite Emmanuel 'DDm' Moss works his way up with fresh confidence and energy as he introduces his bravado, wit, humor, and heart in his solo debut album "Beautiful Gowns." The abrasive yet pleasing voice of this hip hop/rap artist is now coming to Metro Gallery to show off his newest big, bold, and colorful beats. This Soap Powder event hosted by Eze Jackson and Ellen Gee will also feature artists Life on Planets and Nnadagi.
DO
Middle Branch Park, 3301 Waterview Ave. 1-10p.m. Free.
Celebrating the cultural vibrancy of South Baltimore through performing and visual arts, this event is sure to entertain families all day long. Come enjoy interactive arts and crafts and live music from Kerq Band, The Joe Cooper Project, Paula Campbell, and Sister Carol, who will all be activating the green spaces at Middle Branch Park. Offering a clear view of the Baltimore City skyline, the park is also an ideal fireworks-watching spot.