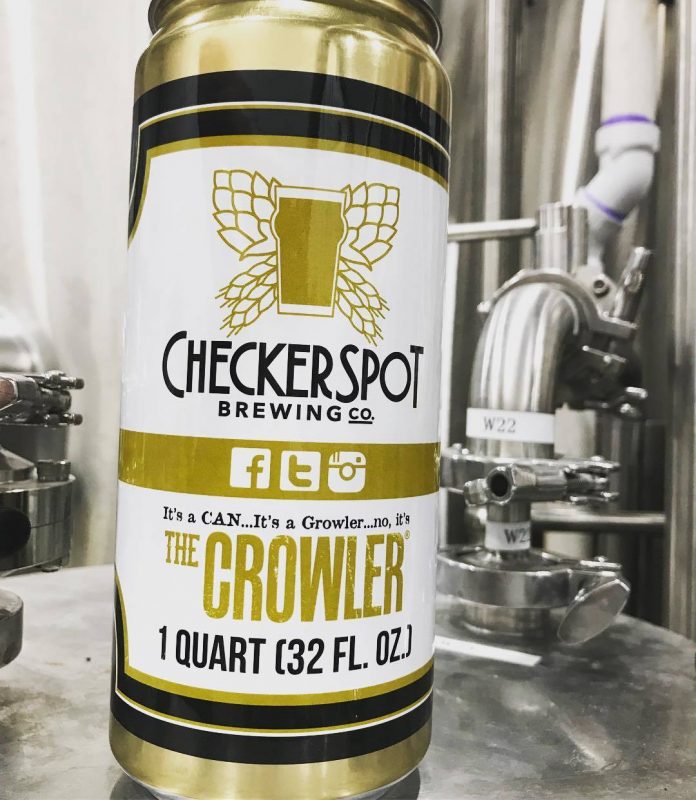 Facebook
EAT
June 30: The Night Brunch
The Field, 200 E. Cromwell St. 6-10 p.m. Free.
We can't get through a weekend without spotting a new way to eat brunch—bottomless, all-day, or accompanied by a drag show—and now, thanks to The Night Brunch, Baltimoreans have an excuse (like we need one) to now eat breakfast for dinner. On Saturday, this bimonthly foodie hangout will take over Port Covington's pop-up event space, The Field, for a night of elevated eats under the stars. Dig into South American-inspired plates by Chef Patrick Morrow of Ryleigh's Oyster and Bluegrass Tavern, including brioche French toast topped with roasted stone fruit and drizzled with agave nectar and smoked salmon tacos garnished with mango cabbage slaw and griddled avocados.
DRINK
June 30: Checkerspot Brewing Co. Grand Opening
Checkerspot Brewing Company, 1399 S. Sharp St. 12 p.m.-12 a.m. Free. 410-591-5527.
After a year and a half of planning and taste-testing, the long-awaited Checkerspot Brewing will open the doors of its new South Baltimore home this Saturday. Named after Maryland's state butterfly, this farm-to-glass brewery uses locally-sourced ingredients to create a variety of beers like Keeper's Stout, fortified with crab shells from J.M. Clayton Seafood Company, and opening weekend pours like the Juniperus juniper IPA and Southside pale ale.
SEE
June 30-July 28: Ronald Jackson Solo Exhibition
Galerie Myrtis, 2224 N. Charles St. 5-7 p.m. Free. 410-235-3711.
This weekend, Galerie Mrytis will debut its first-ever solo exhibition by Virginia artist Ronald Jackson. Head to Station North to take in Profiles of Color III: Fabric, Face, and Form, featuring paintings from Jackson's reimagined world of African-American portraiture. On display until late July, arts lovers will be wowed by the way his bold use of geometric patterns, vivid colors, and rich fabrics to imbue each work with power and emotion.
HEAR
June 30: Bmore BeatClub
The Windup Space, 12 W. North Ave. 8:30 p.m.-1 a.m. $10. 443-243-5400.
This Saturday marks the return of Bmore BeatBlub, the epic bimonthly hip-hop gathering where MCs and rappers of all experience levels are invited to show off their skills on the Station North stage. Hosted by local MC Eze Jackson, this open-mic series is the go-to spot to catch rising talents and established artists alike as they prove their bent for beatmaking. Hear new tracks from local producers, like the ambient-inspired Gentei and the trap-minded SocialN3rd, and be sure to stick around until the end of the show for a late-night dance party.
DO
June 29-July 1: Dundalk Heritage Fair
Dundalk Heritage Park, 2717 Playfield St., Dundalk. Fri. 4-10 p.m., Sat. & Sun. 12-10 p.m. Free-$8. 410-284-4022.
With July 4 right around the corner, get a jumpstart on your Independence Day celebrations this weekend with Dundalk's 42nd annual Heritage Fair. During this three-day extravaganza filled with everything from amusement rides and carnival games to a petting zoo and pig races, join locals and don your red, white, and blue in this time-honored tradition that leads up to the community's parade and fireworks show on the Fourth of July. Each night will feature big-name entertainment, including the lead singer of Mötley Crüe, the Get The Led Out Zeppelin cover band, and legendary local rocker Crack The Sky.