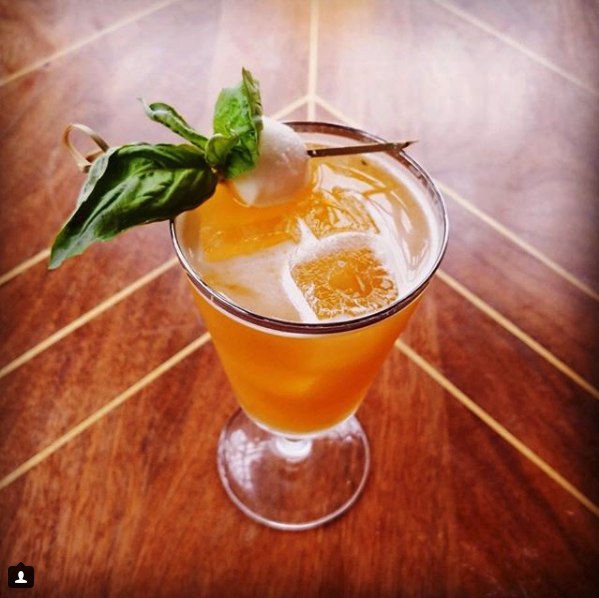 Instagram
Five things to eat, drink, see, hear, and do with your Charm City weekend.
 EAT
American Visionary Art Museum, 800 Key Hwy. 7-10:30 p.m. Free-$10 410-244-1900.
You might not know this, but tiny food videos became a viral phenomenon a few years back, with the American Visionary Art Museum launching its annual Small Foods Party here in Baltimore in 2006. On Saturday night, this beloved fête returns for the 12th year with even tinier versions of everything from thumbnail-sized tacos to scaled-down TV dinners. Enter your own minuscule meals to be judged by guests, or spend the evening tasting your way through the smorgasbord of petite picks. And, of course, stick around to see which amateur chef wins an ironically giant can of mini corn.
 DRINK
Old Line Spirits, 200 S. Janney St. 12-6 p.m. Free. 443-961-3199.
Since Old Line Spirits opened its doors in Highlandtown last February, the distillery has gained a loyal local following for its flagship and experimental whiskeys. After all, they're carrying on the Land of Pleasant Living tradition of making the bodacious brown spirit. This Saturday, celebrate the distillery's first birthday with a boozy brunch party featuring their newest single malt cask-finished rum that's been aged for months in former whiskey barrels in both the tropics and their own casks. In their open tasting room, enjoy it straight or mixed in cocktails by Sugarvale, and soak it all up with Dooby's egg sandwiches and brioche doughnuts from Sundays.
 SEE
Creative Alliance, 3134 Eastern Ave. 7:30-11:30 p.m. $15-18. 410-276-1651. 
For one night only, the Creative Alliance will transform its hallowed Highlandtown arts haven into a vibrant Brazilian Carnival. At this 12th annual hip-shaking party, watch in awe as dancers in glittering costumes and feathered headdresses put on a full performance in celebration of this annual South American tradition that's been dubbed the Mardis Gras of the Southern Hemisphere, and then try out your own dance moves with lesson to live Samba and forro music. If the Brazilian food and Caipirinha cocktails (Brazil's sweet and sour national drink) don't convince you to book a trip to Rio, you can at least look forward to the CA's party next year. 
 HEAR
The Bun Shop, 40 W. Chesapeake Ave. 9 p.m. Free. 410-989-2033. 
This Friday night, head to The Bun Shop not just for delicious Roti buns and Vietnamese coffee but also live music by local artists, including baroque-pop duo Outcalls and electrofemme punk duo HexGirlfriends. Chicago's North by North will be there, too, as will Washington State's Eyas, but you'll be there to hear up-and-coming hometown talent. Using their classical opera backgrounds, powerful pipes, and shimmering synth melodies, Outcalls' Britt Olsen-Ecker and Melissa Wimbish produce an unlikely harmonic sound that's all their own, while HexGirlfriends' Hannah Holt and Sondra Boyle swing between glitchy slow jams and rebellious rock songs. If you can't make the show, be sure to keep both on your radar.
 DO
Kimpton Hotel Monaco, 2 N. Charles St. 5-8 p.m. $75-100. 443-692-6170.
As we mentioned above, rye whiskey has deep roots in Maryland, so it couldn't be more fitting than to use the amber-colored spirit to bring all corners of the city together for a can't-miss party in support of a great cause. This weekend, at the seventh annual cocktail competition, beat the Sunday blues with a sampling of 20 rye-inspired craft concoctions made by some of the city's top bartenders to benefit the Cystic Fibrosis Foundation. (If you're not one to revel in dark liquor, don't worry: There will be wine, non-whiskey spirits, and Diamondback beers in tow.) Vote for your favorite drink, dance to music by Save Your Soul's DJ Rob Macy, and ward off the impending headache with tasty bites from 15 local restaurants like Pen & Quill and Cunningham's.