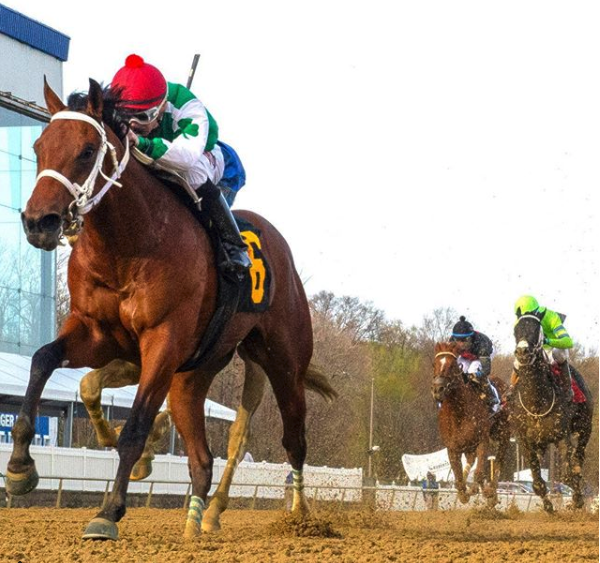 Preakness Stakes
 EAT
The Baltimore Museum of Industry, 1415 Key Hwy. 9 a.m.-1 p.m. Free. 410-727-4808.
Although this weekend's forecast looks dreary, don't let that deter you from spending Saturday morning filling your tote bag with fresh produce and locally-made goods at this annual farmers' market. Shop for spring flowers, fresh-from-the-oven breads and sweets, and handmade crafts from local artisans at this 10-year-old South Baltimore tradition. If there's a break in the rain, enjoy breakfast on the picnic tables that overlook the Inner Harbor.
 DRINK
Birroteca, 1520 Clipper Mill Rd. 12-5 p.m. Free-$5. 443-708-1934.
There's a special place in our hearts (and stomachs) for hair-of-the-dog brunches filled with beermosas and avocado toast, but this weekend, skip the usual Sunday routine and head to Hampden for its first-ever spring festival to celebrate the art, music, and culture of the neighborhood. At this inaugural event, browse works by local artists, snack on eats from Hampden staples like Birroteca, The Nickel Taphouse, and Encantada, and hear back-to-back sets by bands like Slow Chasm and Polar Opposites. Team up with one of the participating breweries (Union Craft, RaR, Evolution, and more) and compete in the Birrolympics, a series of drinking games and feats of endurance, to win bragging rights and brewery-themed swag.
 SEE
The Maryland Art Place, 218 W. Saratoga St. Tues.-Sat. 12-4 p.m. Free. 410-962-8565.
In a time when many of our visible public symbols, like statues and monuments, are under scrutiny, The Maryland Art Place's latest exhibition contributes to the conversation by presenting an alternative view of flags and how artists' interpretations of them can be used to address social issues. During its opening weekend, examine the three perspectives set forth by contributing local artists: new flags for the city of Baltimore, new models of artists examining the American flag, and samples of how artists have worked with flags in contemporary ways.
 HEAR
Stages Music Arts, 10 Stenerson Lane, Cockeysville. 7:30-10:30 p.m. $30. 443-353-5300.
When we think about Baltimore's folk music scene and the local musicians whose country-tinged songs have stood the test of time, we think of Caleb Stine. Make the quick trip up I-83 to hear this celebrated singer-songwriter perform eight original songs from his new album, Moon, in its intimate entirety. Grab a copy at the door, accompanied by a hand-crafted coloring book with illustrations to match each song, and jam out with one of the city's best musical storytellers.
 DO
Pimlico Race Course, 5201 Park Heights Ave. 8 a.m. $40-720. 410-542-9400.
After 143 years, the Preakness Stakes is ingrained in Baltimore's past, present, and (hopefully) future, and with the country's finest thoroughbred horses competing for the second jewel of the Triple Crown, this weekend's race is sure to be one for the history books. Before heading to your seat for this all-day event, partake in pre-race festivities throughout the city, and then watch chart-toppers ODESZA, Post Malone, and 21 Savage take over the raucous Infield Fest.