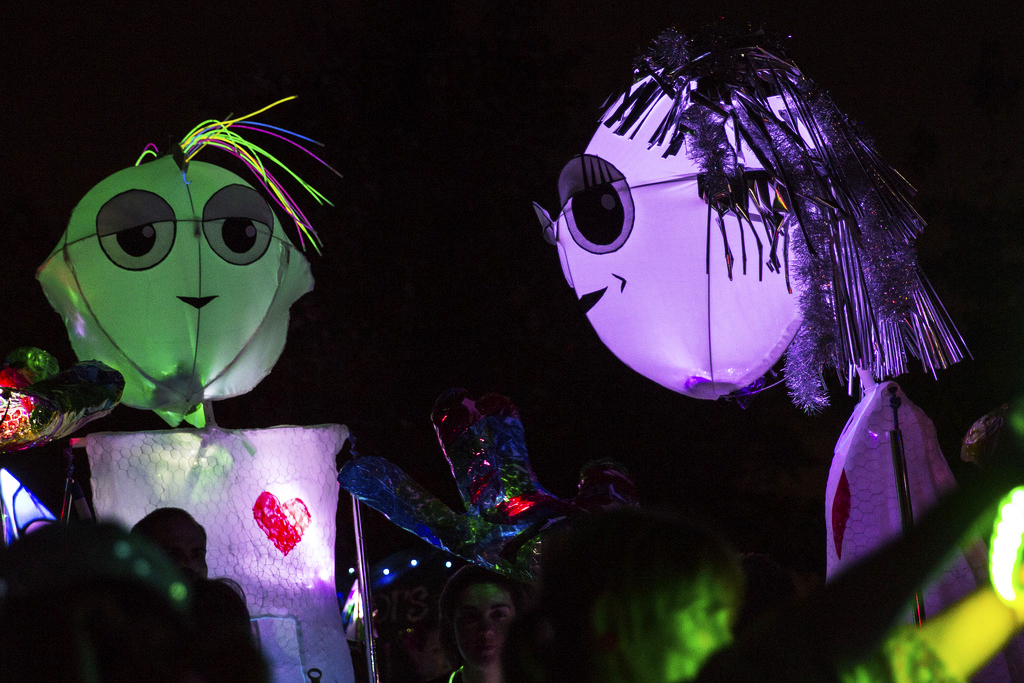 Flikr/Creative Commons
EAT
Salt Tavern, 2127 E. Pratt St. 5-10 p.m. Free.
Diners were devastated when news broke that mother-and-son duo Jane and Jason Ambrose would be ending traditional service at this beloved Butchers Hill restaurant last August. But, despite the closure, the owners never planned to abandon the space. They are now using it for guest chef dinners, private dining events, and habitual pop-ups—one of which is happening this weekend. For all of the regulars who have been missing the signature duck-fat fries and foie gras burgers, Salt will be holding special dining room hours during this Friday's Halloweekend event (costumes are encouraged), which will also serve as a benefit for local nonprofit Make Studio.
DRINK
Waverly Brewing Company, 1625 Union Ave., Suite C. 6 p.m.-12 a.m. Free.
There's a lot to celebrate over at Waverly Brewing Company this weekend. In honor of both Halloween and the Hampden-Woodberry staple's third year of slinging signature brews, its hosting an all-out costume party with eats by neighbors Blue Pit BBQ, an extended tap list, and a healthy dose of IPA-induced debauchery. Spend Saturday night sipping on limited-release brews like the Double Blueberry, Peach, and BluePeach Goats and the Frontside Bunny Hop'd and competing for prizes and bragging rights in the costume contest.
SEE
Patterson Park at Eastern & Linwood Aves. Festival: 3:30 p.m., Parade: 7 p.m. Free.
It's not truly Halloween in Baltimore until this glow-in-the-dark spectacular takes over the hills of Patterson Park. Watch as the city green space transforms into a family-friendly festival, complete with lantern-making classes, hayrides, and local beers, followed by the sunset illuminated parade of artists, musicians, and dancers in a park-wide procession. Before you head home, stop by the Creative Alliance for its annual post-parade dance party, featuring the sounds of Chicago-based quintet Dos Santos.
HEAR
The Peale Center for Baltimore History and Architecture, 225 Holliday St. 7 & 9:30 p.m. $20.
For the Baltimore Rock Opera Society, its first-ever Halloween-inspired performance has been a long time coming. In this spooky production that represents the city's rock theater powerhouse's take on Halloween attractions, follow the story of The Amazing Allerdyce and his oddball assistant as they return from a globe-trotting exploration of the dark arts. Stick around after the mind-bending show to hear performances by local rockers Quattracenta on Friday and Saturday, Voodoo Pharmacology on Sunday, and HexGirlfriends on Halloween.
DO
St. Mary's Park, 600 N. Paca St. 6:30-11:30 p.m. Free.
During Baltimore Bike Party's spookiest and most extravagant ride of the year, join hordes of costumed riders on this 3.8-mile trek that starts at St. Mary's Park in Seton Hill and ends with a post-workout after-party at Union Collective. After grabbing snacks and drinks from resident vendors like Union Craft, Baltimore Spirits Company, and Well Crafted Kitchen, dance the night away with beats by Charm City Djing and snap pictures of the fire breathers, buskers, and acrobats borrowed from the Charm City Fringe Festival.