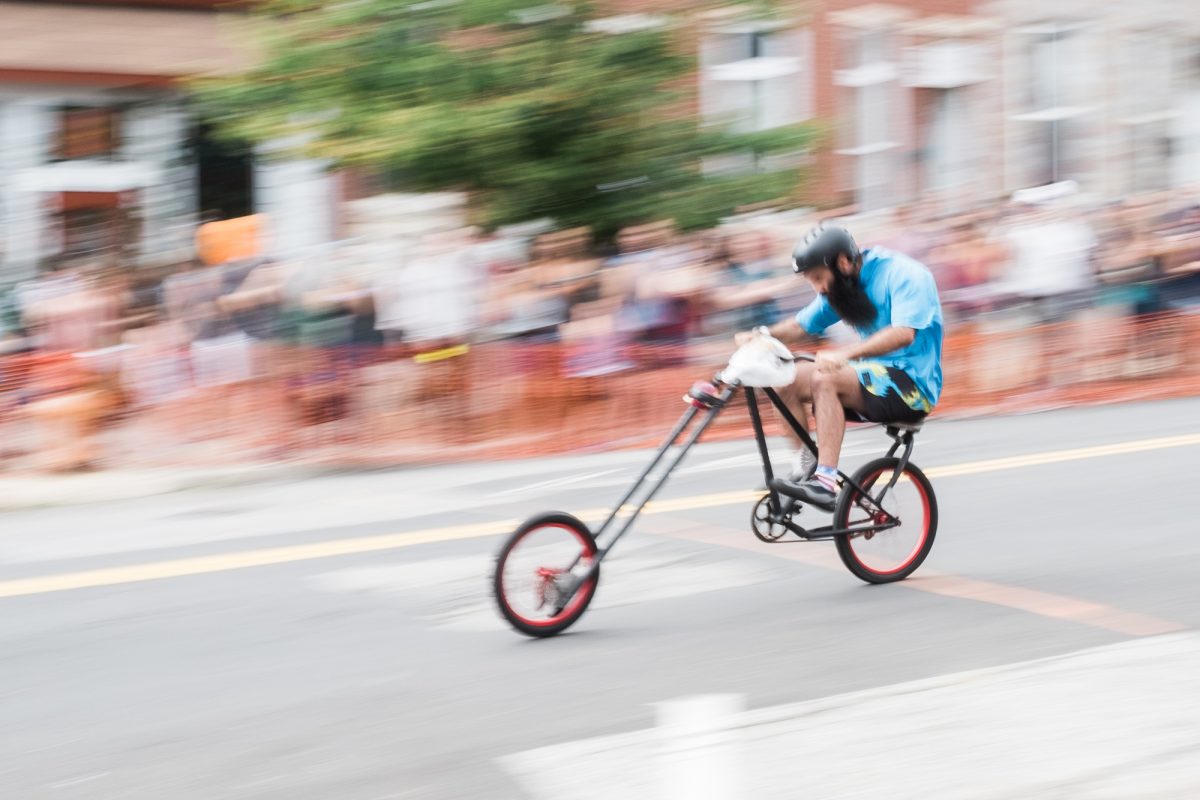 Shutterstock
EAT
Heavy Seas Beer, 4615 Hollins Ferry Rd., Halethorpe. 11 a.m.-5 p.m. $5.
We love Heavy Seas Beer for its go-to brews and pirate spirit, and this month, the ever-expanding brewery will host scores of hungry swashbucklers at its first-ever food truck festival, featuring some of the region's best mobile kitchens. Make the quick trip to Halethorpe and spend the afternoon sampling snacks such as wood-fired pizza from Pieces of Eight, locally sourced burgers from Farm to Charm, and Mexican-style street tacos from Pablo's Toc O's. If you need another excuse to down a few signature beers, know that one dollar for every pint purchased will benefit the Maryland Food Bank.
DRINK
Mother's Federal Hill Grille, 1113 S Charles St. 9 a.m. Free.
After missing the playoffs for three straight years (and this miserable Orioles season), the Ravens flock is eager to kick off its new season with a win against the Buffalo Bills. Although the whistle won't blow until 1 p.m., Mother's will start its signature Ravens rager at 9 a.m. with a $35 all-you-can-drink special out on the Purple Patio. Get to this fan-favorite bar early, located just a few miles from the stadium in Federal Hill, to load up on morning cocktails like Bloody Marys and mimosas as well as game-day brews like Heavy Seas' Loose Cannon, Blue Moon, and Miller Lite.
SEE
Multiple locations and times. Free.
Although it originated centuries ago on the cobblestone streets of Italy, Madonnari art is one of the old-school traditions that still binds Baltimore's Little Italy community. During this three-day festival, more than 160 visual and performing artists from around the world will paint the city sidewalks to this year's festival theme: respect. After watching the master street-painting artists work on their chalk masterpieces, enjoy al fresco dining specials, art lectures, and workshops throughout the historic neighborhood all weekend long.
HEAR
Metro Gallery, 1700 N. Charles St. 8 p.m. $8-10.
Since local soul sensation Brooks Long came onto the city's music scene many years ago, he and his five-piece band have become legends around town for their funky, old-school sound. They haven't performed together in quite some time, but this Sunday, the boys are back and ready to bring the house down with boogie-ready tunes off their most recent album, Mannish Boys, including favorites "Heavy Petting," "Got Soul," and "The Runaround." And head to the Metro Gallery early for an opening set by Baltimore-based rock-and-soul quartet The Lushpockets.
DO
W. 36th St. 11 a.m.-7 p.m. Free.
On Saturday, Hampden's can't-miss block party returns with its annual celebration of one of the city's most quintessential Bawlmer neighborhoods. Spend the day indulging in local food and drinks, browsing regional arts and crafts vendors, cheering on contestants in the Dangerously Delicious pie-eating contest, and rocking out to three musical stages boasting hometown bands such as F City and Raindeer. Just be sure not to miss the iconic toilet bowl races as porcelain flies down Chestnut Avenue.