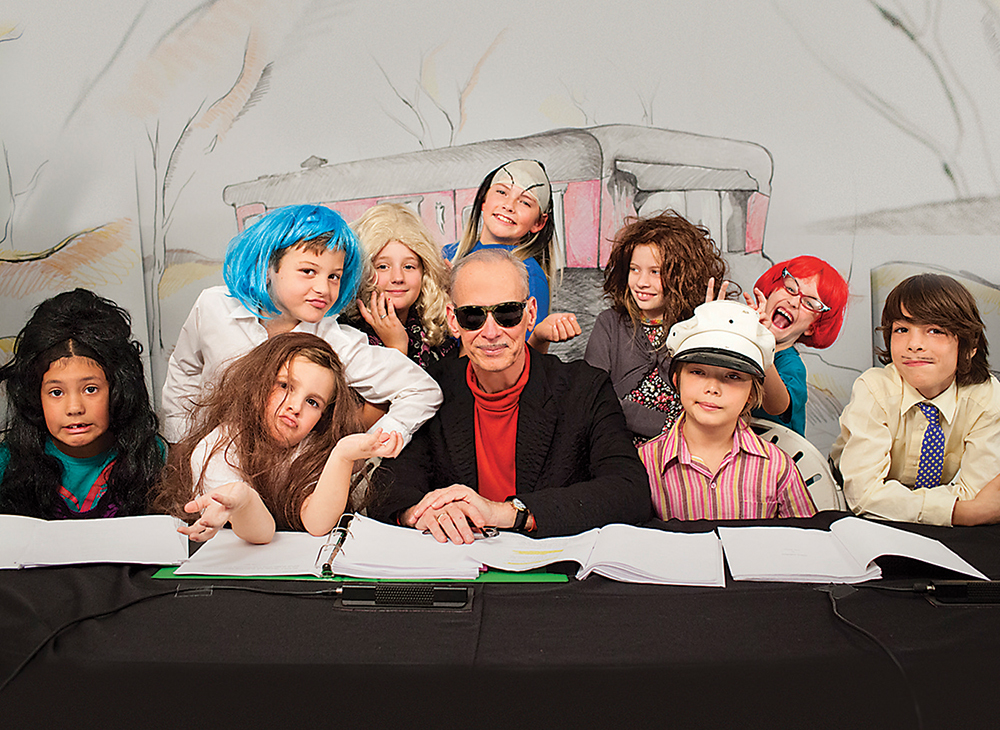 Courtesy of the Baltimore Museum of Art.
Five things to eat, drink, see, hear, and do with your Charm City weekend.
EAT
Mount Vernon
Marketplace, 520 Park Ave. 11 a.m.-8:30 p.m. Free.
We love the little nosh-worthy nook that is Mi & Yu
Noodle Bar on South Charles Street in Federal Hill. Just off the hubbub of the
Cross Street square, and amidst the multitudes of forgettable late-night eats,
it's the perfect hidden gem for salty-sweet steamed buns and heavenly hot bowls
of soup. One year after opening, Mi & Yu can now be found in a second
location, having just opened its stall in Mount Vernon Marketplace. Joining the
ranks of the beloved Local Oyster and fellow Asian eateries Pinch Dumplings and Brown
Rice, the shop will be the first to offer ramen in this favorite food hall.
Expect the same deliciousness, with ramen, udon,
pho, and all that tasty pork belly in tow.
DRINK
Maryland State Fairgrounds, 2200 York
Road, TImonium. Sat. 11:30 a.m.-10 p.m., Sun. 11:30 a.m.-6 p.m. Free-$8.
410-446-8189.
It's officially
fall, which means it's time for pumpkin beers, comfy sweaters, and front steps
covered in decorative gourds. It also means Oktoberfest festivities are about
to pop up all across the country (and world). Kick it all off with a
celebration of German heritage and culture at the Maryland State Fairgrounds.
For two days, don your lederhosen and dirndls and indulge in all things Deutschland, with authentic cuisine—think all the pretzels and brats your belly
could crave—giant steins of beer, traditional music and dance, and handmade
goods.
SEE
The Baltimore Museum of Art, 10 Art Museum Dr. Wed.-Fri. 10 a.m.-5 p.m., Sat.-Sun. 11 a.m.-6 p.m. Free. 443-573-1700.


We're all familiar with Baltimore's most notorious (and beloved) auteur, John Waters. The renowned director is a legend thanks to his iconic camp films and, increasingly, his fine art, which has been twice featured at The Baltimore Museum of Art. This month, catch his latest project: a 74-minute, G-rated rendition of Pink Flamingos, with lines read by children in wigs and mock versions of the original costumes. We can't wait to see the pint-size Divine.
HEAR
Ottobar, 2549 N. Howard St. 9 p.m. $10. 410-662-0069.
Basement Vows was the kind of breakout record that would be hard to follow, full of modern R&B trappings, producer Drew Scott's captivating beats, and singer Josephine Olivia's honey-coated vocals. But in that last album's cathartic wake, this new record (out next week via Friends Records) reveals a much more sparse, sophisticated Blacksage. Themes remain the same—desire, romance, heartache—but each song slows down, spreads out, and oozes with newfound confidence and ease. With an emphasis on jazz, the duo declares itself a powerhouse of the local music scene, one that should definitely be reckoned with and heard (especially the new undeniable title track). See for yourself on Friday night in Remington, with Best of Baltimore-winning R&B artist :3ION (also featured on the album), hip-hop quartet Soul Cannon, surf-pop rockers Sweepstakes, singer-songwriter Beya Likhari, and DJ James Nasty.
DO
Baltimore Inner Harbor. Fri.-Sun. 11 a.m.-7 p.m. Free. 410-752-8632.
The Baltimore Book Festival makes us pretty confident that we are still "the city that reads." After 21 years, this three-day fete continues to be a book-lover's paradise, with hundreds of speakers, exhibitors, and booksellers of every genre. With local food, drinks, and music in tow, listen to live stories by Stoop Storytelling, catch Baltimore native D. Watkins and True Laurels editor Lawrence Burney as they discuss their new books and magazines, respectively, and hear Best of Baltimore-winning poet Tariq Toure read from his debut collection. On Friday, don't miss Bond Street District perform on the music stage at 6 p.m., and on Saturday, be sure to catch BmoreArt's Art Critic Panel with editor-in-chief Cara Ober and Baltimore's own Gabriella Souza, as well as the National Aquarium's Sustainable Seafood Panel for Chesapeake conversation with local chefs John Shields and Spike Gjerde, True Chesapeake Oyster owner Patrick Hudson, and outdoor photographer Jay Fleming.