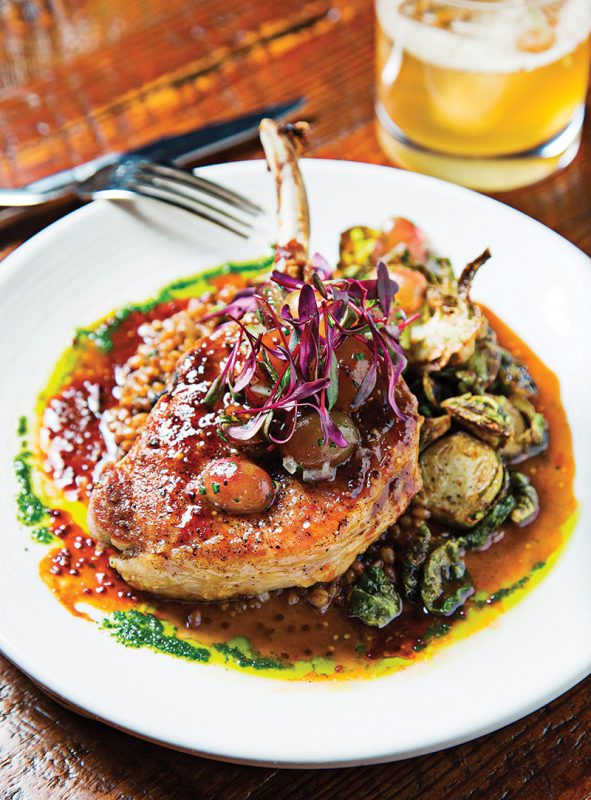 As the city attempts to get back on its feet in the aftermath of the unrest surrounding the death of Freddie Gray, it's anything but business as usual for area restaurants reeling from the loss of revenue.
Nancy Longo, owner of Pierpoint in Fells Point is hoping for an early end to the curfew. "It's having a huge impact," Longo says. "At this point, I have no tables on the book for Friday and Saturday," she says, "and my cooking class folks are cancelling daytime events."
From last Thursday through this Tuesday, Long estimates she's lost $15,000 in sales, with an additional $1,000 loss from cancelled cooking classes.
"Our restaurant members are telling us they are seeing a drastic reduction in the number of customers coming to their restaurants," says Marshall Weston Jr., president and CEO of the Maryland Restaurant Association.
Hoping to bring back business, Longo is one of many restaurant owners hoping to put a positive spin on the week.
Long is running a "curfew special" on her signature dish. "Crab cakes are $10 tonight," she says. "Come down at 5 p.m. and get them 'til they're gone."
Other specials include $1 drafts at Brewer's Cask in Federal Hill, 50 percent off alfresco dining at Tark's Grill in Lutherville, half-price wings at The Local Fry in Federal Hill, gratis meals for kids 10 and under at Café Gia in Little Italy, and half off every bottle of wine at Family Meal in the Inner Harbor.
Many area restaurants are getting an early jump on happy hour, with drinks flowing at 2 p.m. at The Brewer's Art and 4 p.m. at Ouzo Bay.
Other places such as Bookmakers Cocktail Club in Federal Hill have added a lunch shift (including new menu items) to their service, with happy hour drink specials starting at noon.
Despite hurting for business, some area restaurants are donating profits to Baltimore City and local businesses affected by the protests, including Fleet Street Kitchen, Ten Ten Bistro, and Café Gia.
The Downtown Partnership of Baltimore (DPOB) is doing its part in helping to spread the word, too.
Using the hashtag #BmoreThursday (and changing according to the day of the week), the DPOB is keeping a running list of information about area restaurants and businesses for updates, opening, closings, and adjusted hours, says spokeman Michael Evitts.
Evitts is hoping that the hashtag will serve as a helpful tool that will enable Baltimoreans to break bread together.
"Food is something that brings people together whether it's a barstool or hearth or a kitchen table," says Evitts. "People want community right now. The corner pub is the living room and restaurants have a role to play in the civic discussion."
Evitts urges Baltimoreans to patronize their local businesses in any way they see fit.
"We're doing everything we can to encourage people to go out for lunch or stop by their favorite restaurants on their way home," he says.