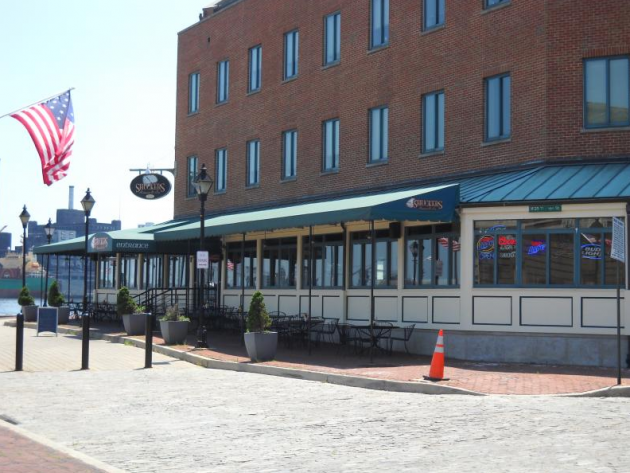 BaltimoreEats.com
Earlier this summer, news broke that Shuckers of Fells Point was closing due to an excessive debt of back taxes and rent. The waterfront spot, located next to the Broadway Pier, closed its doors June 29.
Yesterday, the owners of Mad River in Federal Hill and Bond Street Social confirmed to us that they signed a lease at the Shuckers space, pending the approval of a liquor license. They have met with Fells Point Main Street and are waiting to meet with the Fells Point community group, as well.
"We are super excited about the space," co-owner Mike Mastellone said in an email. "We believe it is a premier waterfront location that has huge potential. Our plan is to 100-percent gut [and] renovate the space and bring something new, fresh, and exciting."
Mastellone said they are working with Chuck Patterson of SMG Architects (which, most notably, designed Woodberry Kitchen). According to a Baltimore Business Journal article, Mastellone and his partners are seeking to offer a full restaurant menu, live music, and outdoor seating.
While it's always sad to see a restaurant/bar close its doors, we felt that Shuckers' food and atmosphere were lackluster at times. With such an amazing waterfront location, we're excited to see what the new owners have in store.