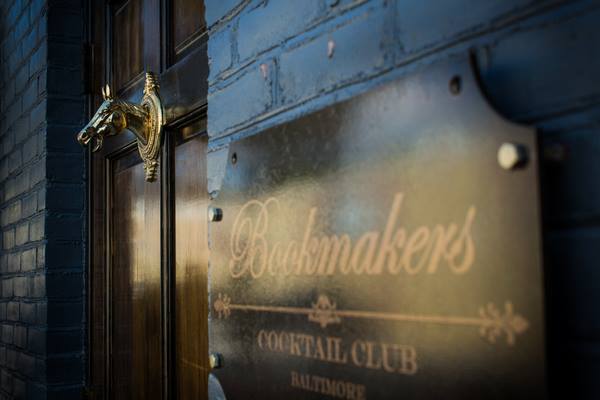 In the never-ending game of culinary musical chairs, chef Sarah Acconcia of Hampden's Le Garage Beer Bar & Frites has parked herself at Bookmakers Cocktail Club. Acconcia has been charged with revamping the menu of the six-week old Federal Hill restaurant.
Acconcia (an alum of Maggie's Farm, 13.5, and Woodberry Kitchen) replaces chef Chris Amendola, who left Fleet Street Kitchen in June to take over the cooking duties at Bookmakers. (He tells us, "Unfortunately, it just didn't work out for both sides.")
For her part, Acconcia is thrilled with the new gig. "I'm excited to do some awesome, approachable food at Bookies," she says, "Good, fun bar food that will pair well with their awesome cocktails."
When pressed about why she left Le Garage, Acconcia simply says, "I just couldn't pass up a great offer, and I valued my time at Le Garage."
Meanwhile, The Wine Market's Kevin Christian will step behind the stove at Le Garage, but will also do double time at The Wine Market as director of menu development.
All we can say with certainty is that the beloved frites at Le Garage Beer Bar & Frites will stay put!