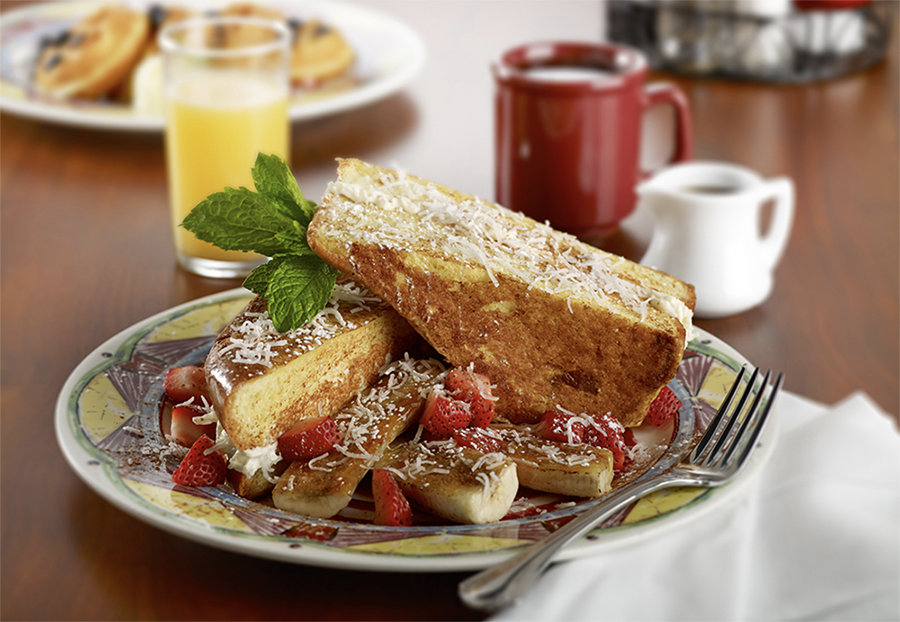 Miss Shirley's Cafe
Miss Shirley's Cafe corporate executive chef Brigitte Bledsoe had a serious health scare over the summer. Now, she's "back in action," she says, with a new lease on life and some new dishes on the menu. 
I know you had a big health scare this year, can you tell us a bit about what happened?
It was a life-threatening ordeal. I got married in July at a local beach in Maui—and almost died in the same month.
You were in the hospital for a long time. Did you dream up new recipes while you were there?
While I was in the hospital, I must have been thinking about work pretty much all of the time. Apparently, I was sprinkling parsley on things and barking orders at at my produce company—I don't remember a lot of my hospital experience, but while I was there, I was still thinking that I was working.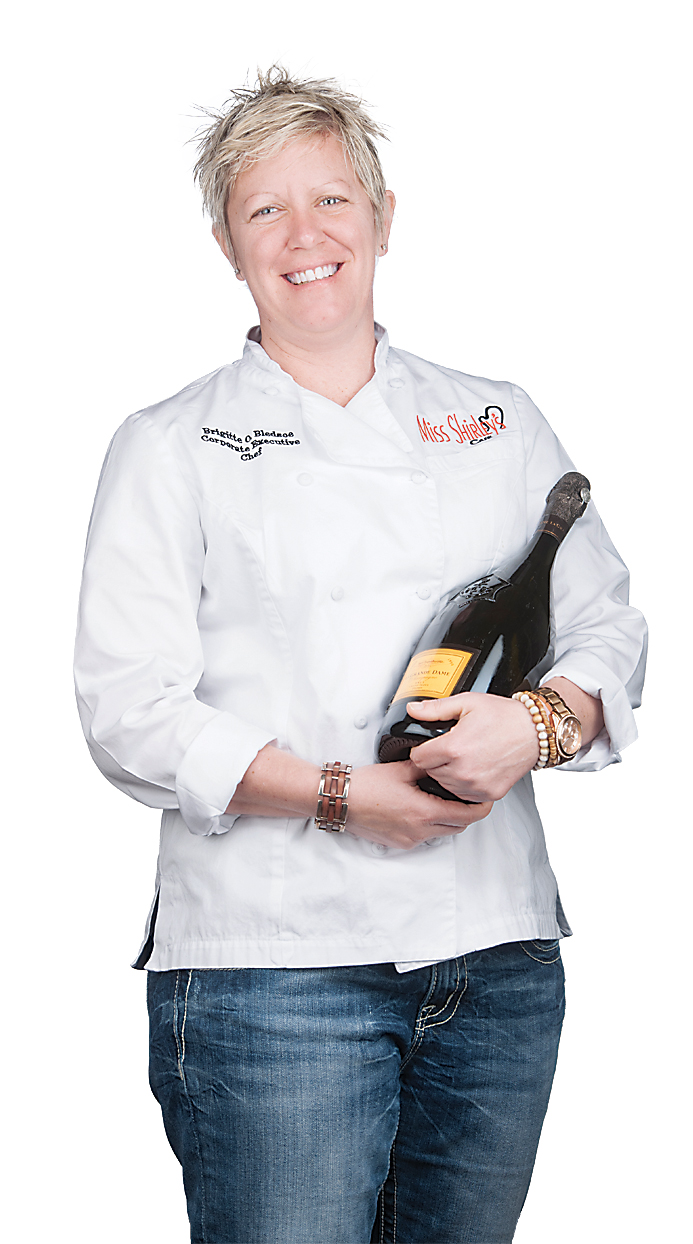 Wow. So what was it like when you actually came back to work about a month ago?
I was nervous to come back after being away for three months. I had to use a standup desk. There were flowers and chocolates and balloons, and the team decorated my desk. 
My first day I felt like I was spinning around in a circle—it was very overwhelming. I went home and slept six hours after working for six hours. I've now been cleared to visit all three of Miss Shirley's locations. It makes me want to continue to get stronger—I want to be here 10 more years, not 10 more days. 
Did your time away inspire new ideas for Miss Shirley's menu?
I was inspired to bring back some menu ideas from Hawaii that I wanted on the new menu. I wanted to do a loco moco, which is a very traditional Hawaiian dish–they serve it everywhere. It's white rice with a hamburger patty with gravy on top and served with an egg. Our version is served with grits, Roseda beef, and some mushrooms in the gravy. But because I got sick, my culinary team had to pull together our fall/winter menu without me. I was so impressed.    
Did your trip inspire other dishes, as well?
We did a walking tour through Chinatown, and it was fantastic I had the best banh mi sandwich and I knew I wanted to do that on the menu, too. Ours has pulled pork on our ciabatta bread with pickled radishes and carrots and fresh jalapeños.
How did you come to work at Miss Shirley's—I know you started here at the beginning when it opened 13 years ago.
I started in 2004 with Miss Shirley's founder Eddie Dopkin (father of current owner David Dopkin). Ironically, I had had foot surgery and was on crutches at the time. He said to me, 'How do I know you can cook?' And I said, 'Come to my house.' I made 10 to 15 different dishes, including the coconut cream stuffed French toast, and the crabcake and fried green tomatoes eggs Benedict that are still on the menu today. I don't think Eddie knew what direction he wanted to go in, but I've always loved Southern food from fried chicken to collard greens. I made him grits and fried green tomatoes and things just took off from there.  
How did you learn to cook?
At a young age, I remember pulling out my mom's cookbooks saying, 'Can we make this?'  And she would say, 'Yes,' and we would cook side by side. My mom (former Baltimore magazine food editor and Sun restaurant critic Suzanne Loudermilk) has a love of food and is quite the foodie.
So how did working in restaurants become a career?
My parents' thought that I was going to the community college, but I was working full-time at Ocean Pride—I didn't even go to school. I think I got busted when my mom came in and saw me. I was a handful back then. She's so proud of me now.