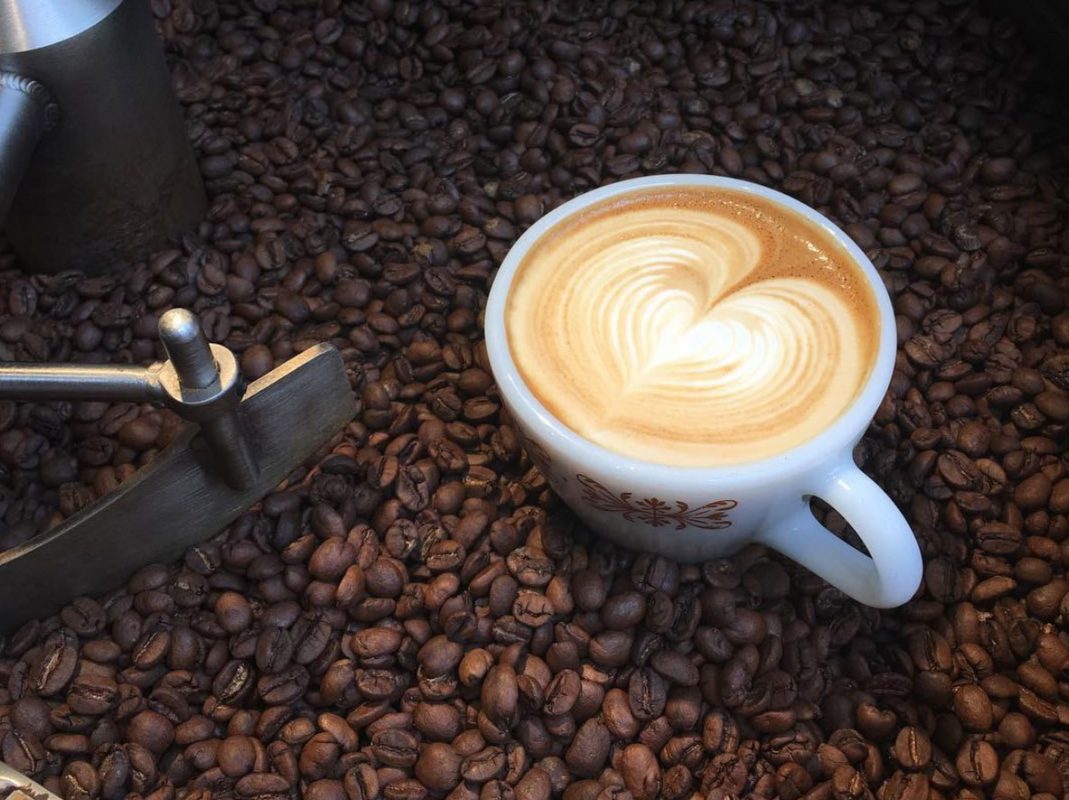 Vent Coffee Roasters
Picture 2,000 people all hopped up on caffeine eager to learn the latest trends in the coffee industry and all in search of their next cup of joe. This will be the scene at the Baltimore Convention Center March 16-18 as coffee bean connoisseurs will flock to the city for Coffee Fest.
Since 1992, this trade show has been providing education, competitions, and the ultimate networking experience to industry professionals around the country—hosting in well-known coffee towns like Seattle, Denver, and Los Angeles—but this is the first time it's being held in Baltimore. 
"We do some coffee research to try to find the best places," said marketing manager for Coffee Fest Holly Barrett. "We decided on Baltimore because it was an area we haven't been to before, and the coffee scene is growing—it was a perfect fit."
The weekend-long convention will feature more than 150 hours of educational seminars on topics ranging from customer service and leadership to coffee roasting and starting a business. The show will also include contests like America's Best Espresso and a latte art competition, both featuring regional favorite Ceremony Coffee.
"They don't use any other tools besides coffee and milk to create the latte art," Barrett said. "It's a pretty competitive arena—we get competitors from Japan and Korea." 
Local roaster Zeke's Coffee will also host plant tours on Saturday and Sunday of Coffee Fest for the attendees to learn how to select green coffee beans and roasting methods from experts. Brett Rhodes, the sales and special events manager of Zeke's said they were honored to be approached by Coffee Fest organizers to exclusively host the tours.  
"Baltimore is becoming more of a coffee scene," Rhondes said. "It's taken a little bit longer than other places, but there is certainly a coffee culture growing. There are a lot of different coffees and roasting methods in the world, but we're really focused on providing locally roasted coffee and being a part of the community we service."
While the main conference is exclusively for trade industry professionals to learn and connect, there will be public events around the city for locals to join in the caffeinated-festivities.
Vent Coffee Roasters is hosting a Latte Art Showdown on March 4 at Union Craft Brewing in preparation for the Coffee Fest latte art competition. The family-friendly event is free and open to the public to watch baristas out-latte each other in a single elimination competition. The top three winners will walk away with tickets to Coffee Fest, espresso swag, and a bottle of coffee amaro donated by the Baltimore Whiskey Company.
"We wanted to do give baristas a chance to practice before competing at Coffee Fest," said Sarah Walker, co-owner of Vent. "We also wanted to be able to offer a way to get to know us a little better. Baltimore's coffee scene is growing, and Coffee Fest is helping to put us on the map."
Peace and a Cup of Joe owner Themar Long is taking advantage of the unique timing of the conference—St. Patrick's Day weekend—by hosting an Irish whiskey, cigar, and coffee pairing event. He will be partnering with Quintessential Gentleman (QG), a local men's grooming shop, on March 17 to show locals that coffee is more versatile than just a morning fix. Long himself enjoys a nice BnB Cigar with a cup of coffee that's been spiked with a shot of scotch, and a splash of Irish cream.
"I want to show how diverse coffee is and how often you can enjoy it," he said. "You can also pair it with cigars and different types of liquors like Irish whiskey and scotch because it's an after-dinner digestant."
After being on the local coffee scene for more than a decade, Long is excited about the way the trade has evolved into more than just a typical cup of joe with cream.
"I think the awareness and appreciation of good coffee has really grown," he said. "For Coffee Fest to actually come to Baltimore and host a conference, I think that says a lot about what we are doing here."