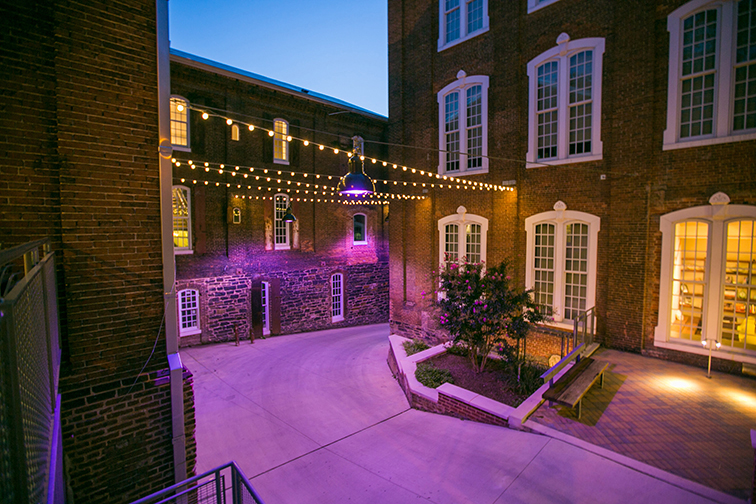 Courtesy of Cosima
Donna Crivello's dream of opening a Sicilian-centric restaurant has been 24 years in the making.
"We started out with Donna's, this little café," says Crivello of the first Donna's Coffee Bar in Mt. Vernon that opened in 1992. "And I got swept up by the coffee bar thing in [bookstores] and hospitals and museums, but this is really what I wanted to do all along. And this seemed like the right opportunity."
In mid-January, Crivello will open Cosima (pronounced co-ze-ma and named after her grandmother) in Mill No. 1, a former cotton mill overlooking the Jones Falls Valley in the Clipper Mill corridor.
The space will be rustic chic with reclaimed woods, stark white marble, and slate, plus an open kitchen. Donna's co-owner Alan Hirsch is a partner on the project.
The Sicilian-themed menu will draw heavily on Crivello's Italian roots.
"My mother's mom was from Naples and my father's mom was from Sicily", she says, and both of her grandparents were great cooks.
"Dinners at Cosima's house were just about gathering people together and eating great food," recalls Crivello. "Cosima made great ravioli and pasta and seafood. I'm picking up on that—I'm not doing it in a totally traditional way, but I'll be doing that essence of what the authentic Sicilian is."
Crivello is hoping to broaden Baltimoreans perspective on what defines Sicilian cuisine. "There's no Sicilian cookbook and no true understanding of what Sicilian cuisine is," she says. "The interpretation is the meatballs, lasagna, Italian sausage thing—and that's good but it's so much more than that."
Cosima's menu will include Sicilian staples such as arancini (rice fritters), zeppole (Italian doughnuts), fritto misto (mixed fried fish), crudo, and stuffed calamari. The restaurant will also feature Neapolitan inspired wood-fired pizzas.
For more adventurous palates, there will be plenty to please, as well.
"I opened Donna's because there was such a void here in Baltimore," says Crivello, a former art director at The Sun. "People didn't even know what focaccia was. But right now, we have so many foodies here, and that's why we have an opportunity to surprise people with different things like fresh sea urchin or rabbit. People have become so much more adventurous—now we can push the limits of what we serve."