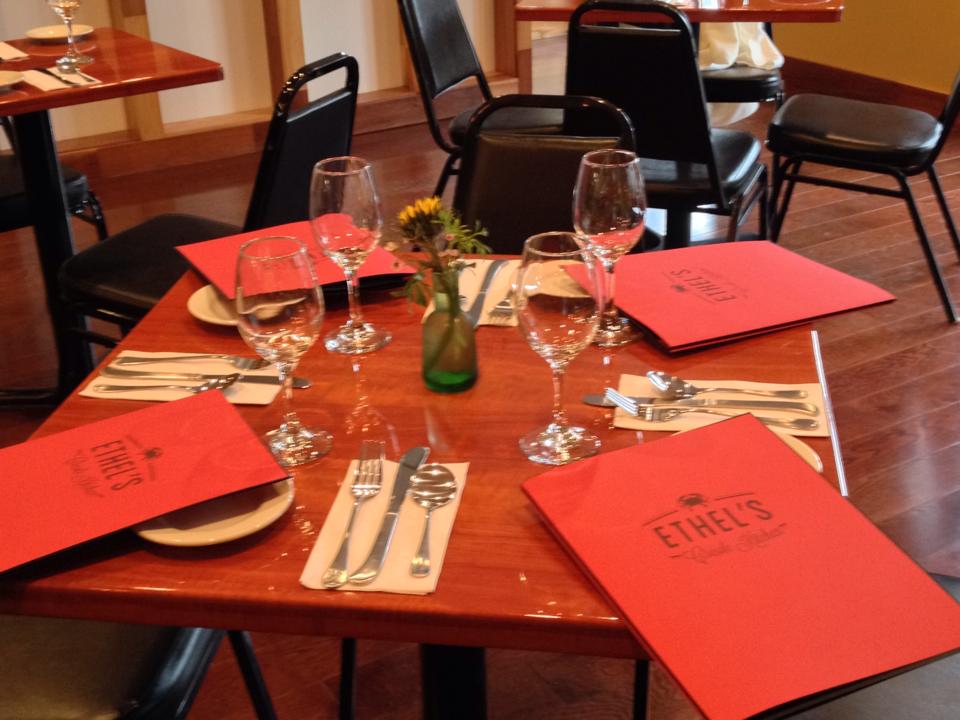 Ethel's Creole Kitchen
The former Ethel & Ramone's in Mt. Washington re-opens tonight as Ethel's Creole Kitchen, serving many of its
popular dishes, including gumbo, plus new menu additions in its remodeled
building.
After being shuttered for several months during
the $600,000-plus overhaul, dinner service starts at 5 p.m. this evening, April 8, with
lunch at 12 p.m. tomorrow, April 9. Brunch will follow soon.
Ethel's food is described
on its website as a mix of Cajun/Creole cuisine and local Maryland fare. Its chef/owner Ed Bloom was classically trained
under chef Paul Prudhomme of Louisiana cooking fame.
The original restaurant started out serving
coffee and tea 20 years ago, expanding next door 10 years ago. Its menu grew
over the years.
The latest renovation includes an upstairs
dining balcony, outdoor porch dining, a full-service bar downstairs, and an
enlarged kitchen.
Reservations are requested at this time. Call
410-664-2971.