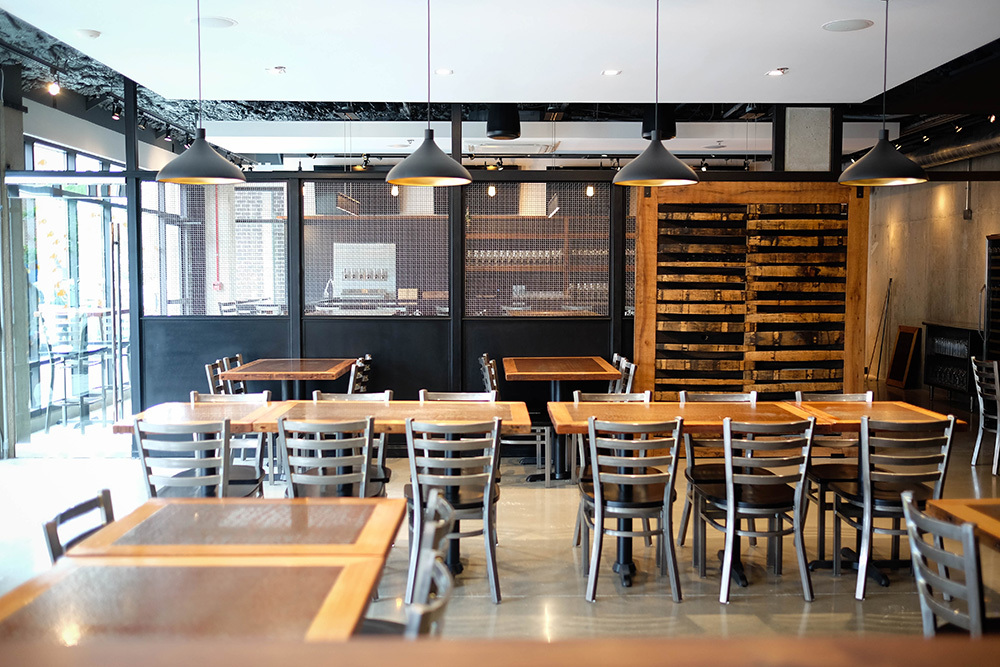 Photography by Meredith Herzing
The La Cuchara team—Ben Lefenfeld, his wife, Amy, and brother, Jake, are putting the finishing touches on their new casual seafood spot in the Riverside Park area of Federal Hill at 2 E. Wells Street.
Set to open within the first week of May, the team is hoping that Minnow will contribute something new to Baltimore's exploding scene.
"Lately, there have been very large, fine-dining restaurants opening, but we wanted to take a different path as far as location and as far as style of food," explains Ben, who will remain at La Cuchara but oversee operations at the new venture. "There's a lot of fast casual that's been going in and also high-end dining—we're trying to fill the void between the two."
Chef Drew Lesoveck, former brewmaster at Union Craft Brewing, will oversee a menu of simply prepared large and small plates, including house-cured sardine toast, Bluefin tuna crudo, moules frites, a soft-shell crab BLT, and pan-roasted rainbow trout.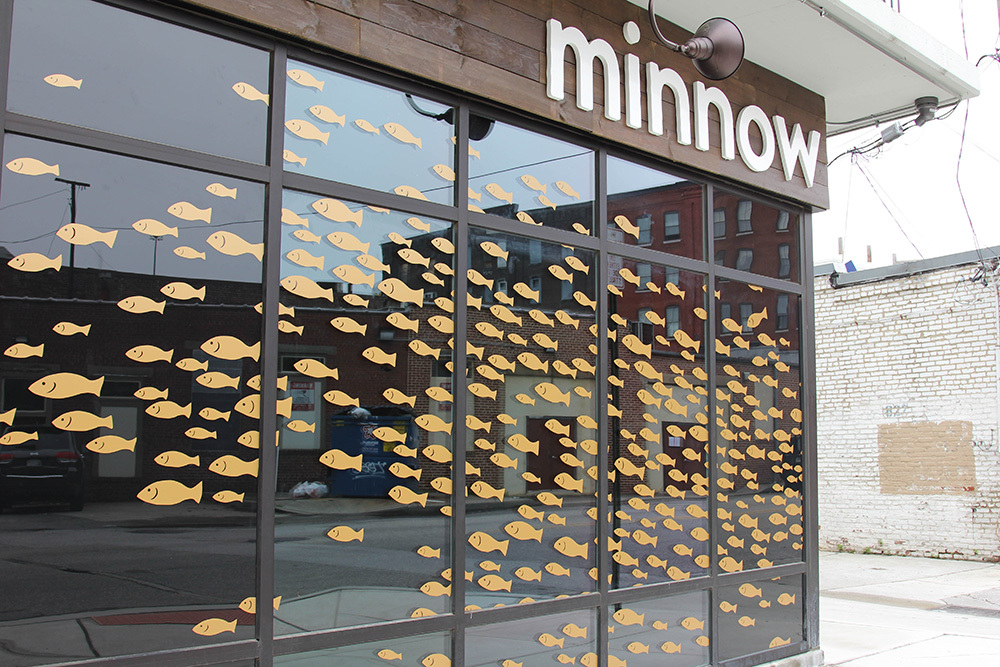 "For many years, there has been a lack of a great quality seafood places in the city, especially places that are casual and not producing most of their seafood in the steamer or fryer or the raw bar," says Ben. "We are really trying to get back to simply prepared seafood with a heavy emphasis on fish."
For non-seafood lovers, there will be other options, including a fried chicken sandwich served on a blue corn waffle ("not one of our lower calorie choices," cracks Ben) and a black bean and beet vegetarian burger. Entrees will run between $11 and $17.
La Cuchara head baker Carrie Goltra will preside over the bread and pastry, and house-made ice cream program at Minnow, as well.
Sommelier Marco Valverde, formerly of The Elephant, will oversee the wine program. "The focus will be mainly Mediterranean wines," says Jake. "We will have lots of wines by the glass and are going to have a fairly extensive cocktail list with a lower price point, as well as draft beers and some fun things that will remind customers of La Cuchara, like smoked cocktails, but with their own curve."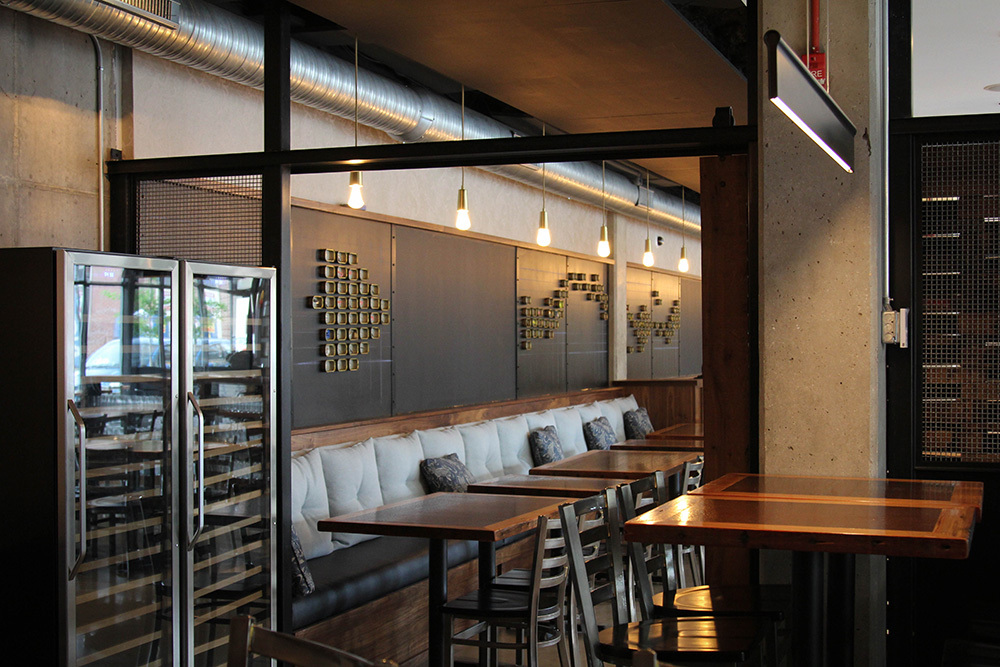 Aesthetically, Ben says, he wanted it to feel like "a cross between a Great Lakes cabin with an East Coast Maine feel." To that end, design details include marine blue accents, a barn door made of barrel stays, and vintage lures set inside sardine tins mounted on the wall above a seating area of banquettes that is reminiscent of the team's Basque-inspired spot in Woodberry.
Minnow will offer free valet parking, key in an area where parking is often a problem, and will not take reservations for parties under 6. The restaurant will be open daily for dinner, with plans for Sunday brunch in a few months.
Jake, a Riverside resident, knows the neighborhood firsthand and is excited to be able to walk to work.
"From living down here, I know there's a crowd that wants to go out and enjoy great service, even if it's for a lower price point," he says. "We really hope to draw on that."