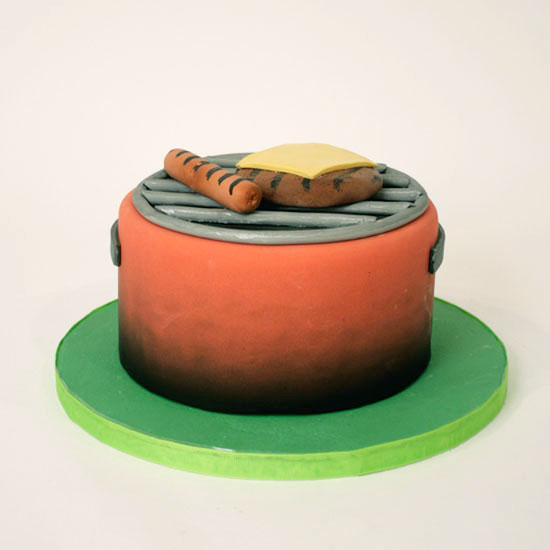 Courtesy of Charm City Cakes
Although this long weekend officially indicates that pools are closing and school is back in session, these fun Labor Day events are perfect remedies for summertime sadness.
Labor Day BBQ Cake Decorating Class
Celebrate by enjoying all of the delicious barbecue foods you've eaten all summer, with a sugary twist. Join veteran baker Mary Smith at Charm City Cakes to learn how to make a 6-inch round Labor Day themed cake your family and friends will love. Students can practice fondant rolling and air-brushing techniques, and even top their cakes with fondant crafted hamburgers and hot dogs.
Fells Point Haunted Pub Walk
See Fells Point like you've never seen it before by visiting all of your favorite bars while learning about the spirits who inhabit them. Tours take place Fridays and Saturdays and depart from Max's sidebar at 7 p.m.
As crazy as it may seem, Halloween is right around the corner and this pub crawl is the perfect way to get ready for the spooky thrills coming our way in a couple of months. If you're looking to try something new, experience this exhilarating tour where you can have a beer in your hand from start to finish!
Charm City Carousel
The newly re-opened Charm City Carousel located in the Inner Harbor features free live entertainment on Saturday Aug 30 at 2 p.m. and 4 p.m. If you haven't yet seen the Inner Harbor's newest attraction, and are looking for some youthful fun, visit the Charm City Carousel this weekend. As you twirl around on the 36-foot carousel, enjoy the sights of Baltimore's beautiful Inner Harbor. At $3 per ticket, this inexpensive attraction guarantees fun for the whole family, even if you're on a budget.
The Baltimore Museum of Art
Four current exhibitions on display at the Baltimore Museum of Art are not only indicative of the artistic and cultural sophistication of our city, but are also totally free of charge. Check out exhibits such as Lorna Simpson's "Black Box" and Seth Adelsberger's "Front Room " on Saturday and Sunday from 11 a.m. to 6 p.m. If you're looking for a change of scenery on your weekend off, The Baltimore Museum of Art is the way to go. Grab some friends and experience the most beautiful artwork that Baltimore has to offer.
The Maryland State Fair
This Maryland tradition annually held at the Timonium Fairgrounds features some of the best events of the fair's entire run during its last weekend. Experience classic state fair delicacies, rides, and games while also taking advantage of events such as "Swifty Swine Pig Racing," an autograph signing by former Orioles player Rick Dempsey, and a performance by Phil Vassar with Lyndsey Highlander as part of the M&T Bank Maryland State Fair Concert Series on Aug. 30 at 7 p.m.