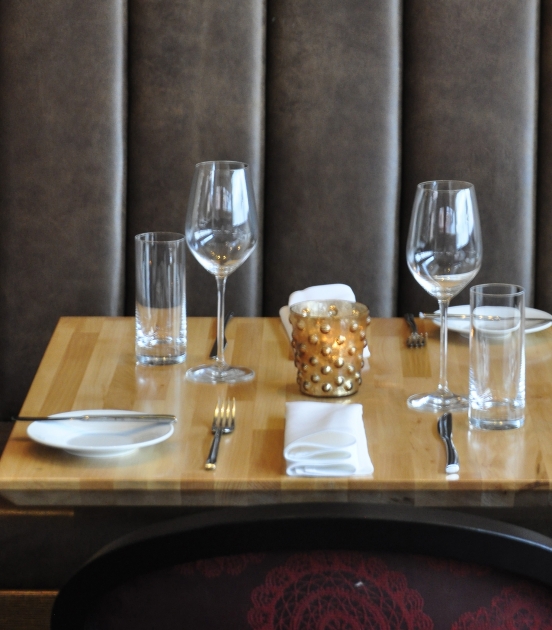 Fleet Street Kitchen
This week's game of chef shuffleboard is being played over at the Bagby Restaurant Group's Fleet Street Kitchen.
The fine-dining Harbor East establishment is promoting Michael Correll, former chef de cuisine at the restaurant group's Cunningham's in Towson.
Correll, whose resume includes stints at the acclaimed La Croix in Philadelphia and a position as executive sous chef at the short-lived, second iteration of The Chesapeake, will not make any significant changes to the seasonal New American menu, though he will add his own touch with a few dishes still in development.
This chef change marks the second turnover at Fleet Street in the past six months or so.
Last spring, chef Chris Amendola was replaced by chef Nate Magat (formerly executive chef at Bagby's Ten Ten American Bistro). Today, it was announced that Magat is leaving his post to move back to his native California.
"We are fortunate enough to be a large enough restaurant group to have a lot of talent to draw from," says Dave Seel, director of public relations for the Bagby Group. "Chef Correll comes from a strong culinary background, and we're lucky that we can maintain consistency by pulling from talent within."