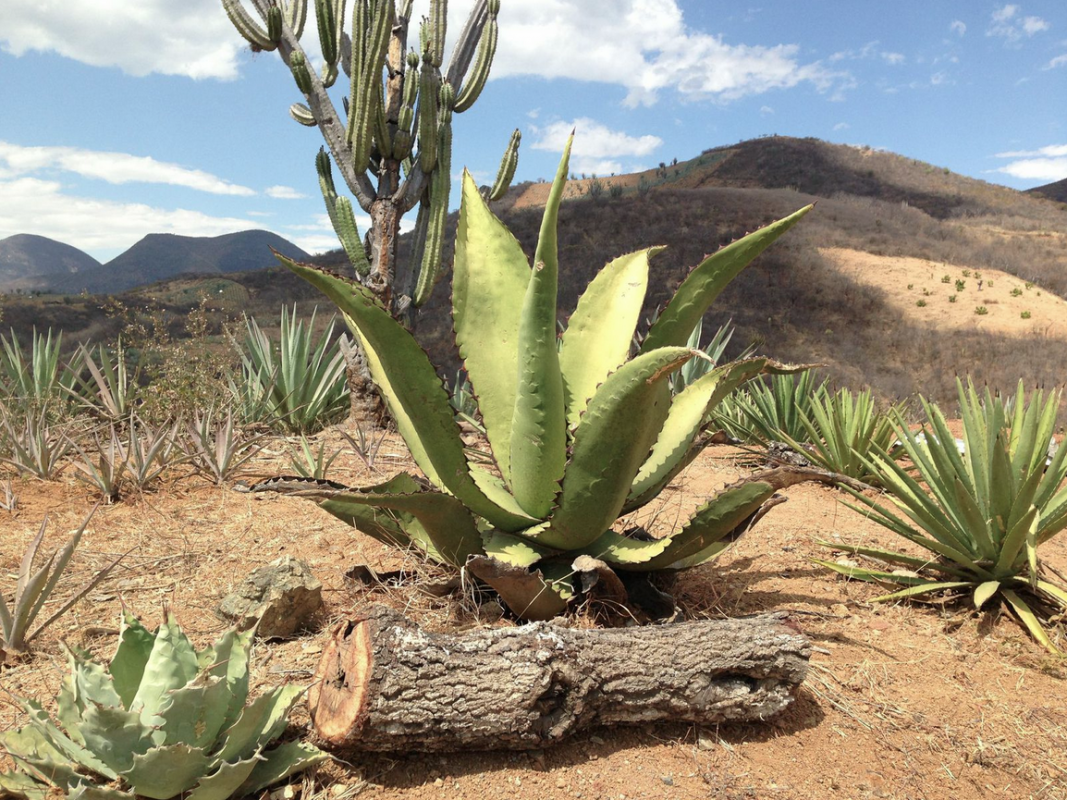 —Photography by Lane Harlan
Last month, Lane Harlan—the owner of W.C. Harlan and upcoming mezcal bar Clavel—traveled to Oaxaca, Mexico for the second time to achieve a deeper understanding of the culture and misunderstood spirit of mezcal.
"I woke up around 7 a.m. everyday," Harlan says of her trip, "and traveled outside of Oaxaca, either with a guide or taxi driver, into the mountains visiting palenques [distilleries], learning how to make mezcal, and tasting everything along the way."
What's interesting is that tequila is a type of mezcal and the usually smokier spirit can be made with way more varieties of agave plant and by traditional, rather than industrial, methods. Harlan learned that some mezcal is still made by hand or with a tahona (a horse-pulled stone wheel) or by being distilled in clay or copper stills.
The trip did a lot to inform her new bar, Clavel, which will focus on tasting multiple expressions of agave species side by side.
"Not all mezcals are smoke bombs," Harlan says. "I've tasted a Tobalá distilled in clay and gloriously reeking of plantains and blue cheese right next to a 35-year Tepeztate that was a complex array of roasted green vegetables."
Harland says that the food menu will center around the tortilla and that they'll be making flour and corn varieties by hand on a daily basis. She is hoping to have Clavel Mezcaleria, just up 23rd Street from W.C. Harlan, open by Cinco de Mayo.
"There is nothing better with Mexican food than mezcal and champagne," she says. "People never order champagne anymore because it's too expensive. We are going to change that."
Harlan shares more photos from her trip to Oaxaca: