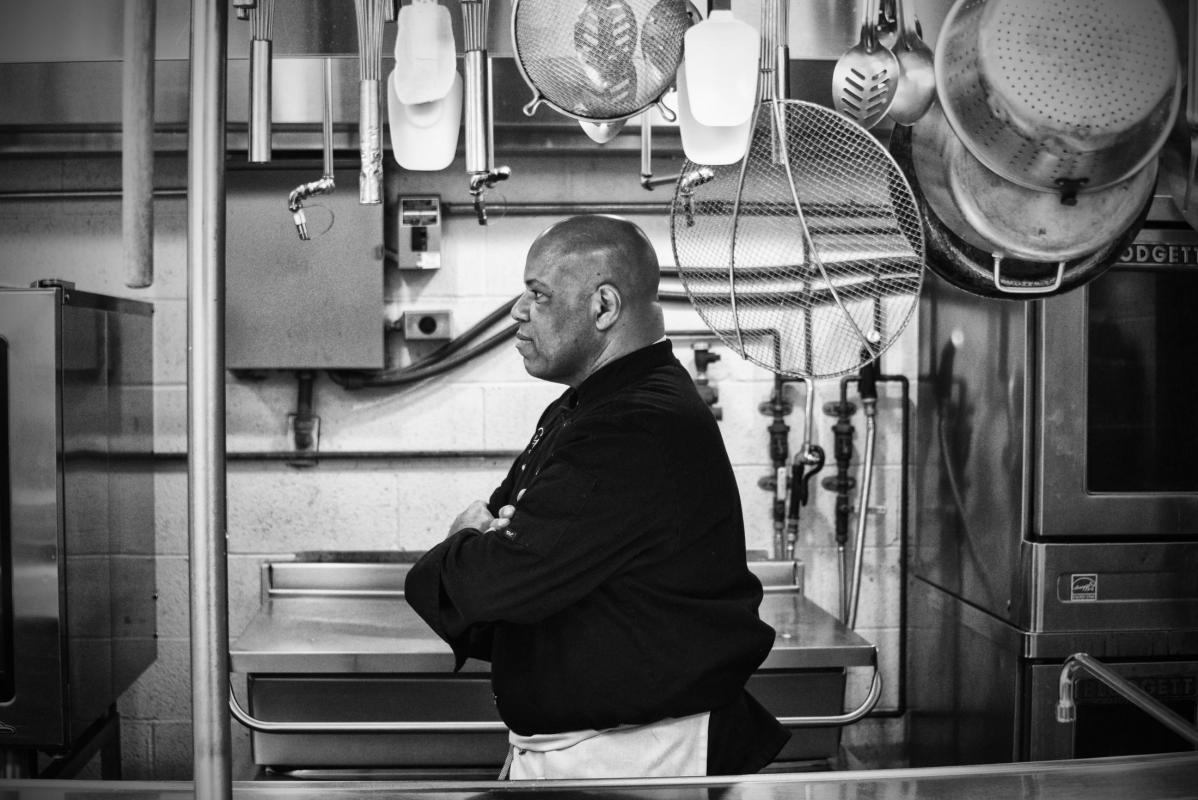 Chef Steven Allbright in the kitchen at The Franciscan Center. —Photography by J.M. Giordano
It might sound like a stretch, but when Baltimore photographer J.M. Giordano thinks about the restaurant experience, his artistic brain conjures up images of the film adaptation of The Wizard of Oz. 
"Hear me out," he says. "The beginning and the end of The Wizard of Oz are black and white, and the middle is in color. So I always think of shooting in the back of the house as that black-and-white, photojournalistic energy. Then you go out to the dining room and everything is in color. The plates come out and they look great—everyone has their phone out taking pictures of the food. That's where the color comes in. And then the plates go back and you're back in the kitchen again, where everything is in black and white and moving around real fast."
That tireless, fast-paced energy that restaurant workers put forth on a daily basis was exactly what Giordano set out to capture in his new book Back of House—a collection of photos, recipes, and essays from local hospitality workers that will benefit the Baltimore Restaurant Relief Fund.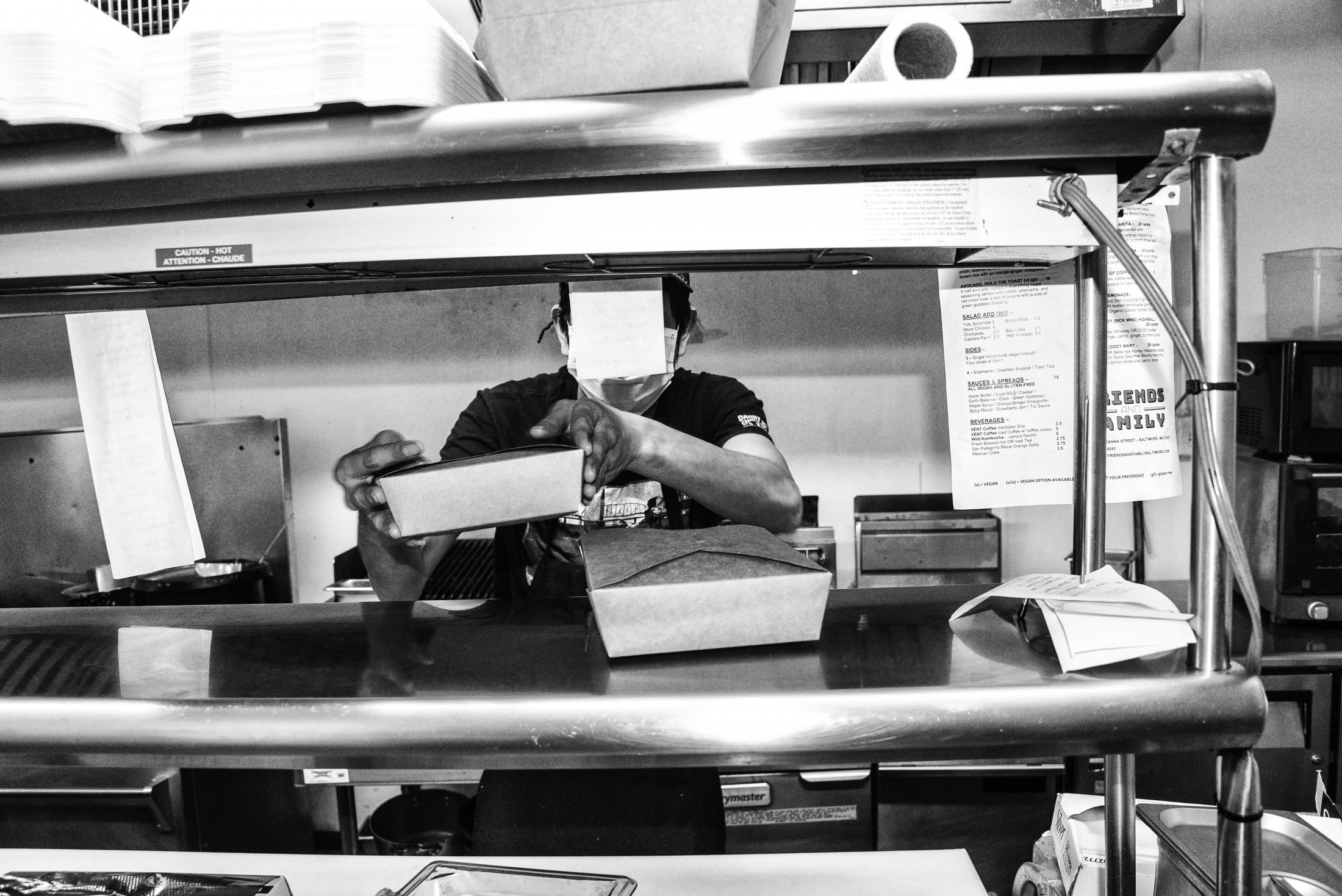 The book was designed by local artist Jen Tydings—an industry veteran herself who owns 15-year-old cafe Patterson Perk on Eastern Avenue—and edited by Baltimore-based journalist (and Baltimore's former digital editor) Jess Mayhugh, an editorial director for Thrillist. The creators came together to volunteer their time and skill to the important project, which will donate all proceeds to helping local restaurants recover in the wake of the pandemic.
"From immigrant chefs and vegan pioneers to non-alcoholic bartenders and nonprofit food workers, the subjects in these photographs and recipes all prove a consistent throughline: food is work," Mayhugh writes in her introduction to the book. "That has never been more apparent than this past 18 months…Joe's black-and-white images paint a crystal clear picture of what it has felt like to be at the front of the line, but in the back of the house." 
Inspired by British chef Marco Pierre White's 1990 black-and-white cookbook White Heat—as well as a black-and-white photo series that he previously shot for City Paper behind the scenes at The Brewer's Art—Giordano says he wanted to produce something "completely and utterly different." Tydings followed his lead, letting the black-and-white aesthetic spark her design. 
"Joe and I really value intimacy in photos, and this cuts right to the chase of the intimacy of being back with the people [serving] you once the mask is off and the customer service voice is off," Tydings says. "A lot of food photography is typically really colorful and has some finess to it, but I wanted this to be brutalist in a way, not really adding a whole lot of design flourish. I wanted to keep it a really accessible, utilitarian-looking book."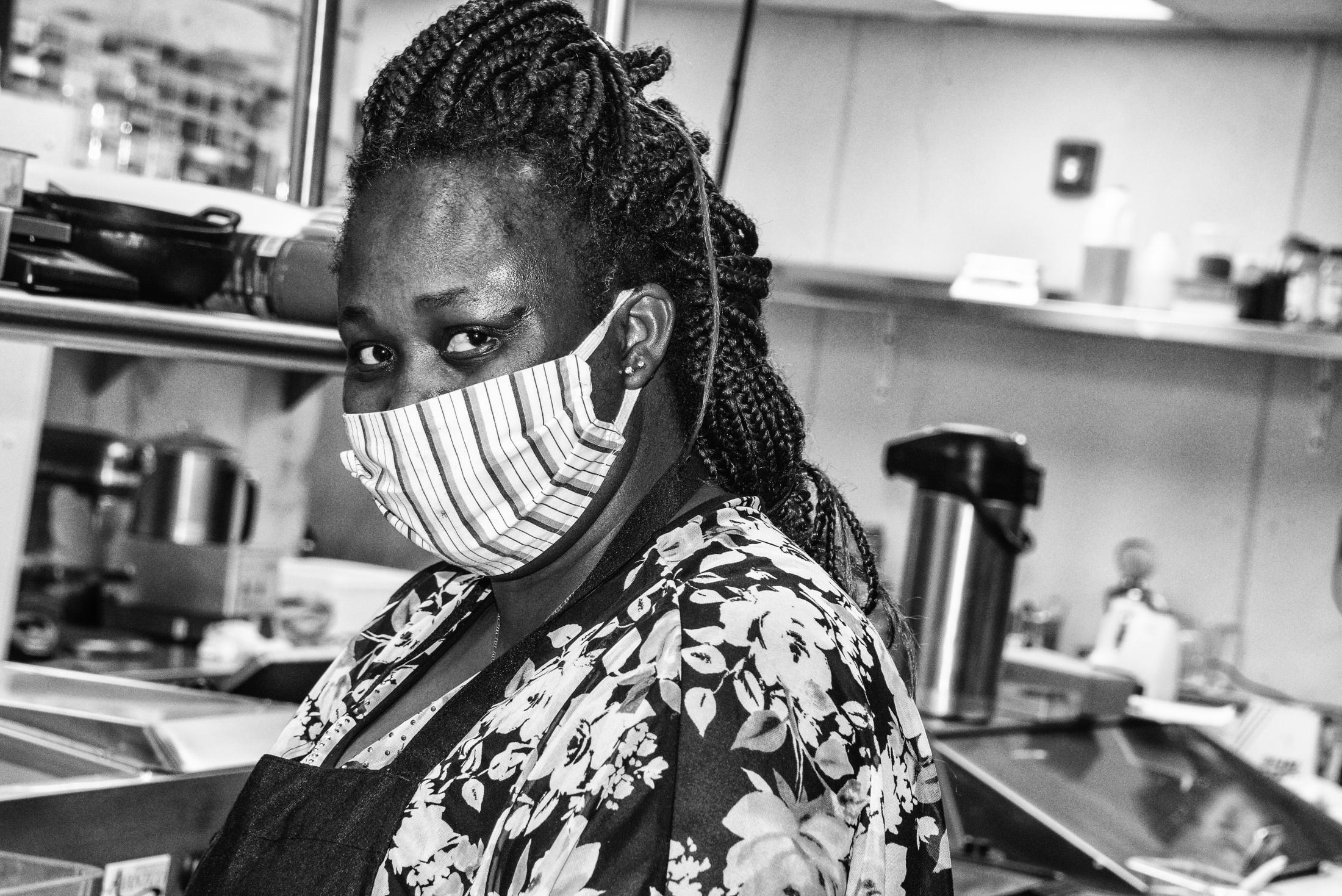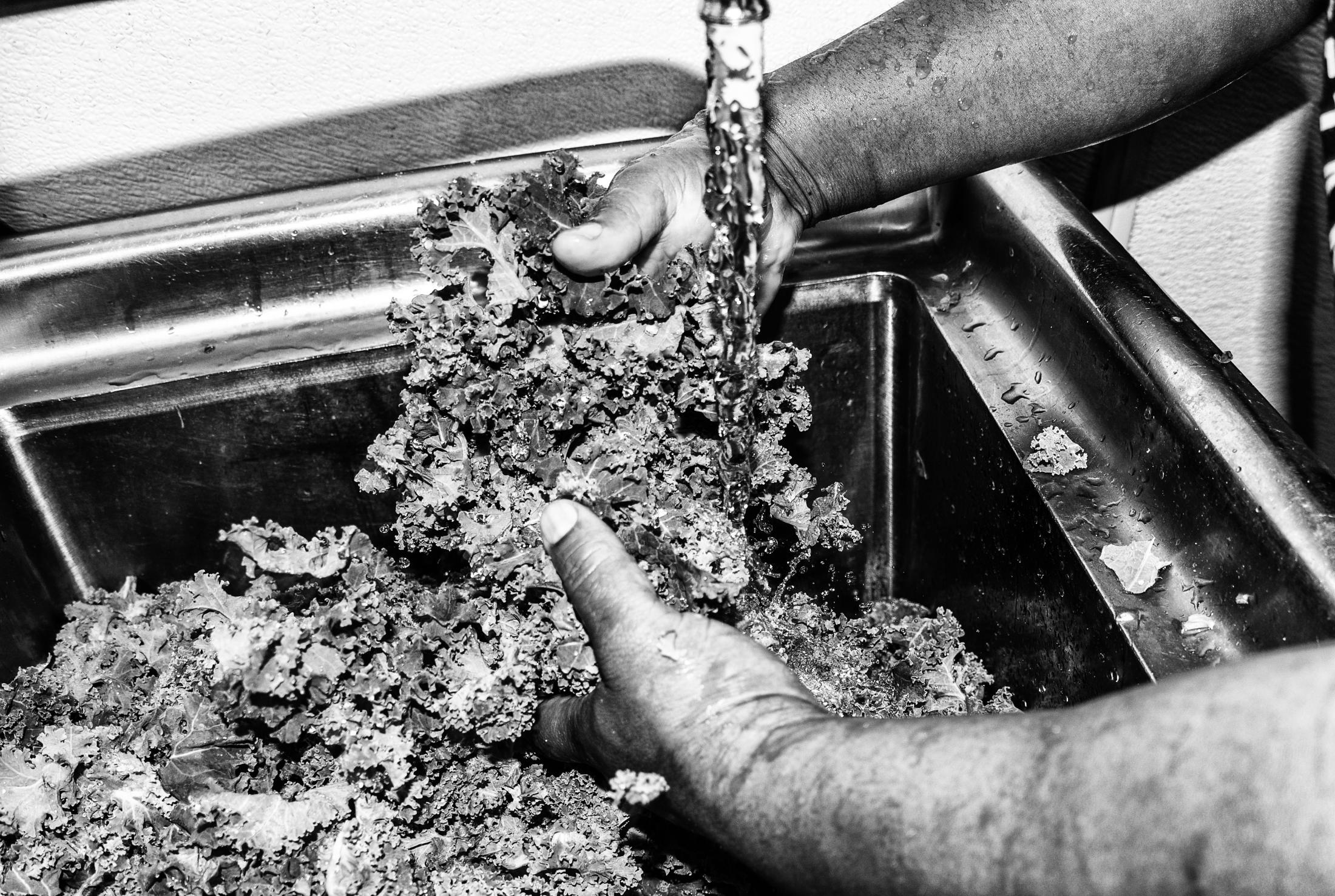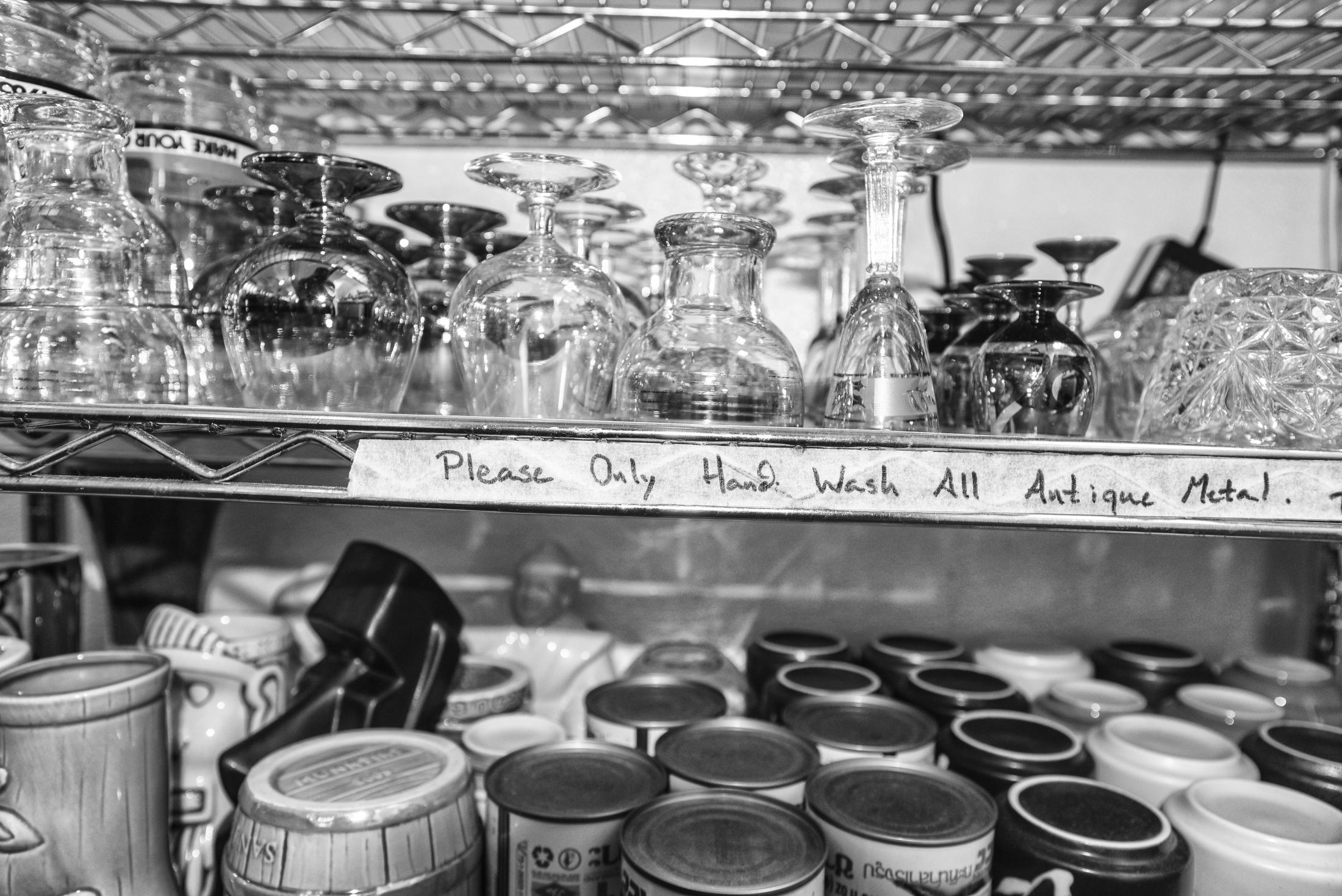 While flipping through the book—which Tydings describes as "pocket size, almost like an ordering pad"—local food lovers might recognize portraits of subjects such as Jinji Fraser of Pure Chocolate by Jinji, David and Tonya Thomas of H3irloom Food Group, or L. Drew Pumphrey of The Smoking Swine. But there also might be some names and faces that aren't familiar, which Giordano says is intentional. 
"We wanted to really stress that these recipes came from independent restaurants, home cooks, and chefs," he says, mentioning unsung heroes like chef Steven Allbright of The Franciscan Center, who shares his recipe for honey butternut squash soup. "Not restaurant groups, not conglomerates, not real fancy places. We really wanted to highlight the best of the city." 
Giordano and Mayhugh were also thoughtful about dietary lifestyles that aren't always represented in typical cookbooks. In addition to featuring recipes for dishes like pork dumplings, oyster stew, and a blackened rockfish reuben, they also made it a priority to highlight non-alcoholic cocktails and vegan dishes.
"The Land of Kush was top of my list with their vegan crab cake," Giordano says, adding that he doesn't mind if the choice upsets crab cake purists. "We didn't want to make this a classic 'Baltimore Hon' type of cookbook."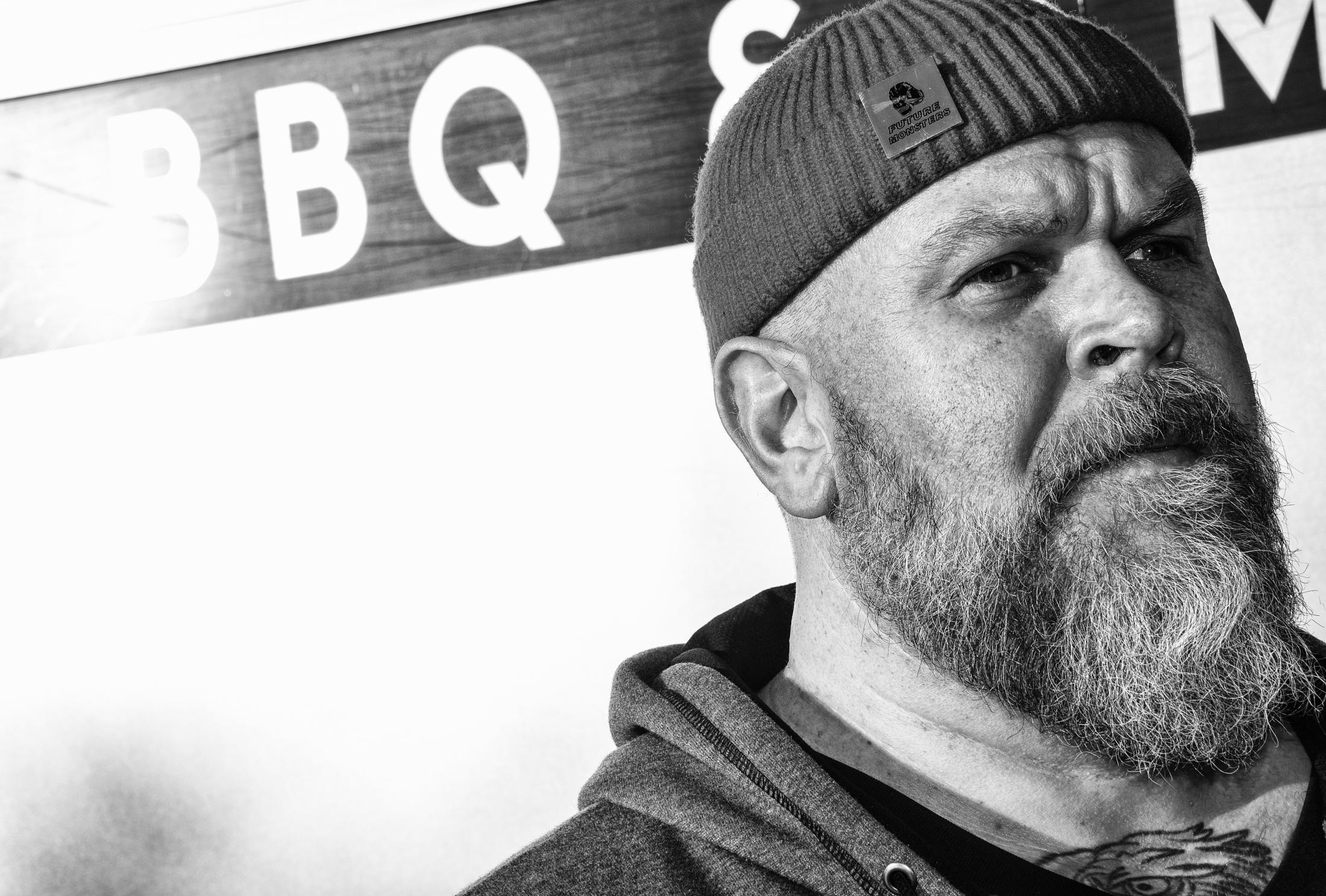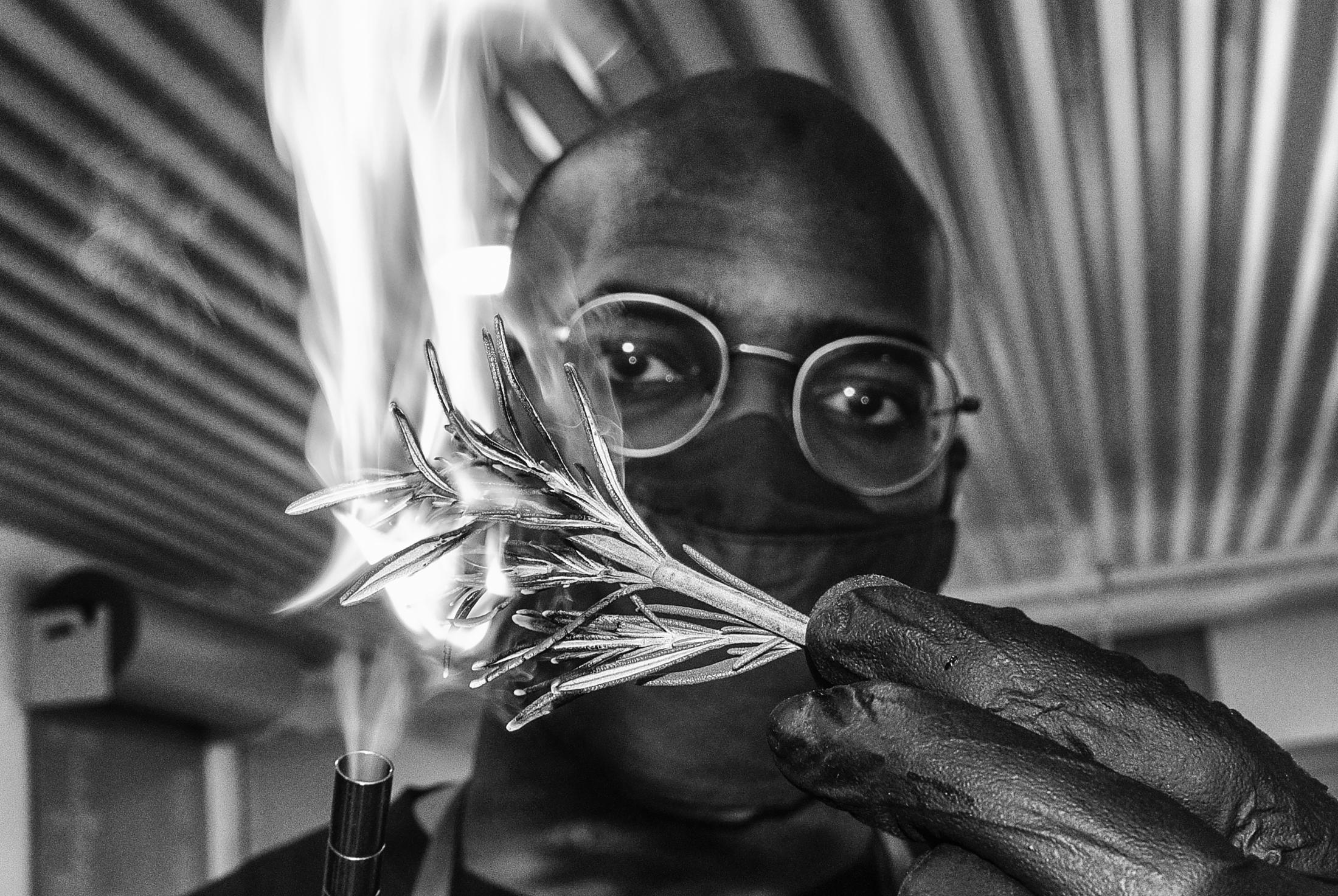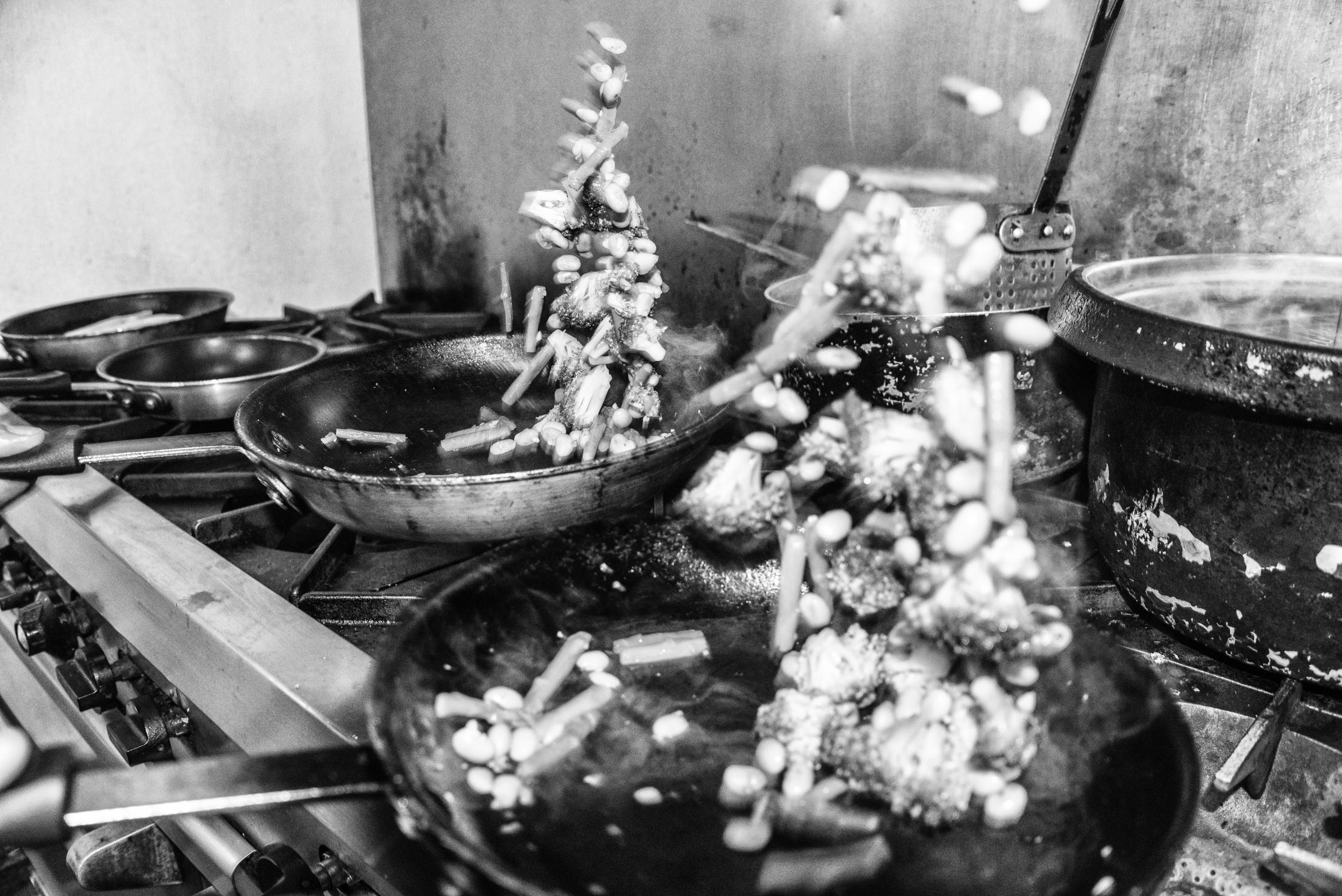 Back of House is now available for online purchase via Blurb, a self-publishing platform that allows all proceeds to directly benefit the Baltimore Restaurant Relief Fund. The fund, which was established last year by local restaurant publicist (and overall champion) Dave Seel, continues to support the industry by offering everything from financial assistance to medical and mental health services. 
Above all, the creators of the book hope that it brings the COVID challenges that restaurants are still facing—including wage issues and labor shortages—to the forefront.
"People need to understand that things in the industry have to change," Tydings says, "and the transition is not going to be easy for a lot of people. People who want to stay around are going to need support. That's support through money obviously, but also through the customer base understanding that these jobs are important parts of our community. We can't continue to treat people like it's just service."