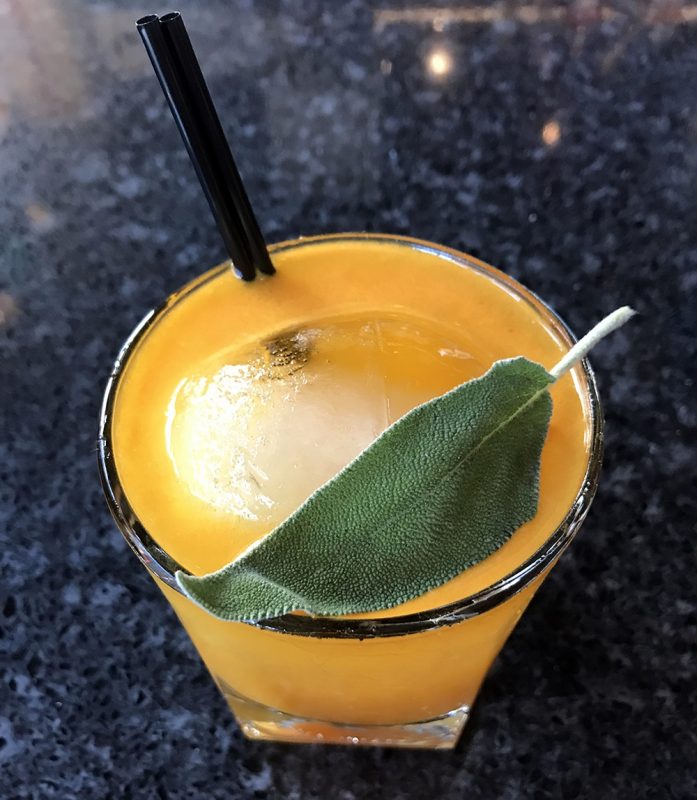 Spring is finally making its debut in Baltimore—with flowery buds blooming on trees and neighbors venturing out to sit on their stoops. With that also comes fresh area produce and the use of herbaceous and fruity local ingredients on cocktail menus around town.
"A lot of what we do with cocktails here is fun and quirky anyway," says Jake Lefenfeld, co-owner of Minnow in Riverside. "But spring is that great time to get locally sourced carrots and beautiful fruits like huckleberries."
Minnow's new spring cocktail menu, which launches on Monday, include drinks on the entire color spectrum including Through the Looking Glass, a gin martini with lychee pearls infused with a bright, naturally blue butterfly pea extract.
"We were lucky enough to work in the McCormick science lab to test what products we could infuse that would still hold up their forms," Lefenfeld says. "You've got to fail at eight different things before you get it to work. My goal was to use something natural to achieve a beautiful color."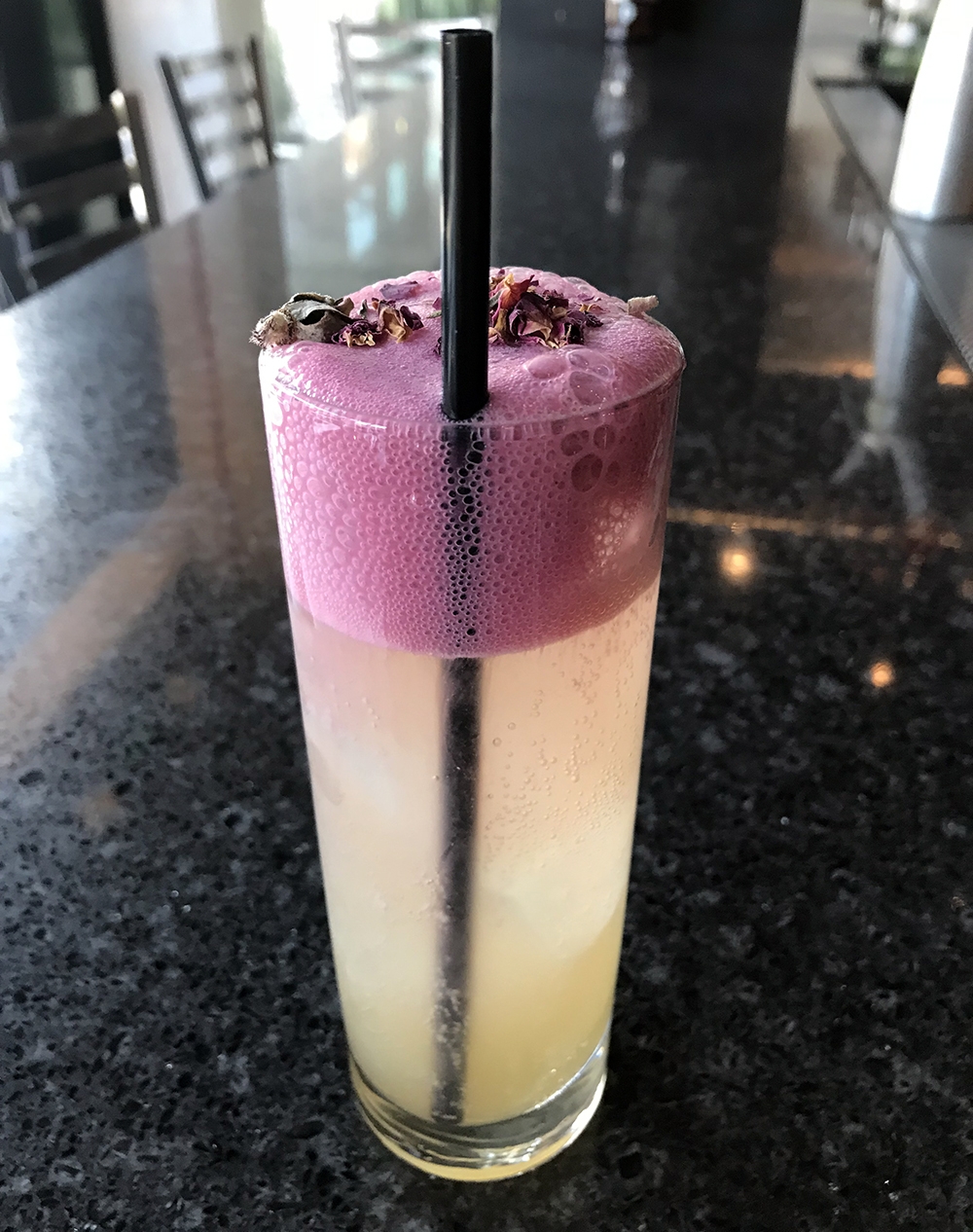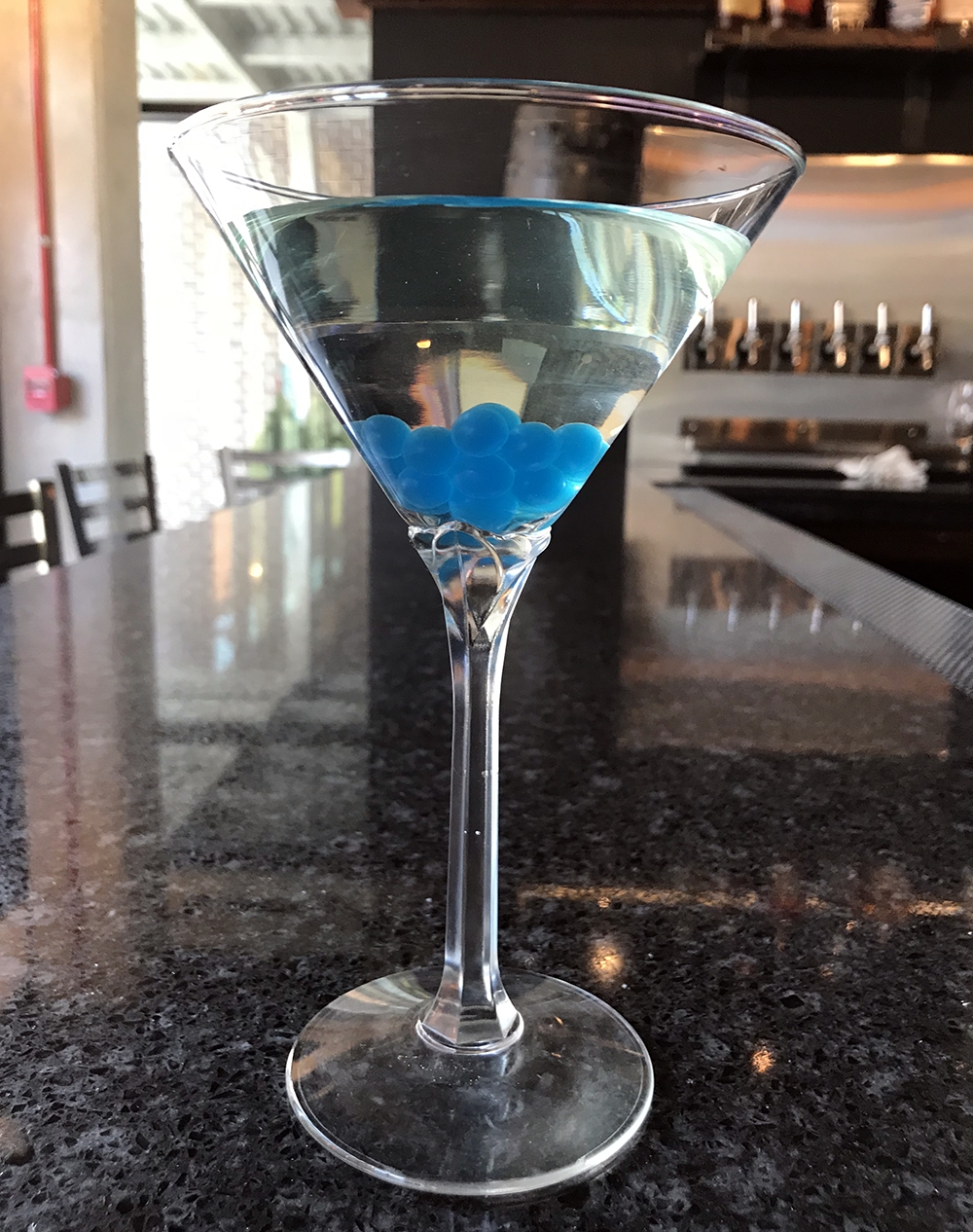 Cocktails with huckleberries and lychee pearls at Minnow.
Natural ingredients are also highlighted on the new, John Waters-inspired menu at R. Bar, which uses titles from the filmmakers' irreverent portfolio as inspiration.
"We're finally getting the fresh things that are locally produced," says R. Bar manager Amie Ward. "You're looking at more greenery and herbs; berries start to get on the radar. Any opportunity I have to sneak in carrot juice or snap peas into cocktails, I'll take it."
One way Ward's staff is sneaking in those vegetables in is through the Suspicious Scotty Barnhill (based off a character in Serial Mom), which uses Barr Hill Gin, Mastiha Greek Liqueur, carrot juice from R. House's Stall 11, and Shrub District Celery.
"At first, you wouldn't think all those ingredients would pair well together except if you were a health nut," Ward says. "But it's delicious! People say it's a great Bloody Mary substitute."
An ode to Female Trouble, the Trouble Maker cocktail also uses stall ingredients—in this case, matcha tea, from Ground & Griddled—to compliment the funky notes of Paranubes Oaxacan Rum, herbaceous honey-thyme flavor of Vecchio Amaro del Capo, and lemon.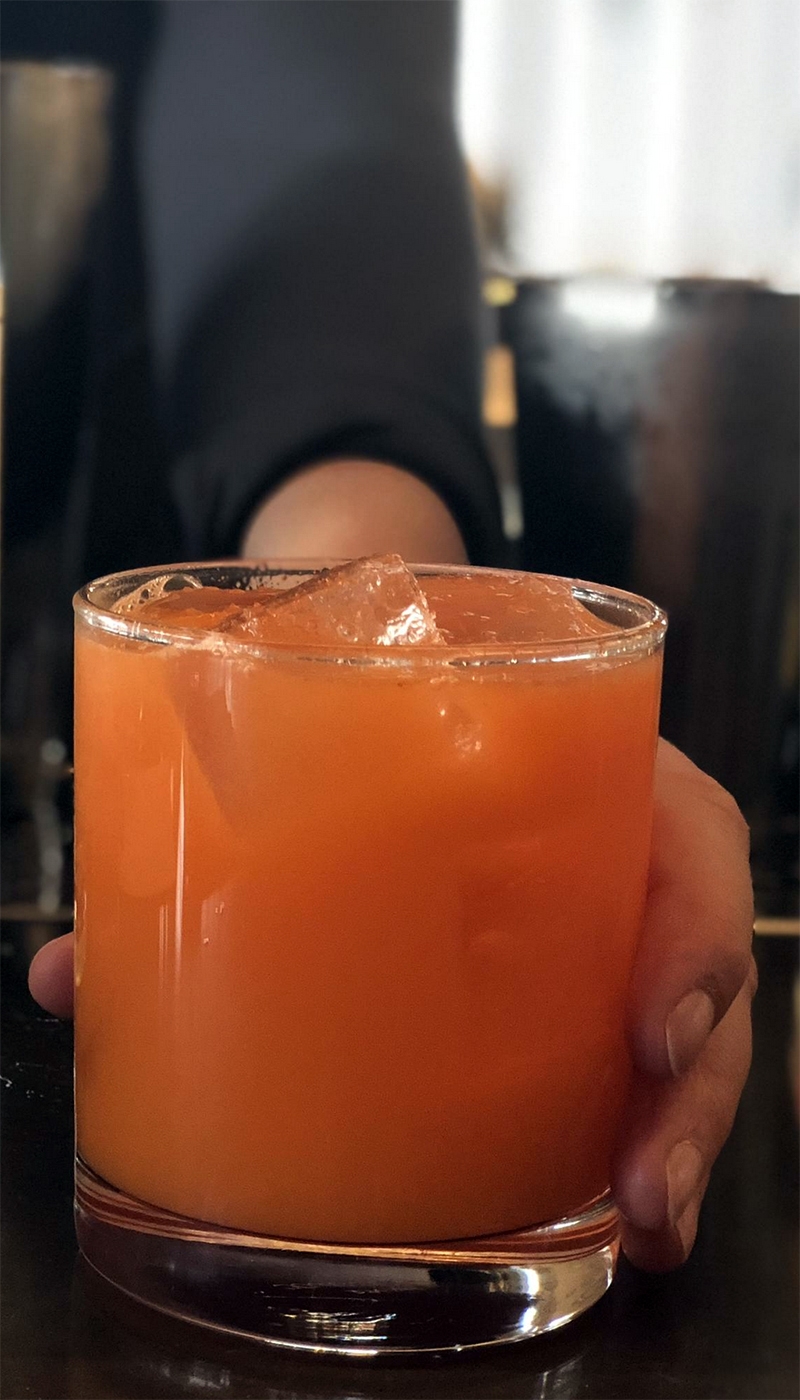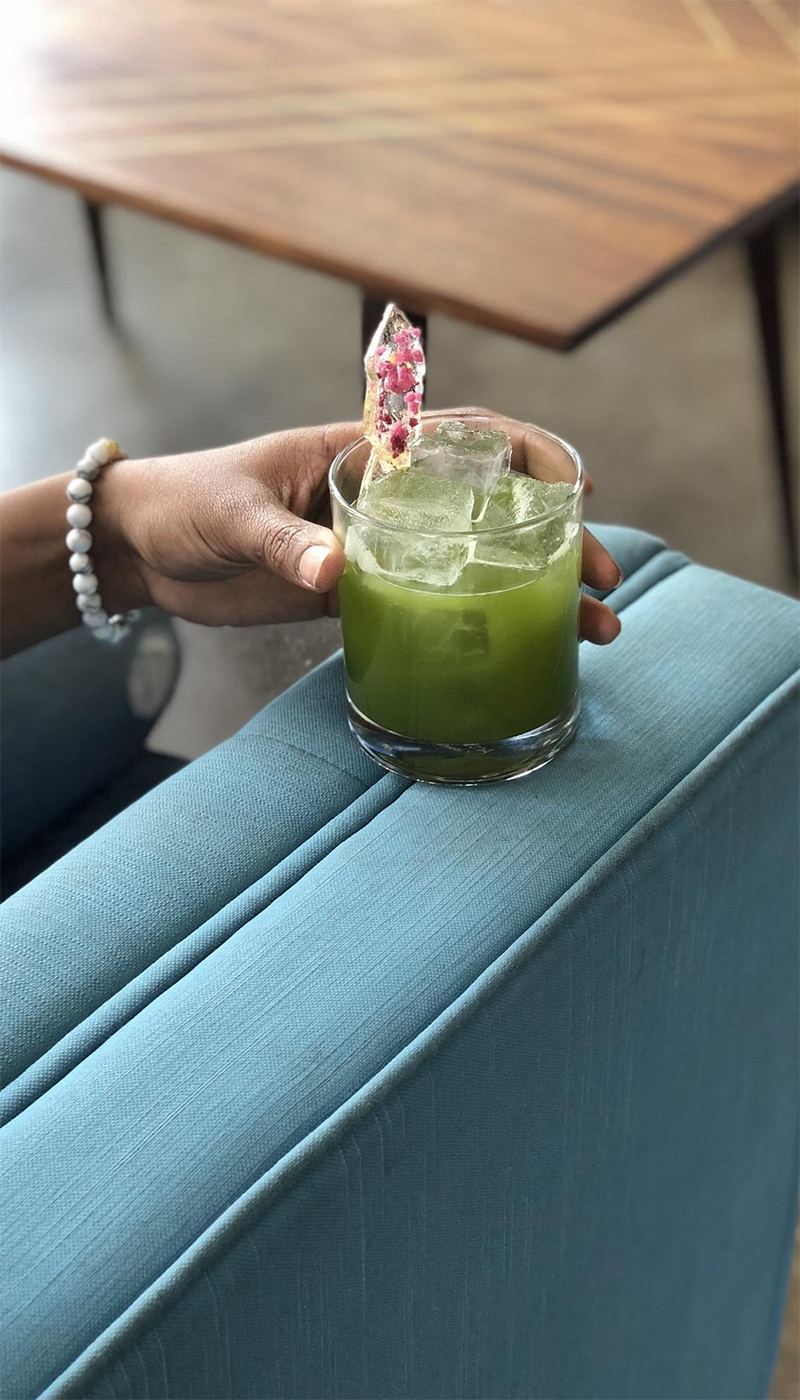 Carrot juice and matcha are ingredients in springtime cocktails at R. Bar.
Lefenfeld also didn't have to go far to find the base for Coach Bombay's Flying V, in which liquid from the duck confit dish at sister restaurant La Cuchara is added to room temperature cognac to create a salty counterpoint to chocolate-flavored mole bitters.
Taking more inspiration from La Cuchara, Lefenfeld uses huckleberries from the Pacific Northwest (the same region where his brother and chef, Ben, gets mushrooms imported) for another colorful, spring cocktail aptly named Mmm That Sounds Good. A mix of rye, dry curaçao, and lemon—topped with a violet-colored huckleberry espuma—is an addictive, easy sipper that is sure to be a popular spring addition.
"While we always try to be fun and playful, we also make sure these drinks are affordable, functional, and can be made quickly," Lefenfeld says. "Visuals are important, but it's those things are what keep people coming back."