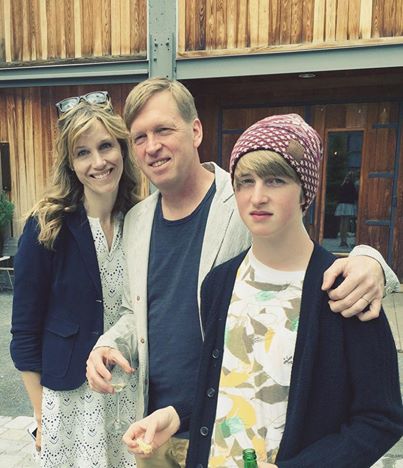 Woodberry Kitchen Facebook
This wasn't the year for Baltimore chefs Cindy Wolf of Charleston and Spike Gjerde of Woodberry Kitchen. The James Beard Foundation Award for Best Chef: Mid-Atlantic went to Vikram Sunderam of Rasika in D.C.
Wolf and Gjerde, pictured with his family before leaving for the awards, have been finalists before. They were among five chefs selected for this year's regional title. It's disappointing for the chefs and the city, but here's hoping for next year.
As Spike told me in February, when he was selected as a semifinalist, "It's fun to be on the list."
The annual James Beard Awards gala was held tonight at the Lincoln Center in New York City. The ceremony was live streamed, starting around 6:25 p.m., with Ted Allen as master of ceremonies and Mario Batali as gala chef chair.