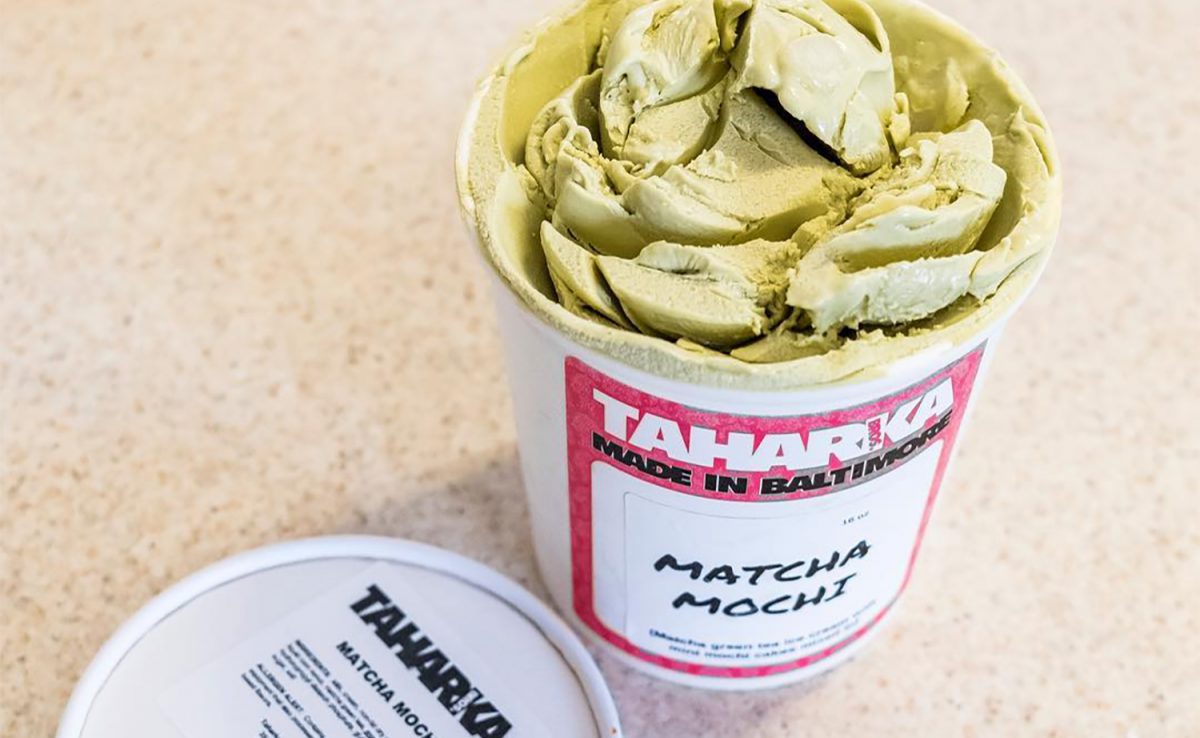 Taharka Bros. Ice Cream
OPEN
Taharka Bros. Ice Cream: Tonight, the team from this homegrown sweet shop will celebrate the grand opening of their new R. House location with a lineup of guest scoopers—including 92Q radio personality Pork Chop, rapper and "Secretary of Shade" commentator DDm, and our own New York Times best-selling author D. Watkins. Taharka, which also operates a stall at Broadway Market in Fells Point, will take over the Remington food hall space that formerly housed Little Baby's Ice Cream, which closed all of its shops last month. "We could not be more excited about this new location, especially given that we make the ice cream at our factory in Hampden so close by," founder Sean Smeeton said in a statement. "R. House offers a unique venue and a chance for us to host events that help promote a positive image for Baltimore."
Though Taharka has become known for its scrumptious scoops (Honey Graham, Key Lime Pie, and Coffee Oreo are among its standout flavors), the local business is equally celebrated for its socially conscious philosophy. Since rolling out its hot pink "Change Maker Mobile" in 2015, Taharka has used its ice cream as a vehicle for change—employing Baltimore City youth, hosting events to raise awareness for social justice issues, and creating innovative flavors that pay homage to community leaders.
Sizka: The old firehouse at the intersection of O'Donnell Street and South Linwood Avenue in Canton has a whole new look. The property that was most recently Firehouse Coffee Co. has transformed into this new Japanese fusion restaurant. Now in soft-opening mode, the refreshed space features a black-and-white aesthetic, wooden floors, and a long sushi bar. The menu—from team behind Niwana Restaurant in Charles Village—offers tons of colorful sushi rolls, omakase (chef's choice) meals, and entrees including salmon teriyaki and barbecue-marinated short ribs.
NEWS
Acropolis Restaurant: Dinner service on Christmas Eve will be the last to savor the stuffed grape leaves, whole branzino, and lamb souvlaki platters at this 33-year-old Greektown staple. Owner George Avgerinos—who inherited the business from his father, the late Dimitrios "Jimmy" Avgerinos—announced last week that the family had sold the restaurant and would be closing for good after the holiday. "This type of business becomes your life," he wrote in a message posted to Facebook. "And Acropolis and all of you have been such a huge part of ours. We take this step, not to lose a legacy, but to continue it with our loved ones and families." In keeping with that sentiment, Averinos added that the family is continuing its catering services and he hinted at a possible new location in the future. (Read more about the family business in our upcoming February issue.)
EPICUREAN EVENTS
12/19: Christmas in Mexico
Don't be surprised if you see a line snaked around the block at The Charmery's flagship location in Hampden tonight. Master creamer David Alima has once again collaborated with his pal Carlos Raba of Clavel to serve festive fried ice cream to the masses. This year's treat, "Adornos Navideños," will top fried scoops of The Charmery's Pure Vanilla flavor with raspberry sauce and a leche drizzle to resemble an edible ornament. A portion of all the evening's proceeds will be donated to Guardian Baltimore—Raba's yet-to-open jiu-jitsu youth center in Remington.
12/23: Navidad en Baltimore
In yet another holiday-themed collaboration, the teams from Fells Point favorites Ekiben and Cocina Luchadoras are coming together to host this epic pop-up next week. Swing by Ekiben on your lunch break to start the holiday feast early with Chinese red-braised short rib tamales, soups, and other Chinese-Mexican fusion fare—which, judging by previous collabs, we can only expect will sell out quickly.