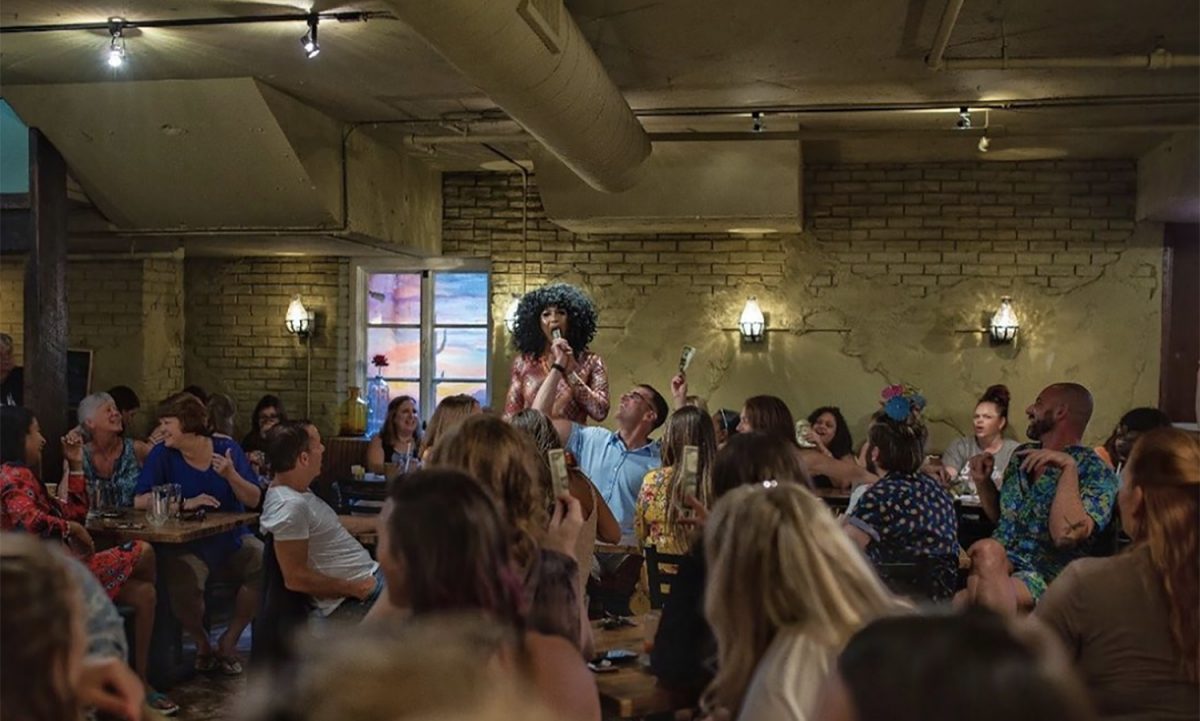 @fellspointdistrict via Instagram
Editor's Note: The Points South drag brunch has found a new home. Starting this Sunday, November 10, the event will be held at Bookmakers Cocktail Club in Federal Hill. Check out the event's Facebook page for more info.
Last Friday, Points South Latin Kitchen in Fells Point was abruptly shut down by its landlords. Though official details behind the closure are still unknown, it left one of Baltimore's most popular and celebrated drag brunches without a home.
Drag queen Brooklyn Heights, the host and impresario of the brunch, now finds herself in the unfortunate position of having to find a new venue for the recurring Sunday event, which is sold out through November.
Guests who purchased tickets for last Sunday's brunch received direct notification from Brooklyn that the event was cancelled, as well as a refund. But Brooklyn is determined that this weekend's show will go on.
"We have the reservations," she says. "We have the people. We just need to find the venue."
A few places have reached out and offered up their space, including The Hard Rock Cafe and Power Plant Live. Right now, Brooklyn is weighing her options.
"I don't want to jump from here to here," she says. "It's not a good look. It'll just confuse patrons."
For now, she says that those with brunch reservations should stand by until further notice.
"We've been doing this every Sunday for four years," sighs Brooklyn, who admits it's been a "rough" few days. "I just want people to know that we're doing everything we can to find a new home."
Points South opened in the former home of Anastasia on Thames Street in March 2016. It quickly became known for its Latin American fare and accompanying margaritas and sangria, and debuted its weekly drag brunches soon after.
As Points South co-owner and managing partner Bryson Keens—whom Brooklyn said is like a "father" to the drag queens—sadly told Brooklyn: "It's not the end [of the brunch]. It's just the end of an era."