Review: Woodberry Kitchen Returns as a Tiny Tavern That Still Celebrates Maryland Growers
The new iteration has its own charms, enchanting in a quieter way that honors the original.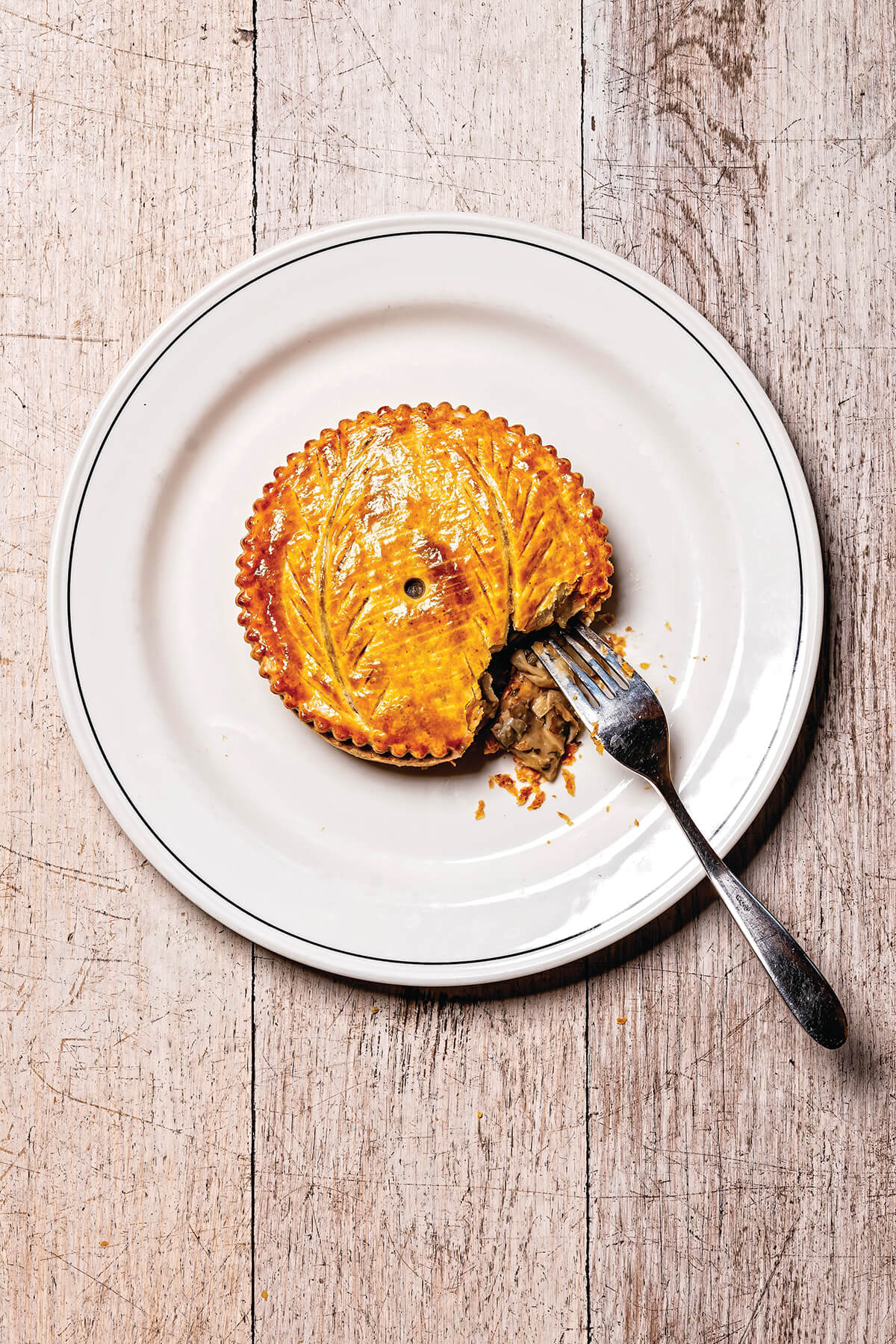 When Woodberry Kitchen served its last meal on March 15, 2020, after a nearly 12-year run, owner-chef Spike Gjerde was forced to accept that the hallowed farm-to-table restaurant would never be the same again.
With its army of staff (nine cooks and chefs on the line), wildly innovative use of ingredients, and daily menu, the lightening-in-a-bottle Clipper Mill restaurant, which sourced every ingredient within the confines of the Chesapeake Bay region, was simply not sustainable anymore in the post-COVID era. In the ensuing two-and-a-half years, Gjerde used the space to run a vast virtual marketplace and CSA. The restaurant remained open for outdoor seating only, but the dining room never reopened, except for a brief period as a limited-service pub.
Last December, when the restaurant opened again as Woodberry Tavern, local foodies rejoiced. After all, this had been the place to take out-of-town friends if you wanted to show off Charm City's culinary scene. In many ways, the restaurant was synonymous with the city. But things have changed.
In its new iteration, Woodberry Tavern is a micro-sized restaurant set in the space adjacent to the former main dining room that was often used for events and overflow. Now, the main dining room has been transformed into an event space. Reservations for the tavern are released a month in advance and go fast, so scoring a seat here feels like winning the lottery.
On a weeknight in January—our first return to the space in years—it was something of a shock to see Gjerde standing on the top rung of a ladder in the events area as he attempted to affix a balloon drop net to the soaring ceiling. (Wasn't there a handyman in the house?) But it was also an apt metaphor for the hard-working chef who has reached great culinary heights as the first—and only—person in Maryland to win a James Beard Award for Best Chef Mid-Atlantic and whose messianic zeal for local sourcing has spawned dozens of imitators.
Happily, the essence of what made Woodberry Baltimore's standard bearer of farm-to-table cuisine is alive and well here. But one thing it's not, says Gjerde, is Woodberry Kitchen. In fact, in some ways, the new restaurant's biggest competition is its former self.
"It's amplified by the fact that we are still calling ourselves Woodberry Kitchen," says Gjerde of the umbrella name for the organization. "I would never do that again. Next time I'd call the restaurant, 'This Is Not Woodberry Kitchen,'" he says, half-jokingly. "That's what we are suffering from most—it's the comparison—the prices, the experience. People say, 'I miss the oven, I miss the flatbread,' but that's a highly idealized version of Woodberry. People forget the wait at the door or the fact that sometimes you couldn't hear yourself think from the noise."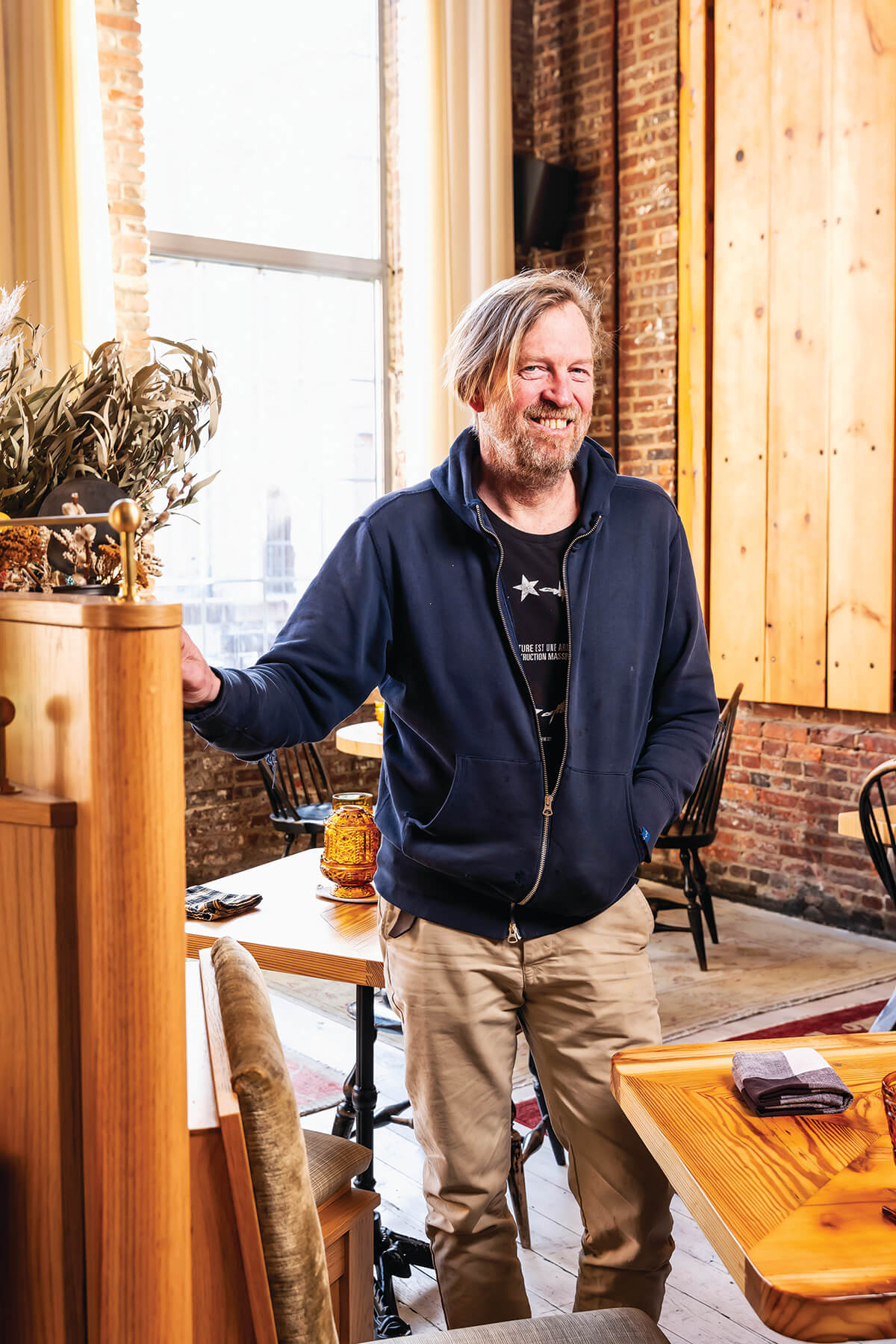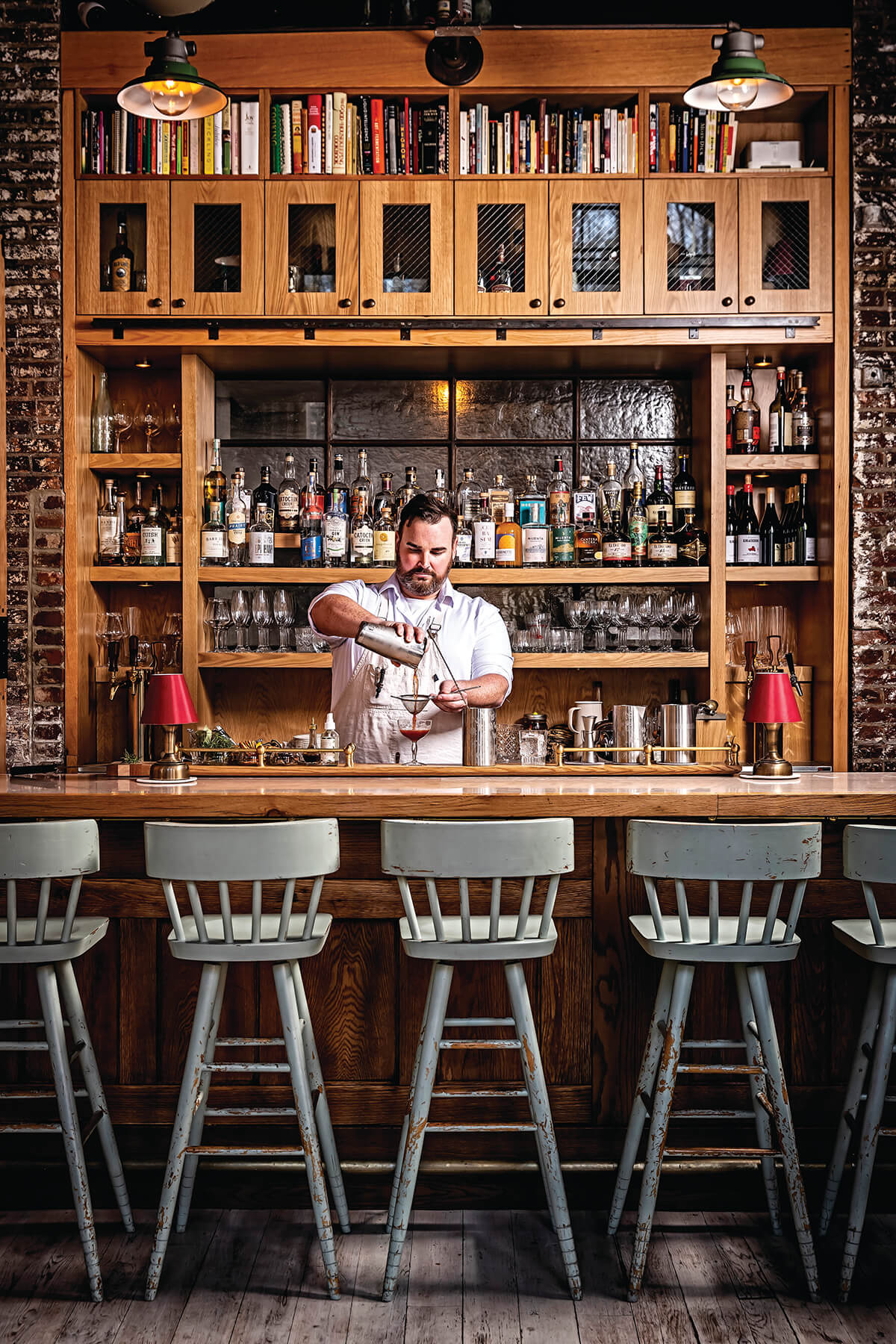 With its exposed-brick walls, cathedral ceiling, locally crafted wooden banquettes, and rustic barn-chic feel, the tavern exudes the same farm-to-charm vibe as the original establishment. And the menu mission, while scaled back, is still pure of purpose, strictly adhering to the boundaries of our Bay, while Gjerde continues to focus on supporting regional farmers and food producers in his sourcing. Despite its diminutive size—just 28 seats including the bar—it's still plenty ambitious, thanks to Gjerde and executive chef Steven Kenny, his former longtime sous chef at Woodberry Kitchen.
Woodberry calls itself a "tavern," but it's more akin to a place like New York City's famed Gramercy Tavern than a place for a burger and a beer. (Though the team did recently add its burger—previously an exclusively late-night offer—to its regular dinner menu.) Gjerde's vision was to create a refuge.
"A tavern implies a way station," he says, "a place for a traveler where you can find comfort and nourishment and conviviality."
Know before you go that your travels here, like many restaurants post-pandemic, will not come cheap. The restaurant has added a 23-percent surcharge for service that goes to the back of the house, as Gjerde feels strongly that this was "an overdue and necessary" measure and a more equitable way of compensating his entire team. Even without the tacked-on tip, however, the prices are high (between $27 for the tofu dish and $67 for the rib-eye).
That said, there is a lovely walnut "tavern board" (made by former Woodberry Kitchen cook-turned-woodworker Greg Magliacane) that's a total delight—and it's gratis. This gift from the kitchen "helps set the tone," says Gjerde, and serves as a sort of microcosm for the menu mission. The offerings change, but always include some enticing array of dip (an addictive smoked trout on our visits), crackers, cheese, micro-vegetables, and maybe a few slices of cured meat.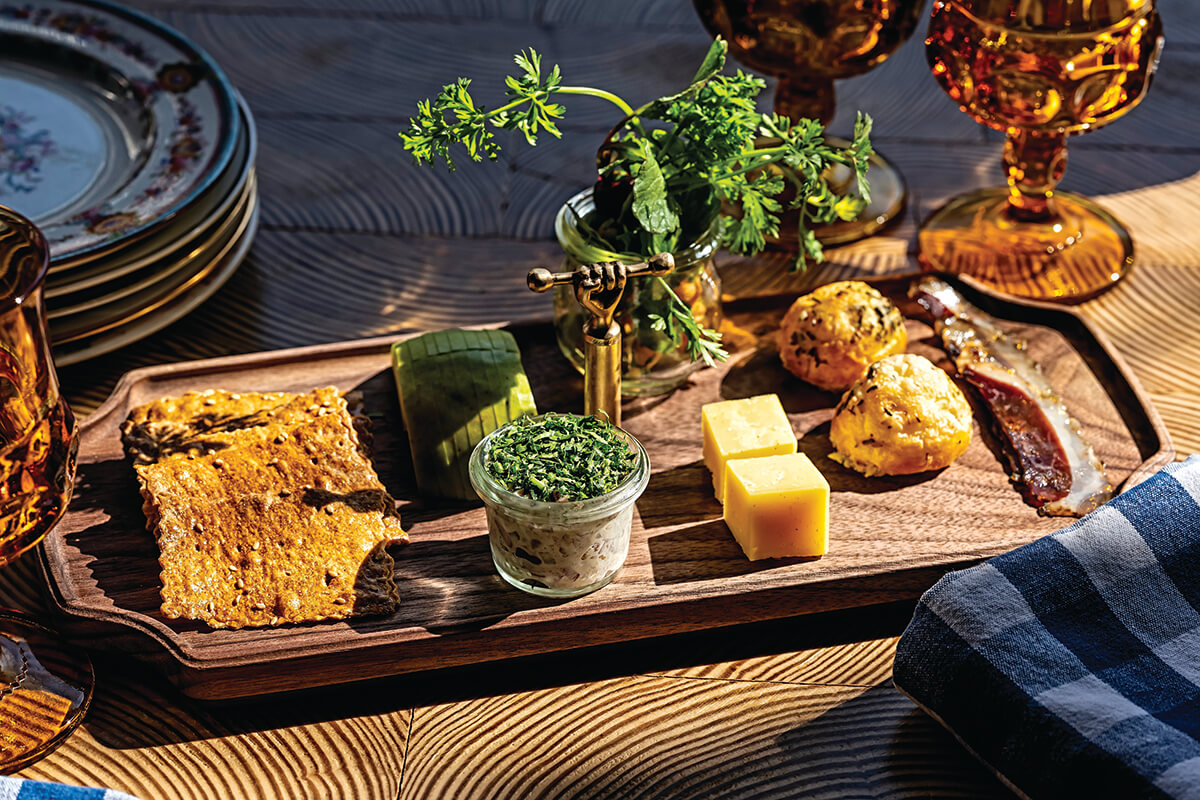 In addition to the board, you might consider sharing an opulent shareable appetizer of oysters presented three ways (raw, roasted, and fried), a wheel of FireFly Farms cheese with chestnuts and pears, or perhaps a soup or a salad, before moving to an entree. Unlike Woodberry Kitchen, where there were shareable flatbreads and such, this menu is more structured.
Across several visits, we ordered almost everything—and didn't have a bad bite. Our favorite appetizer, the simple green salad, was a joy to behold—a lovely tower of tender leaves and herbs dressed just-so with turmeric-tinged Keepwell vinaigrette. With greens this good, the salad needed no other adornment. We were equally delighted by the vegetarian Savory Pie, a soothing pastry purse packed with an assortment of mushrooms inside an ethereal crust. (There's also a version with oysters.)
The fried chicken (a battered breast, as well as a leg and thigh that have been cooked down to make a succulent stew) and ricotta dumplings dish was the very definition of comfort food on a winter's night. There's also a delicious and cleverly named Rye-aged Rib-eye Au Poivre. It was a generous hunk of meat, full of buttery and beefy flavor and a hint of whiskey notes thanks to aging in Rittenhouse Rye for a month. A scattering of mushrooms across the top deepened its earthiness.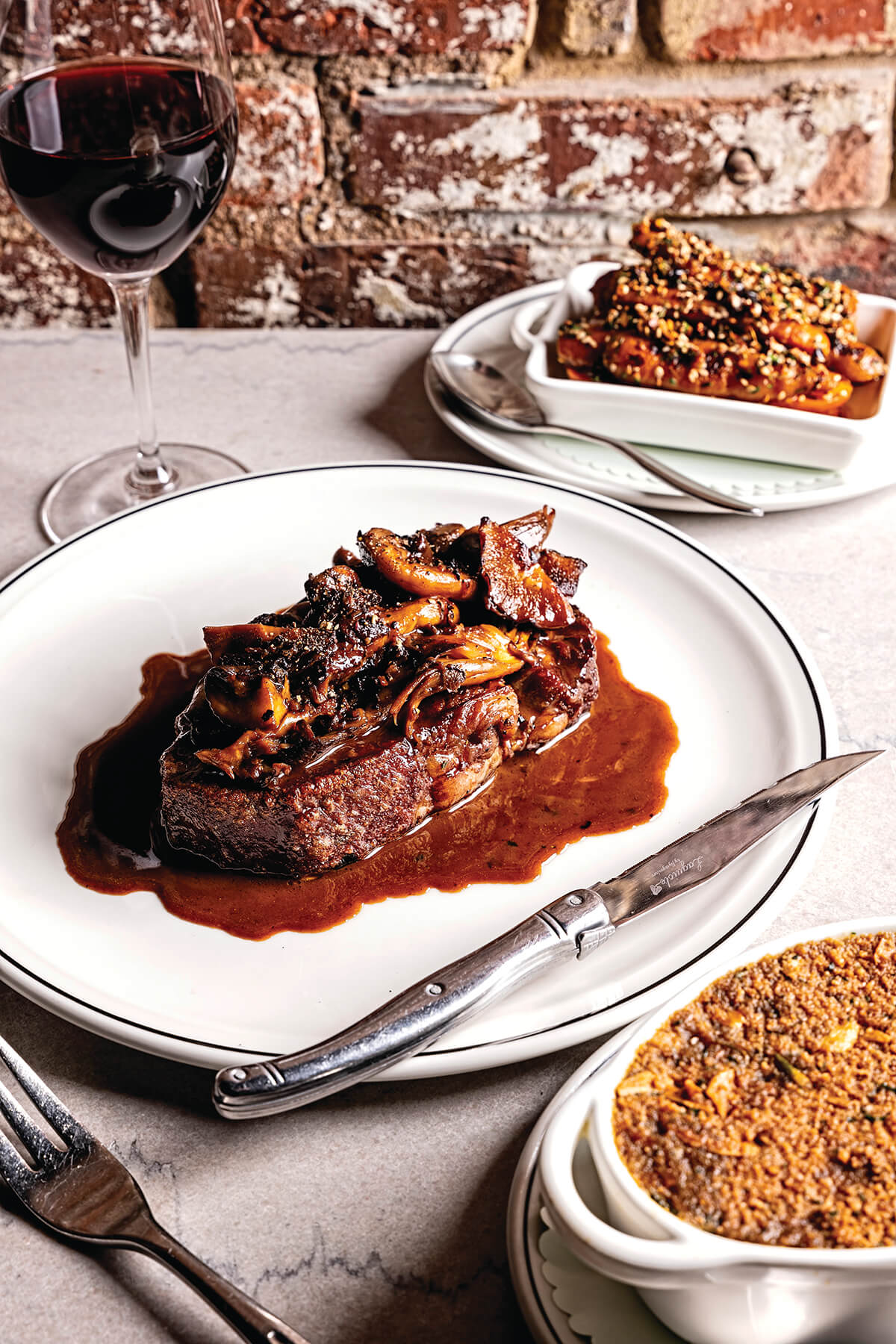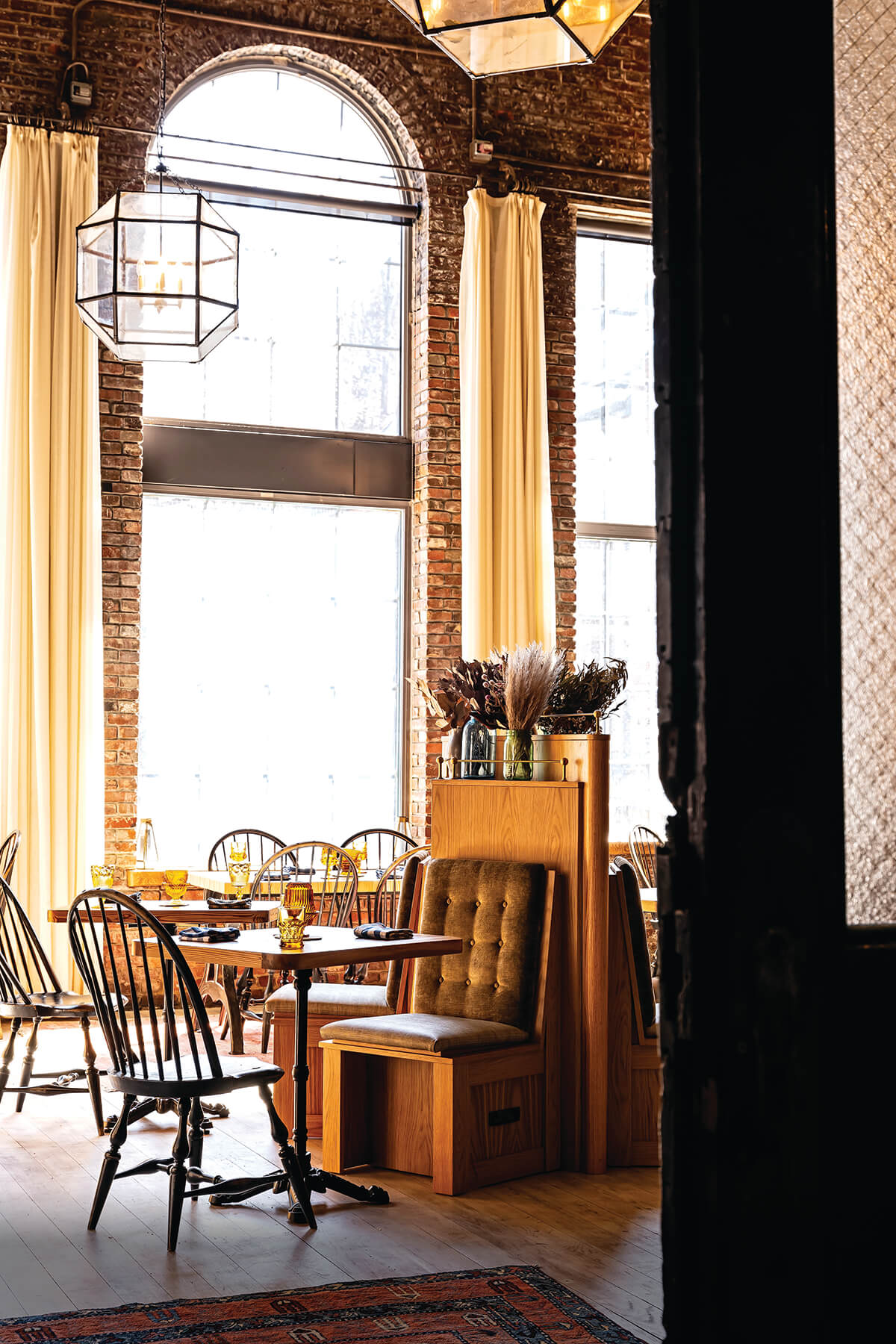 The entrees come a la carte, so you might want to round out your meal with a side of whatever is coming from the vegetable patch in any given month. On our visits, it was spicy carrots and cheesy greens (an au gratin blend of wilted greens including spinach, kale, and turnip tops).
Desserts are thoughtful, too, and offer an ode to vintage Maryland recipes, including a lofty, multi-layered Lady Baltimore Cake and schmierkase—a dessert brought to Baltimore in the 19th century by German immigrants, like cheesecake, though slightly less sweet—this version spiced by cardamom and brightened by poached pears.
While I'll likely pine for Woodberry Kitchen for years to come, Woodberry Tavern has its own charms, enchanting in a quieter way that honors the original. Despite the transformation of the space, one thing has stayed the same: The cerebral chef is still a starry-eyed dreamer who aims high, no matter the challenge.

WOODBERRY TAVERN 2010 Clipper Park Rd. HOURS: Wed.-Sun. 5:30-9:30 p.m. PRICES: Appetizers: $15-39; entrees: $27-67; desserts: $15. AMBIANCE: Rustic elegance.