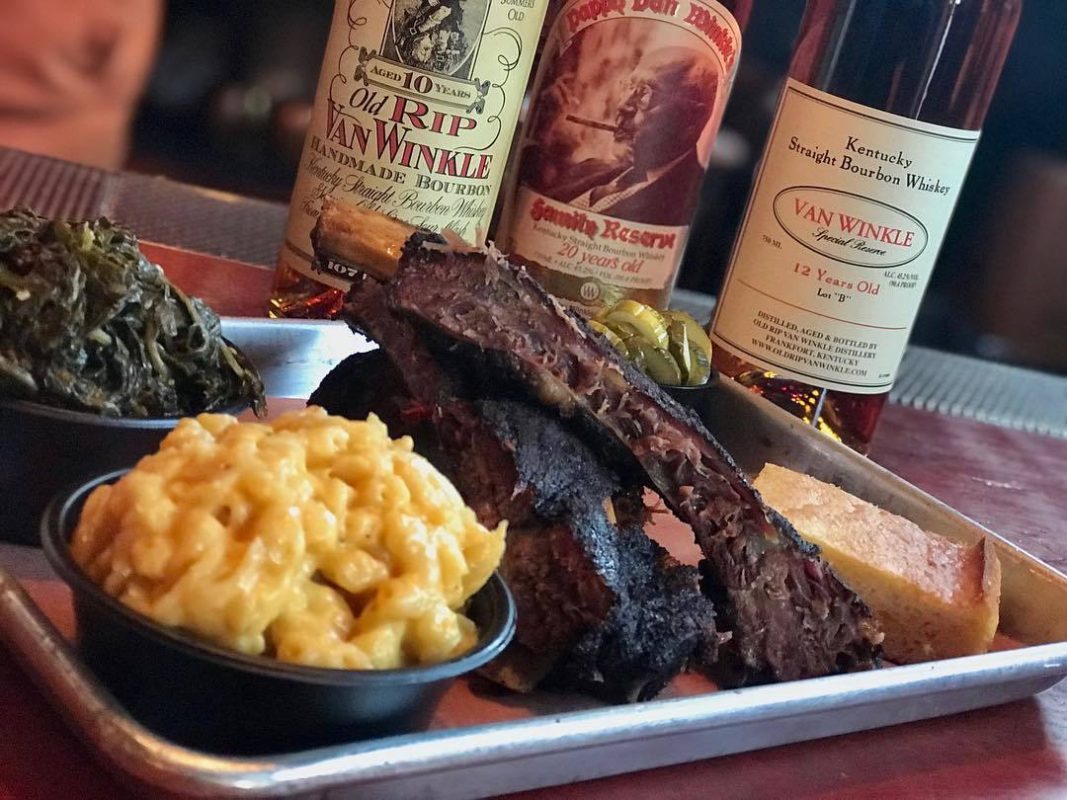 Blue Pit BBQ
Dining devotee Chris Brown wants to get revenue flowing to save local restaurants as they struggle to stay afloat during the COVID crisis.
Inspired by the digital sales hub SavePhillyEats in Philadelphia, Brown—president of Rosedale's Geiger Pump and Equipment—launched SaveCharmCityEats in Baltimore this week to help hard-hit restaurants recover.
Restaurants, bars, breweries, and grocers can opt in to SaveCharmCityEats.com by offering special experiences, deals, and incentives that customers can redeem after the pandemic subsides.
For the restaurant owners, this means an immediate infusion of capital, with 100 percent of the proceeds going directly to their spots and no hidden fees for the businesses or customers. For the patrons, it means something to look forward to once restaurants reopen and chefs are able to get back to work.
"There are so many great places here in Baltimore, the idea is to reconnect with that joy," says Brown. "As a consumer, it's fun to look at these offers. The other side of that coin is that the restaurants and chefs feel the joy that there are people who want their stuff. This is a way to give restaurants some vehicle, some hope so that when we do come back out the other side that little place down the street is open and we can get a great kabob, a great steak, or a great cocktail."
Experiences (many one-of-a-kind) and incentives include a private Champagne brunch with Chef Cindy Wolf at Charleston, a cooking class with Cosima's creative director Donna Crivello, a tempura omakase experience at Ekiben, a private whiskey tasting and barbecue dinner at Blue Pit BBQ, and an at-home experience with La Cuchara's Ben Lefenfeld, who will prepare a seasonal, three-course meal.
The website, up and running for less than a day, currently has some 30 restaurants participating—from Tagliata in Harbor East to Le Comptoir du Vin in Station North. New spots will continue to join in the weeks to come.
"We are trying to be all-inclusive," Brown says, "and give as much exposure to the little guys as the big ones."
For his part, Brown says, "I have no financial interest. I'm not in the restaurant business. I'm not in marketing—I'm a mechanical engineer. I don't want to come out the other side of this with a PR business. It has nothing to do with me other than wanting to help."
As someone who loves dining out, Brown sees supporting our local restaurants as "culturally required."
"We have a very unique food story to tell from South Baltimore to Highlandtown, Canton and Harbor East, Remington and Hampden," he says. "And like many cities, but particularly in Baltimore, it's a story that's told really well from the small neighborhood spots to the big spots. What we are really hoping is that people value that as part of the culture just as you would value the Ravens or the Orioles or the BSO. It's part of what makes living here so great."
Save the Eats is being replicated in other cities, and also launches this week in Washington, D.C. Similar campaigns in New York City, Chicago, and Los Angeles will go live in the weeks to come.