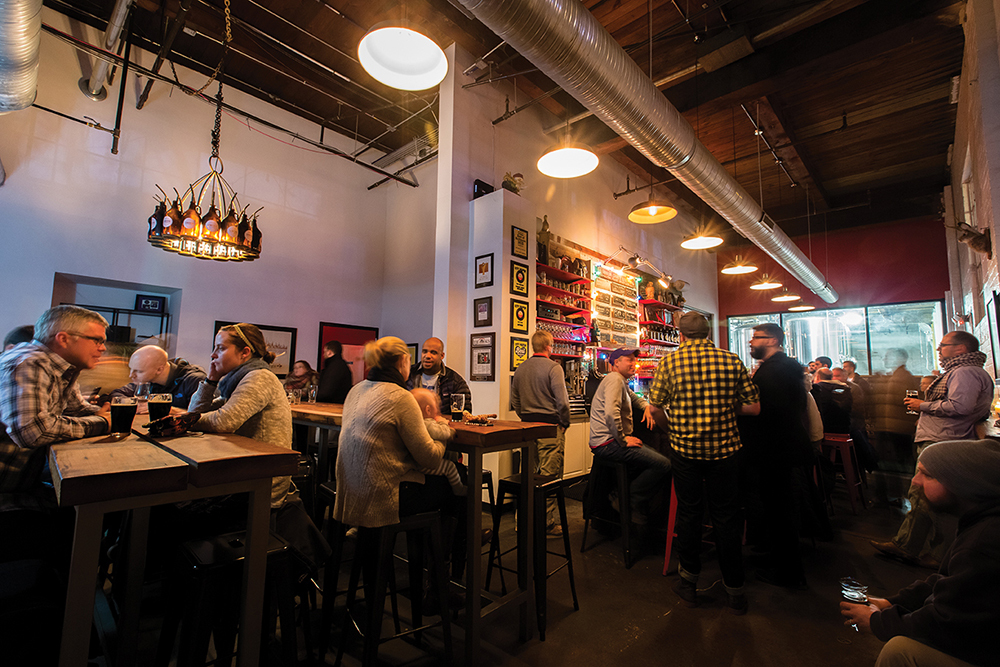 Justin Tsucalas
When Union Craft Brewing landed on the scene nearly five years ago, its founders had two main goals: make great beer and create a community.
With lines curving around its facility for taproom events, signature cans of Duckpin being cracked at seemingly every festival, and the Union logo becoming a ubiquitous Baltimore symbol, the brewery clearly accomplished its mission. And now, more than 10 million beers and 30,000 barrels later, it's ready for a new beginning.
Union Craft is relocating its brewery and taproom to a nearby facility at 1700 W. 41st Street with buildout beginning in July. Comprising a total of 138,000 square feet, the space will allow triple the brewing capacity, a 7,500-square-foot taproom and event space, and a new makerspace and marketplace called Union Collective.
"It feels like we're starting the whole thing over again in many ways," says Jon Zerivitz, who co-founded Union with Kevin Blodger and Adam Benesch. "Though it is sad to leave where we started, we have grown so it's becoming more stifling to be in a small space with limitations. We're excited to take those shackles off."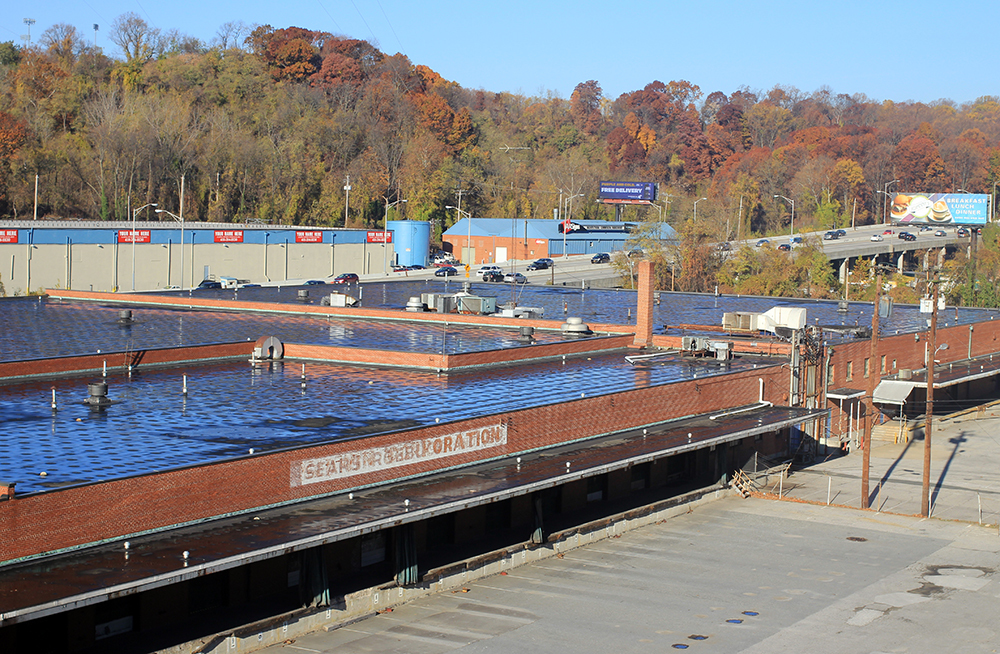 The new site—formerly a Sears Roebuck warehouse and Hedwin manufacturer—allows for an initial production capacity of 30,000 barrels expandable to over 70,000 barrels if needed. Brewers will be moving from a 20-barrel to a 60-barrel system and will also expand the quality control lab. Finding a facility this size while staying in the neighborhood was one of the biggest challenges.
"Our priority has always been to be within a residential area of the city," Zerivitz says. "Now that we needed a lot more space, it's been extra difficult. We are just incredibly thankful and relieved that we found our permanent home in the area where it all started."
But one of the most innovative aspects of the brewery's new 41st Street location is the founding of Union Collective—an 87,000-square-foot space adjacent to the brewery that will be home to eight additional makers, nonprofits, and small businesses who will produce and sell their products on site. 
The project is being executed in partnership with Seawall Development, the firm behind Remington Row and R. House. Similar to incubators like BMore Kitchen and Open Works, the goal of Union Collective is for these businesses to share resources, collaborate, and connect.
"We are particularly excited to be able to do something that a brewery normally wouldn't do," Zerivitz says. "Rather than these small businesses going off and trying to do their own thing anonymously, we want to bring them into the fold. We want to take the community concept of craft beer culture and apply it to all businesses."
In coming up with the concept, Union's staff drew inspiration from various breweries around the country—including Crooked Stave in Denver and Surly in Minneapolis—when thinking about architecture and taproom design. Construction is slated to start July 1, with the idea of tenants moving in late 2017 and brewing to begin spring 2018.
But first, in classic Union style, the brewery has to throw one last party. To celebrate its fifth anniversary and say goodbye to Union Avenue, it will host legendary Baltimore rockers Big in Japan on August 5.
"They haven't played together in 10 years, but they have influenced and spawned so much Baltimore music since they disbanded," Zerivitz says. "Reuniting them feels like the biggest, baddest send off we could do."
Thinking ahead, the brewers are excited about what the new facility could mean for the local economy in one of the top five fastest growing markets for craft beer sales in the country. With its new project, Union's founders expect to create more than 100 jobs in the next seven to 10 years.
"The opportunity arose to create a new space that could offer each of us room to grow in a functional and collaborative way," says Benesch. "It became apparent how meaningful this project could be—to us, our city, and the broader region."