GameChanger: Zeke Cohen
We catch up with the City Councilman, educator, and advocate.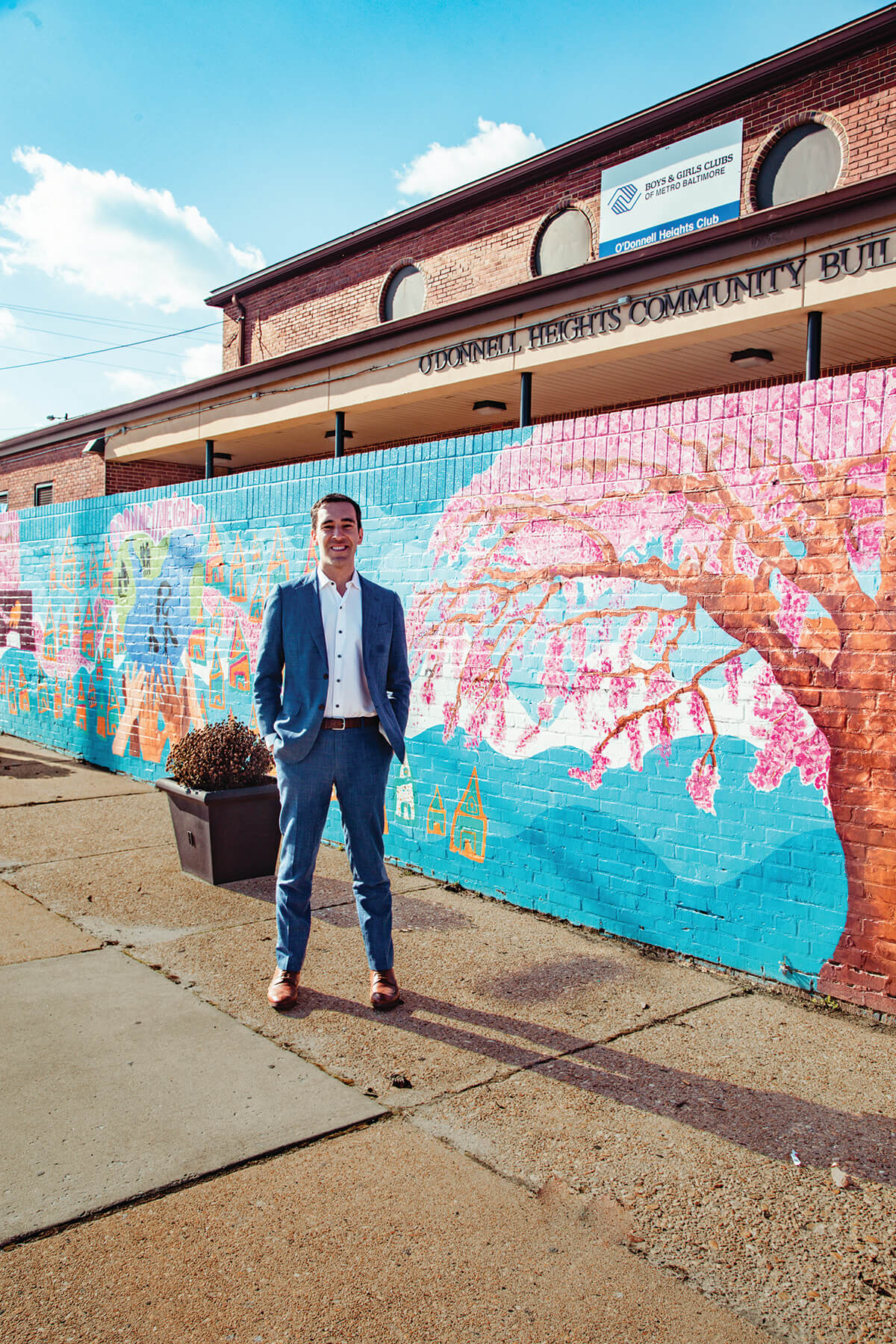 The son of a social worker and psychiatrist, Councilman Zeke Cohen's commitment to building community was inspired by his mother's participation in civil rights marches and voter registrations during the Mississippi Freedom Summer. The Goucher graduate and 35-year-old father of two would go on to teach public school students in Sandtown and Curtis Bay before starting a youth-leadership nonprofit.
Cohen introduced the Elijah Cummings Healing City Act, signed into law last February and launched recently, making Baltimore the first U.S. city to comprehensively legislate trauma-responsive care. Here, we talk to him about the groundbreaking legislation and its impacts on the community.
More than 56 percent of Baltimore's children have experienced major traumatic life events, which include economic hardship, witnessing or experiencing violence, having a parent incarcerated or deceased, living with someone with alcoholism, addiction, or mental illness, and experiencing discrimination because of one's race or ethnicity. Tragically, the pandemic is exacerbating these issues. 
We know that one of the less spoken about impacts of the pandemic is on mental health. When you think about the isolation…you think about young people not having their school community, their teachers, their friends. When you think about unemployment, you think about people who were working and middle class who have fallen into poverty with a broken support system. That's devastating [for families]. I worry the mental health impacts of this pandemic will have an even further reach than the physical health impacts, and we're a city that already experiences an enormous amount of trauma on a good day.
The Healing City Act, which you've been the driving force behind, aims to address the trauma experienced by young people with trauma-informed policies, trainings for staff across city agencies—from the library system to the housing department—and a citywide task force. Has this rollout been on hold amid COVID-19?
There's been a lot of behind-the-scenes work going on. We're getting ready to start up the task force. The first round of nominees was sent to the City Council for confirmation. My [City Council] colleagues and I will be among the first to get trained in healing-centered, trauma-informed care. And Mayor Scott [just] announced trainings for his cabinet members.
With this groundbreaking legislation, you also make a point of referencing Baltimore's historic and systemic racism. Why?
In some cases, [the City Council] has been a vehicle that has caused trauma, particularly in Black and Brown communities. Think about the 1910 ordinance that was among the first in the nation to codify racial housing segregation. You think about redlining, where banks and the Federal Housing Authority colluded, with support from the city. Or you think about the way in which the War on Drugs was prosecuted to target people, mostly Black, with substance-use disorders.
What's important in this legislation is not only that we all get trained, but there is a mechanism to review policies and procedures of every city agency to reduce harm, to reduce traumatization, because I think, unfortunately, city government has something of a dark history in Baltimore for not always supporting the health and well-being of our residents.