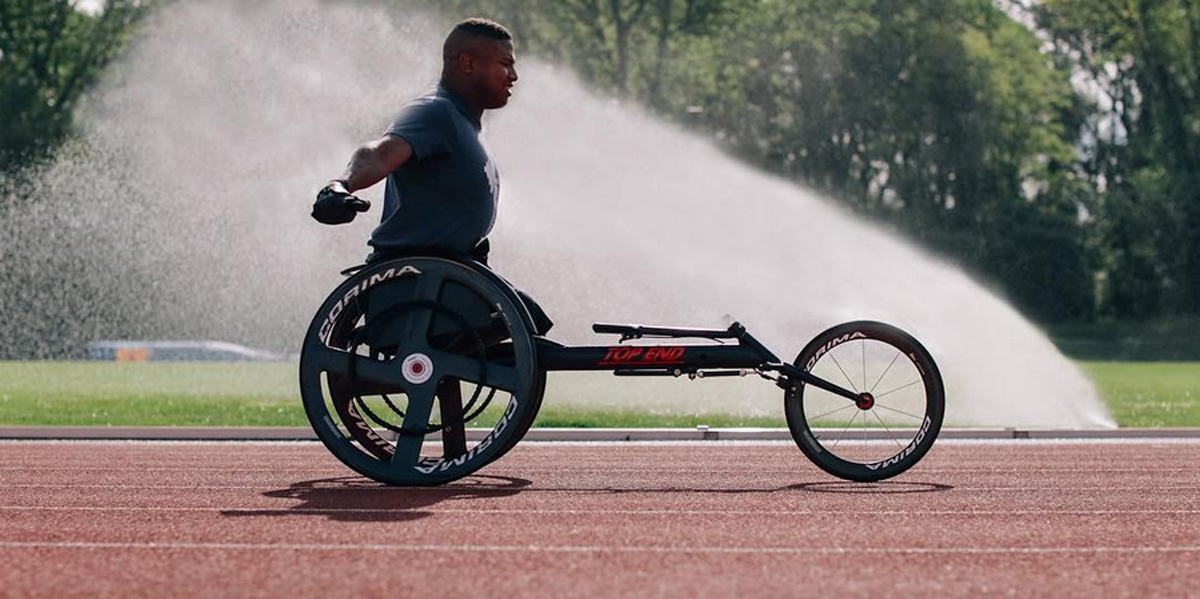 Alex Douglas at Sculpting With Time
When Army Staff Sgt. Ryan Major was wounded in 2006 while deployed in Afghanistan, he not only lost both of his legs, but also his optimism for life. As a double amputee, his honorable discharge from the military was only a small comfort for the long road of recovery ahead.
But in 2014, he heard about Catch A Lift Fund (CAL)—an organization designed for post 9/11 wounded veterans to help them regain their physical and mental health through fitness—and has since changed his perspective.
"Part of my recovery process is working out," Major said. "Working out is like therapy for [veterans]. For me, it helps me take my mind off the negative stuff in my life—my injuries, my setbacks—it helps me keep a positive outlook on life." 
After Baltimore native and Army Cpl. Christopher Coffland was killed in action in 2009 during a mission in Afghanistan, his sister Lynn founded CAL. Inspired by the outpouring of messages and calls she received about how much her brother helped others through exercise, Lynn decided this would be a great way to help veterans heal. In fact, program's name is based on something her brother would often say.
"He believed that if you were physically fit, then you were mentally fit," she said. "That's how he lived his life from an early age. He would work out no matter where he was—whether running around the block or pushups in the living room—he would say, 'I'm going to catch a lift.'" 
Since 2010, CAL has been providing yearly gym memberships, fitness programs, and in-home gym equipment to veterans anywhere in the country. Although the nonprofit is based in Baltimore, it services veterans in all 50 states and has helped thousands of vets nationwide see improvements with weight loss, sleep habits, medication reduction, and personal relationships. 
Because physical injuries aren't the only types of wounds veterans experience, the program also includes group counseling, weekly motivational texts, and peer support. 
"These wars have created invisible injuries like post-traumatic stress disorder," Lynn said. "But that is now considered a combat injury. Traumatic brain injury happens often—it affects your brain in many different ways."
Most of the program's funding comes from individual donations and grants—90-percent of every donation goes directly to the program—with the rest generated from yearly fundraising events. For the past six years, the foundation has hosted a benefit in Baltimore to help raise funds so they can continue to service the veterans in need. This year's event was held at the American Visionary Art Museum where the foundation debuted a new promotional video to show donors how their support has saved lives. But there is still more work to be done.
"The need outweighs the funds that we've been able to raise," Lynn said. "These men and women served us so selflessly, now we have to fight for them."
For Major—who is featured in the video—the program has helped him find his second wind. Since joining three years ago, he's become more active—he currently runs a military rugby club team—has grown as a leader, and feels like he's getting back to who he was before he was injured.
"It's been fantastic," he said. "Seeing other vets with smiles on their faces, feeling proud of themselves, makes me feel proud. It gives me the purpose I thought I lost when I retired from the military. With this program, I've found out I'm not alone."