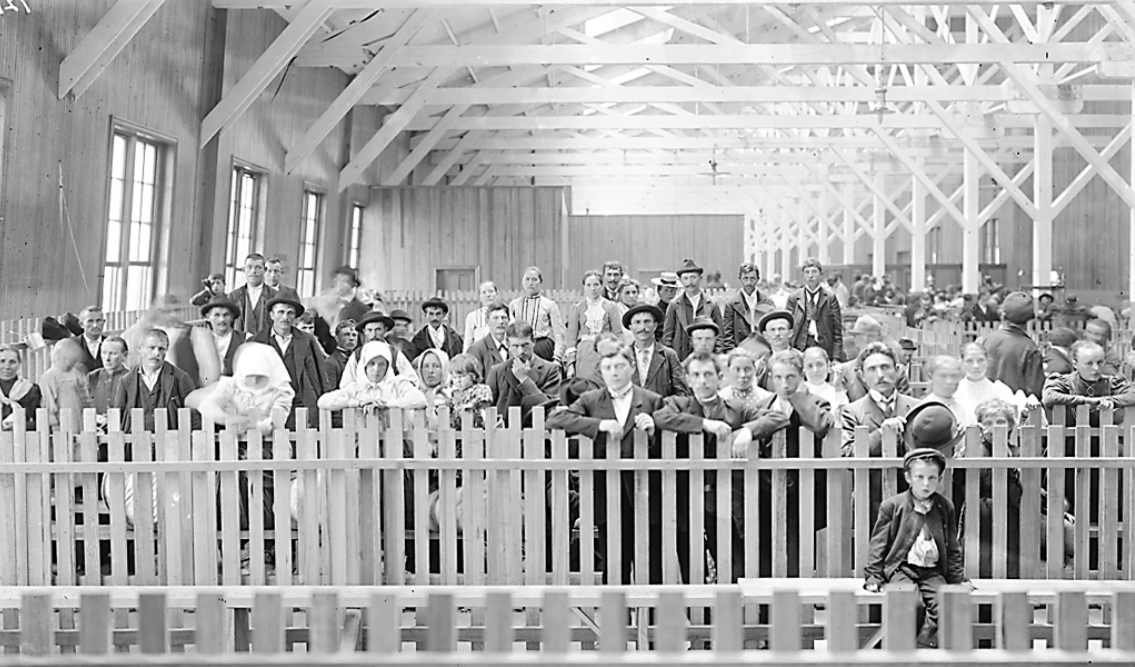 Courtesy of the Maryland Historical Society
On March 23, 1868, the first foreign steamship docked at the new immigration pier at Locust Point. A momentous occasion at the time, and historically, the arrival of appropriately named SS Baltimore from Bremen, Germany was greeted with a canon salute as it passed Fort McHenry and a parade down Broadway.
This Saturday, the B&O Railroad Museum and the Baltimore Immigration Museum will be jointly celebrating the occasion. A purchased ticket to the B&O Railroad Museum in Southwest Baltimore includes the unveiling of a new commemorative panel marking the historic occasion, a luncheon, and two speakers—B&O curator Harrison Van Waes and Balitmore Immigration Museum co-founder Nick Fessenden. That event kicks off at 11 a.m. 
The day's program concludes with an open house at the Baltimore Immigration Museum in Locust Point, which will be open, free of charge, from 2-5 p.m.
The Baltimore Immigration Museum, which opened in 2016, is located in the historic Immigration House at 1308 Beason Street. Built in 1904 in connection with the former immigrant German church next door, the original Immigration House took in "newly arrived European immigrants who needed temporary housing before moving on to their final destinations or finding work and permanent housing in Baltimore," according to the museum's website.
The Immigration Museum documents the city's 19th- and early 20th-century immigration story as well as chronicling the different ethnic groups who began their American journey at the Locust Point immigration piers. The Baltimore Immigration Museum will also be open Sunday from 1-4 p.m.
In our cover story last month, "City of Immigrants," Baltimore magazine told the story of our immigrants' historic—and current—struggles and successes.
Until the outbreak of World War I, the regular arrival of Norddeutscher Lloyd ships—loaded with Central and Eastern European Germans, Poles, Russians, Jews, Lithuanians, Czechs, Slovaks, Bohemians, Austrians, and Ukrainians—would forever alter the city's course and character. From the opening of the Locust Point piers until they closed in 1914, some 1.2 million European immigrants entered Baltimore's Ellis Island, making the city the third busiest port of entry in the U.S. and the busiest below the Mason-Dixon line.
"To understand the development of Baltimore," local historian Wayne Schaumburg says, "you have to know about those piers and the influx of immigrants there who built the city's ethnic neighborhoods around the harbor."