Cambridge Museum Carries on Legacy of Harriet Tubman
Volunteer-run establishment honoring the small town's most famous daughter is considered one of the oldest community organizations dedicated to Tubman's memory.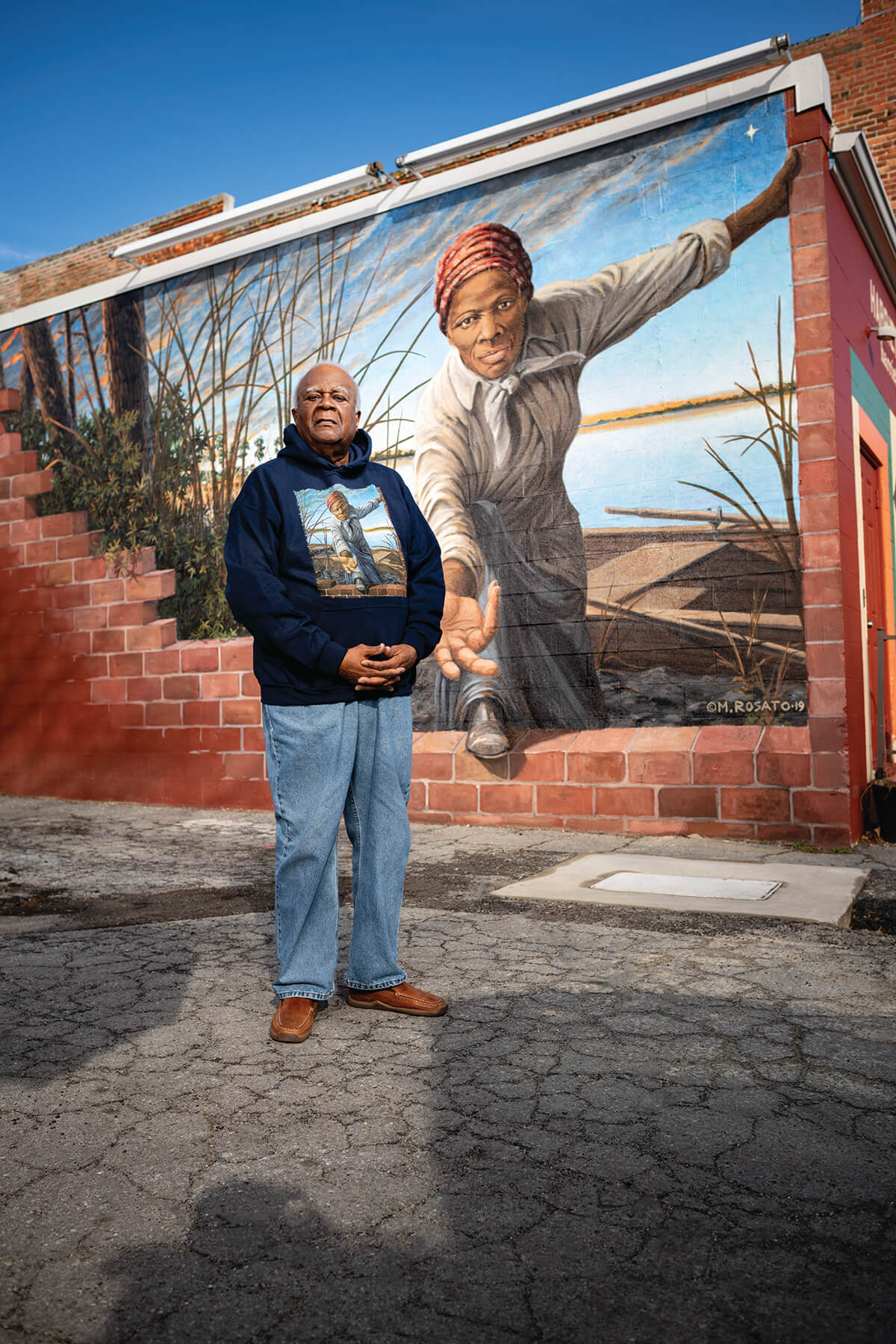 Eighty miles from Baltimore, the tidewater town of Cambridge on the Eastern Shore looks much like it has for the past 200 years. With many downtown buildings dating back to the 19th century, little has changed for the Dorchester County seat since 1943, when William Jarmon was born here—or 1822, the birth year of the woman to whom he's dedicated his later-life's work.
"Harriet Tubman would have walked these streets," says Jarmon, director of the Harriet Tubman Museum and Educational Center, a small, volunteer-run establishment on Race Street in operation since 1992, considered one of the oldest community organizations dedicated to her memory. "With the Choptank River, and the ships that were coming in during that time, [our] courthouse was already there—she would have had knowledge of our streets as they were carved out today."
America's most famous abolitionist next to Frederick Douglass (who also grew up on the Eastern Shore before moving to Baltimore), Tubman was born into slavery just a few miles from the museum, around the Blackwater National Wildlife Refuge. A short drive takes you to the butter-yellow Bucktown General Store, where, as an adolescent, she took a near-fatal blow to the head, which some say gave her divine visions. Further down the road, a single historic marker overlooks the pine-encompassed farmland near where she spent her early years before becoming a Civil War spy and suffragist.
These are two of the sites visited by the tours of Tubman's namesake museum—not to be mistaken for its newer, bigger counterpart, the nearby National Park Service's Harriet Tubman Underground Railroad Visitor Center—and just some of many local landmarks associated with the Underground Railroad conductor who, after escaping slavery herself, returned to Maryland 13 times to free more than 70 friends and family. This year marks the bicentennial of her birth.
"We can actually take you where it all happened—you can touch it, you can feel it," says Jarmon, who has been involved with the Harriet Tubman Museum and Educational Center since 2010. "We can take you to the creek where she would catch muskrat, go crabbing, and go fishing. We can take you to the place where she grew up…There's a history here. And once you get involved in it, you just get absorbed."
"We can actually take you where it all happened—you can touch it, you can feel it."
Back in Cambridge, the cheery, wooden building, built in the late 1800s, beckons visitors inside for history exhibits, a short film, and artifacts from the days of slavery. Open on Thursday through Saturday mornings with free admission, it will also host a jazz concert commemorating the bicentennial in March.
Outside, the museum's claim to fame is a colorful mural that has been emblazoned on the side of the building since 2019. Painted by local artist Michael Rosato, it has garnered attention from the likes of The Washington Post and CNN, including one viral photograph of a young girl touching Tubman's outstretched hand.
As part of the Federal Highway Administration-affliated Harriet Tubman Underground Railroad Byway, the museum itself has attracted visitors from around the country and world. But Jarmon finds it especially important for Marylanders to know about her roots here.
"People from South America know about her, they know about her in Europe…Even in Africa," he says. "No matter what the school systems teach us, and no matter what our nation may teach us, the local people here need to know that they are a part of history…Until I can't do it, I will be here, making sure that the legacy of Harriet Tubman continues."