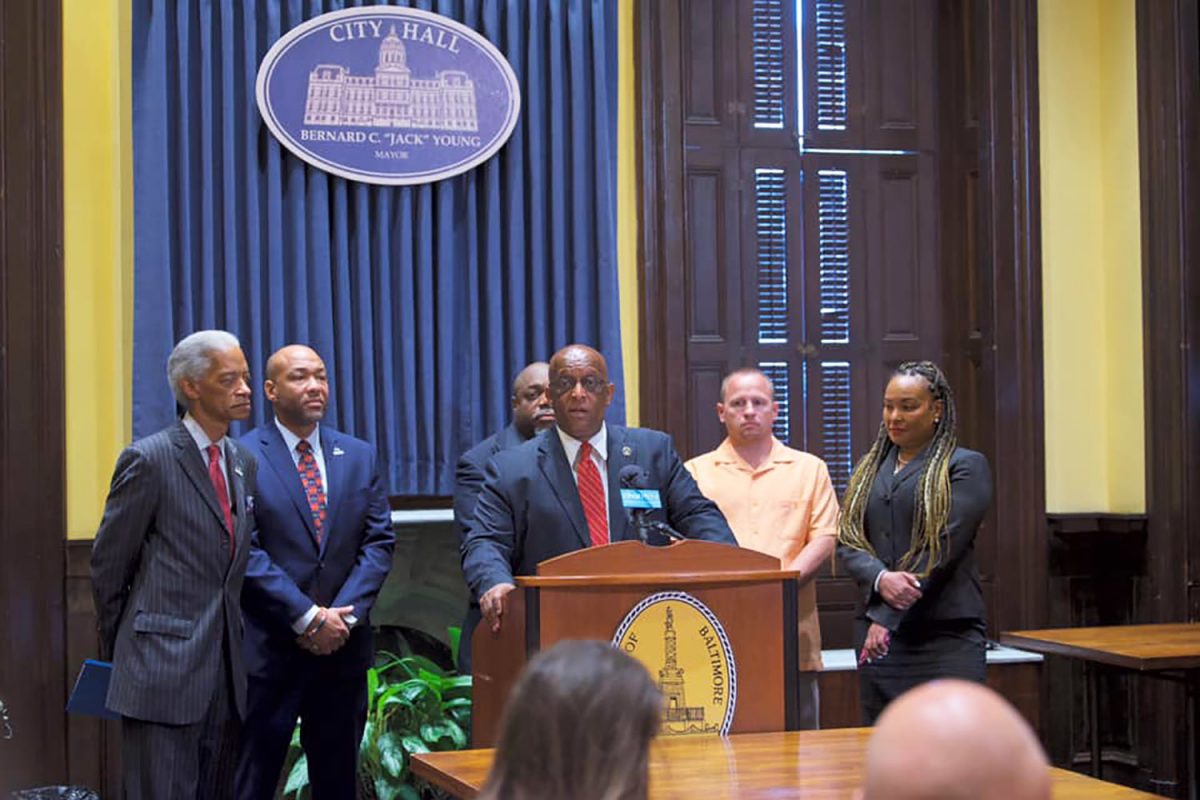 Facebook
Baltimore mayor Bernard C. "Jack" Young is expected to announce his candidacy for the 2020 mayoral race at 11 a.m. Saturday in Station North.
"I decided I want to run because there's a lot of things I want to accomplish," Young told the Baltimore Sun.
Since assuming his role as mayor after Catherine Pugh stepped down amid a growing scandal in May, Young has shepherded the city through a ransomware attack and often spoke glowingly as new recreation centers opened across the city.
A native of East Baltimore, Young has long been a proponent of programs for city youth. He served as president of the Baltimore City Council from 2010 to 2019, and in 2016, the charter amendment he put forward, which established a fund to provide funding for youth services—the first of its kind in Baltimore—was passed overwhelmingly by voters at referendum.
While it remains to be seen what impact a Young campaign will have on stump issues, it's safe to assume that this is where he will place an emphasis. His biography page on the Baltimore City government website touts him as a "proponent of affordable housing and mixed-use development," explaining that he "believes neighborhood development is the key to increasing Baltimore's population, decreasing vacant homes, and improving its local economy."
Young had previously said that he would not run for mayor, but reports indicate he started to change his mind this summer. Since stepping into his new role, he has embedded himself into the community at a number of events including the Shake and Bake unveiling last spring and the reopening of the Baltimore Symphony Orchestra.
Interestingly, in Young's first few days as mayor, he made a trip to Annapolis to lay out his ideas and agenda, as well as to appeal to lawmakers for funding. During that trip, he said that his top priority was ensuring that the Preakness remain at Pimlico Race Course. Earlier this month, he got his wish, as a new deal was tentatively struck for massive renovations to usher the track into the 21st century. It's a deal that is likely to be brought up among his key accomplishments on the 2020 campaign trail.
Young is set to formally announce his run Saturday at the Ynot Lot on North Avenue. In what is expected to be a crowded field, he hopes his name recognition and his time as mayor thus far will serve him well. Other democratic candidates that have announced bids include former prosecutor Thiru Vignarajah and Brandon Scott, who was voted City Council President after Young became mayor.
"I've proven I can run the city of Baltimore," Young told the Sun. "I believe I'm the person to do it."