Roger Maris hitting home run No. 58 in Detroit late in the 1961 season. --Courtesy of Wikimedia Commons
It was once the most hallowed record in all of sports, held by a larger-than-life, Pigtown-born hero so renowned that he was recognized worldwide by his nickname—"The Babe."
When George Herman Ruth hit 60 home runs in 1927, he broke his own record of 59 set six years earlier, while also establishing a new mark that many predicted would last forever—similar to the record 2,130 straight games played by teammate Lou Gehrig. (Everyone in Baltimore knows how that one ended).
It has now been 61 years since 1961, when Roger Maris hit 61 home runs while chasing the ghost of The Babe and setting a new single-season record that, in several ways, still stands. Maris' major league record of 61 has been surpassed six times by players suspected of using performance-enhancing drugs—all of whom played in the National League—which means Maris' record still stands among those without the cloud of steroids over their mark. It still stands as the Yankee team record. And, most notably, it still stands as the American League record—the one mark everyone had forgotten until Yankee outfielder Aaron Judge launched a personal crusade that began when he hit 52 as a rookie five years ago.
As Judge continues his chase for the long forgotten American League single-season home run record (he hit two home runs Saturday in Milwaukee and currently stands at 59 for the year heading into Tuesday night's game in New York against Pittsburgh,) it calls to mind Maris' quest to break Ruth's record, and its connections to Baltimore as the 1961 season wound down.
For much of the 1961 season, Maris and teammate Mickey Mantle were no more than a few swings apart on a pace to supplant the legend known as the "Sultan of Swat." In many quarters, it was an unpopular challenge to say the least.
In Baltimore, of course, nobody wanted to see the hometown hero dethroned. And in New York, the general feeling was that if anybody was going to do it, Mantle, the country boy from Oklahoma raised in the Yankees' system, was the overwhelming favorite. Slowed by persistent injuries that plagued much of his career, Mantle eventually dropped out of the race, finishing with 54.
Maris, obtained less than two years earlier as one of many players who came to New York via trade with the Kansas City Athletics, was at best a seemingly reluctant solitary participant in the hype around the pursuit. While Mantle was used to the limelight, having arrived on the New York scene 10 years earlier at the age of 19, Maris was used to—and preferred—being in the background. Adding to the budding controversy was the fact that 1961 was baseball's first expansion year, which diluted pitching staffs around the league and came with a new 162-game schedule—which meant an additional eight games and considerable chatter about how the record bookkeeping would be affected.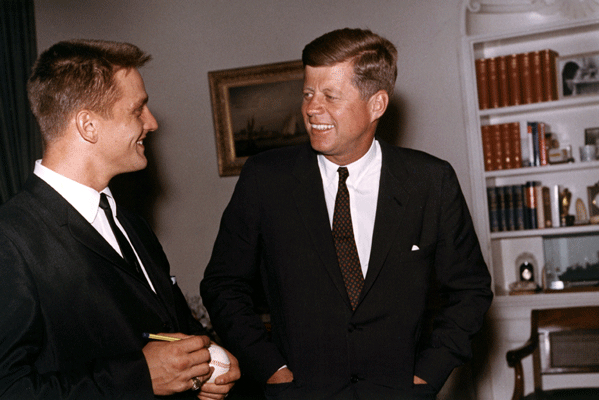 When it became apparent Ruth's record was in jeopardy, Commissioner Ford Frick, a former sportswriter (just imagine) called a press conference and declared that the record would have to be equaled or broken within 154 games to be officially recognized. Many felt that Frick, a contemporary and close friend of Ruth's, was mainly interested in protecting The Babe's record. And while there would be considerable debate about this decision, if the reaction of fans was to be gauged by attendance, subsequent events indicate that the general public was buying into Frick's declaration.
As fate would have it, the Yankees' 153rd and 154th games would be played here, in Ruth's hometown, as a doubleheader on Sept. 19—the first two of a four-game series against the "Baby Birds," whose young pitching staff would post the lowest ERA in the American League that year. For three days, the national, and even international, sports media attention was centered on Baltimore—something I got to experience firsthand, and which I probably appreciate more today than I did at the time.
Barely into my third year on the staff at The News American (oh, how we loved that paper), I was assigned by sports editor John Steadman to track Maris' every move for three days, which means I had the same assignment as about 95 percent of those in attendance. It was a sizeable group that was World Series appropriate at the time, but a small gathering by today's standards.
Suffice it to say, I was probably more nervous about the first major assignment of my career than Maris was about having to deal with the pack of reporters hanging on every word and swing. My personal guidelines were to stay close enough to see or hear whatever was necessary, and far enough to stay out of the way.
It was evident from the outset that Frick's 154-game edict was at least carrying sufficient unofficial weight, and that milestone passed quickly with the doubleheader that saw the Orioles win the opener 1-0 and the Yankees the nightcap, 3-1. Not only did the O's possess a great young starting rotation—Steve Barber, Chuck Estrada, Jack Fisher, and Milt Pappas were all only 22 or 23 and each posted ERAs under 4.00 and double-digit wins—Memorial Stadium was also not a hitter-friendly park. Maris mustered to hit one ball fairly deep to right field in the second game, that was it.
If there was any controversy, ironically, it developed from a quote in my story the next day. When asked if he thought pitchers were afraid of giving up a historic home run, Maris candidly said he thought there were some pitchers "who might not mind" setting him up. When the first-edition headline quoted Maris as saying some pitchers "would" set him up, it got the attention of both of us. At that stage of my career, I wasn't in the habit of challenging headline writers, but I did suggest there was a significant difference between "might" and "would" and I got a split decision. The headline was changed.
Of course, Maris had only seen the first edition and mentioned it to Milt Richman, sports editor of United Press International, as an example of something that could be taken out of context. Richman, who would become a good friend and confidant of mine throughout the years, came to my defense, pointing out that the story had the correct context and that the headline was changed for later editions.
Maris was not the type who would have sought out the "villain," but it eased any possible tension, especially after he connected for home run No. 59 in game No. 155—off Milt Pappas, who had been rumored at the time (and who later would confirm) that he planned to throw "fastballs down the middle." If Pappas, known to follow the "middle of the plate deviation theory" (the idea that a hard-throwing fastball pitcher without great control should aim for the middle of home plate, knowing that 90 percent of the time the ball won't end up there), in fact set Maris up with a "cookie" pitch, he must've thrown another in for good measure. The very next batter hit, Yankee catcher Yogi Berra hit an almost identical home run.
The impact of the 154-game "deadline" was best demonstrated by attendance figures—not only in Baltimore, but also the following week in New York. There were 31,351 spectators at the Tuesday doubleheader featuring games 153 and 154 at Memorial Stadium. Crowds the next two nights in Baltimore were 21,032 and 22,089. Maris was still sitting on 59 home runs when the Yankees returned to New York for the final five games to finish the season. The home-run race was all that was left to be decided, the pennant having already been clinched by the Yankees, who would win 109 games. The Orioles, by the way, would win a more than respectable 95 games, and finished third of 10 in the AL standings—and it was treated with almost shocking indifference.
There were only 19,401 spectators in Yankee Stadium for game No. 159, a return engagement with the Orioles, when Maris connected off O's right-hander Jack Fisher in the third inning—home run No. 60, matching Ruth's iconic record. More shocking, Maris was not in the lineup the next day, missing only his second game of the year, a surprising decision given the circumstances, but one where the word must've gotten out because only 7,594 showed up.
Maris missing game No. 160 was hardly a random decision, however. He had missed one other game two months before, also against the Orioles. Steve Barber, a hard throwing lefthander—Maris of course was a lefty batter like Ruth—who notched two of his eight shutouts that year against the Yankees, was the starting pitcher in each game.
Finally, on the final day of the season, before an announced crowd of 23,154, Maris' fourth-inning home run off Boston's Tracy Stallard gave the Yankees a 1-0 win. Compromised or not, it was home run No. 61, the American League record Judge is poised to break 61 years later.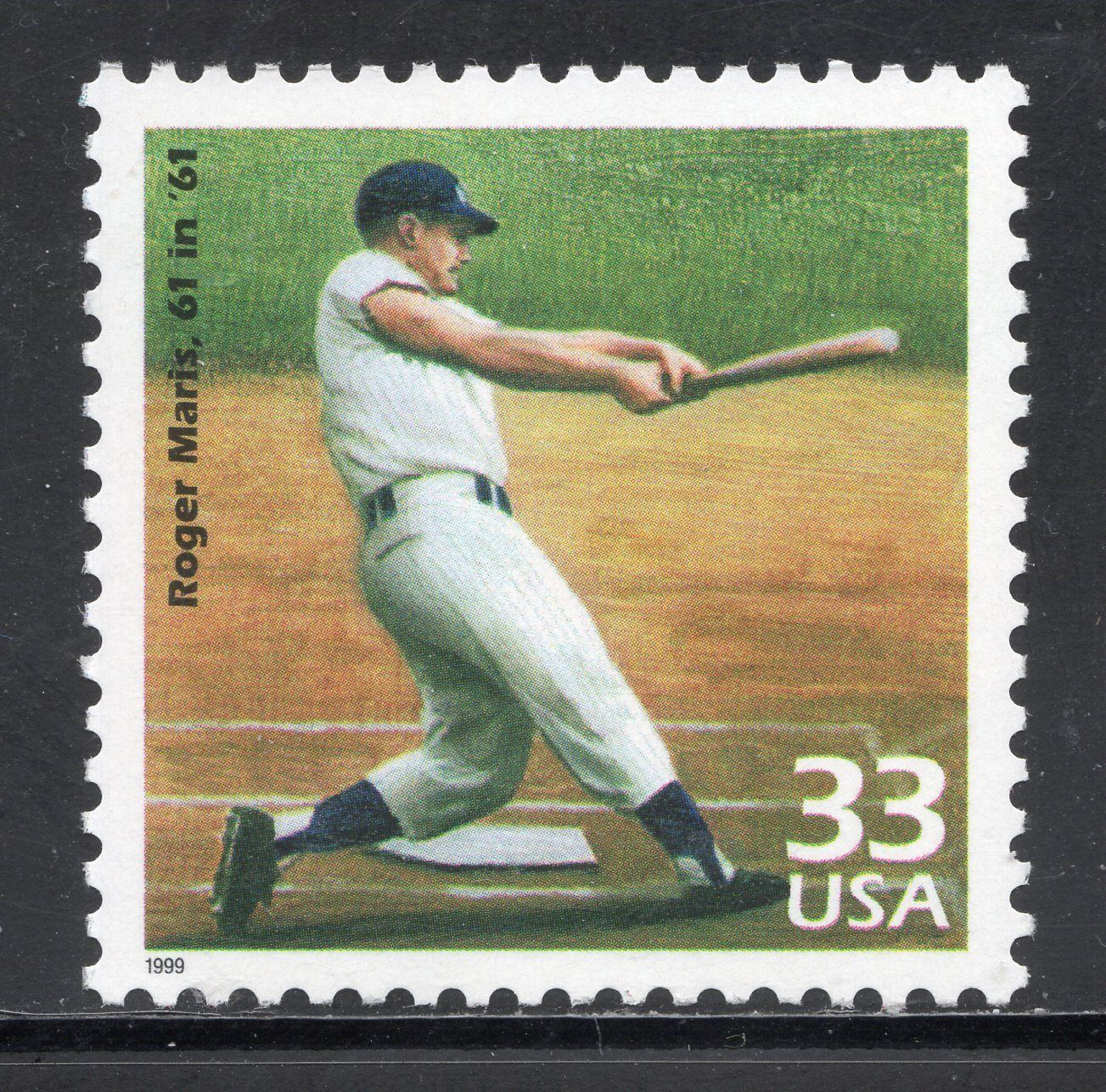 Almost lost in the discussion is the fact that Maris' record-setting home run came in his 161st game, but the Yankees' 163rd of the season. Where did the extra game come from? Baltimore, of course.
On April 22, in the second game of a doubleheader, the Yankees were outs away from a 5-3 win in the seventh inning of the second game of a day-night doubleheader (believed to the first ever played in Baltimore). An infield hit and two-run homer by the O's Jackie Brandt were followed by two quick outs, however, in the bottom of the inning. And then heavy rains that were part of a storm that delayed the game's start, which combined with an 11:59 p.m. Saturday night curfew then in effect, resulted in a tie game with all individual records counting.
That "game" would be replayed as the 154th game on Sept. 19 and ultimately stretch the season to No. 163, just long enough for Maris to set the record now awaiting Judge. He now has eight games to reach Ruth's Yankee mark by the end of the now mythical 154 deadline (in Toronto, Sept. 27), and 16 to top Maris' 61.
And, just in case, as they were in 1961, the Orioles will be in New York for the second-to-last series of the year. Somewhere in baseball heaven, Ford Frick is watching—and counting.
Jim Henneman is a past president of the Baseball Writers' Association of America and is now in his seventh decade covering and writing about the Orioles. He began his career with the Baltimore News American before joining the Baltimore Sun and has been a longtime PressBox columnist and contributor.