Here Comes The Sun
We visit Nancy Young's library-turned-school-turned-home.
THE CITY THAT READS: Originally this plot of land in Jonestown was six rowhouses. When the city was looking to build another library they ended up choosing this spot. This was Branch 11 of Enoch Pratt Free Library, built about 100 years ago. 
GRUNT WORK: I used to work IT for Fannie Mae so I've always kind of been around real estate. Now I just manage my own real estate. I've spent a lot of years peeling wallpaper while everyone else was at the music festival. It's been a lot of work, but it's paying off.  
BLANK SLATE: I just fell in love with this property—I've owned it for three years. When I bought this place, I had no idea what I was going to do with it. It was a distressed property and had been vandalized at one point and someone had cut out all of the copper piping. 
SHELF LIFE: There are no windows on the first floor of this building because, when it was a library, the walls were lined with bookcases, and what is now the kitchen was a lecture room. 
MELTING POT: A century ago, this neighborhood was mostly Eastern European immigrants. In fact, the third oldest synagogue in the country is in this land block. Most of the books in this library weren't in English—they were in German, and Polish. 
OLD SCHOOL: I was told that after it was a library, it was an overflow elementary school that they used for years. I still have people who walk by and tell me stories about when they went to school here.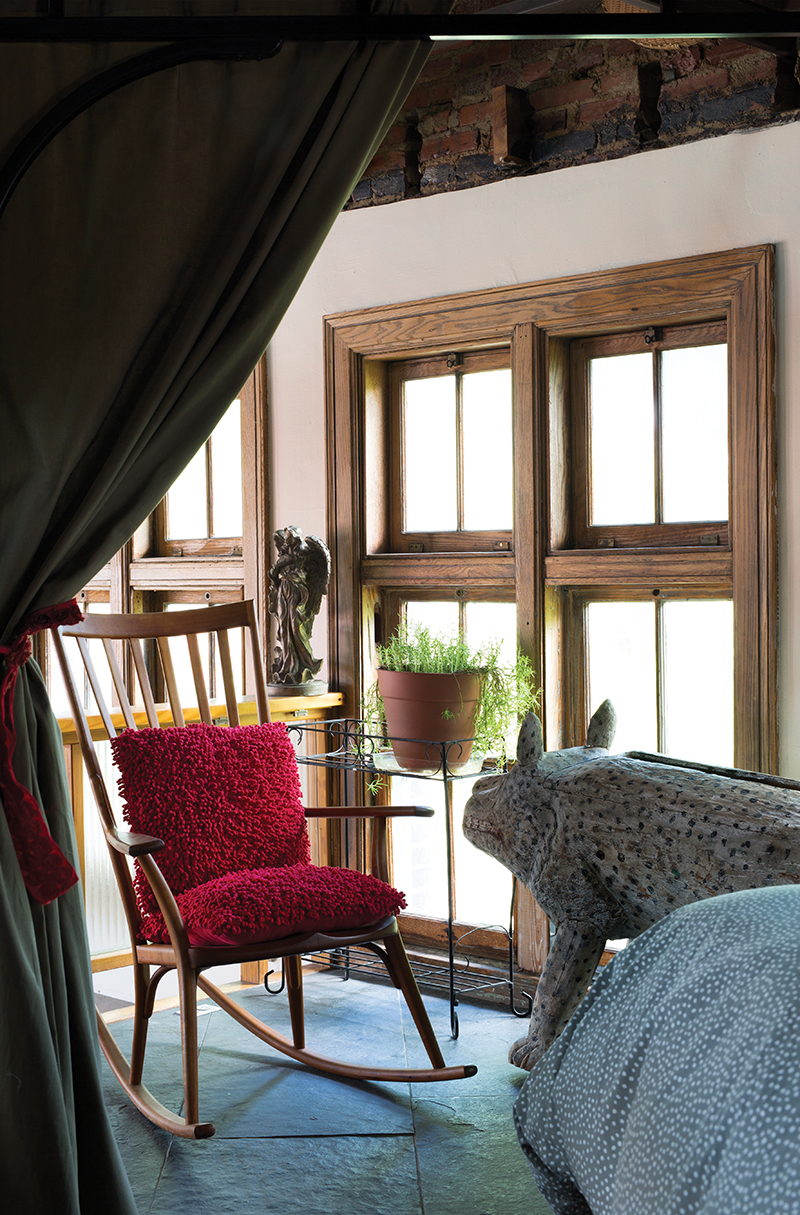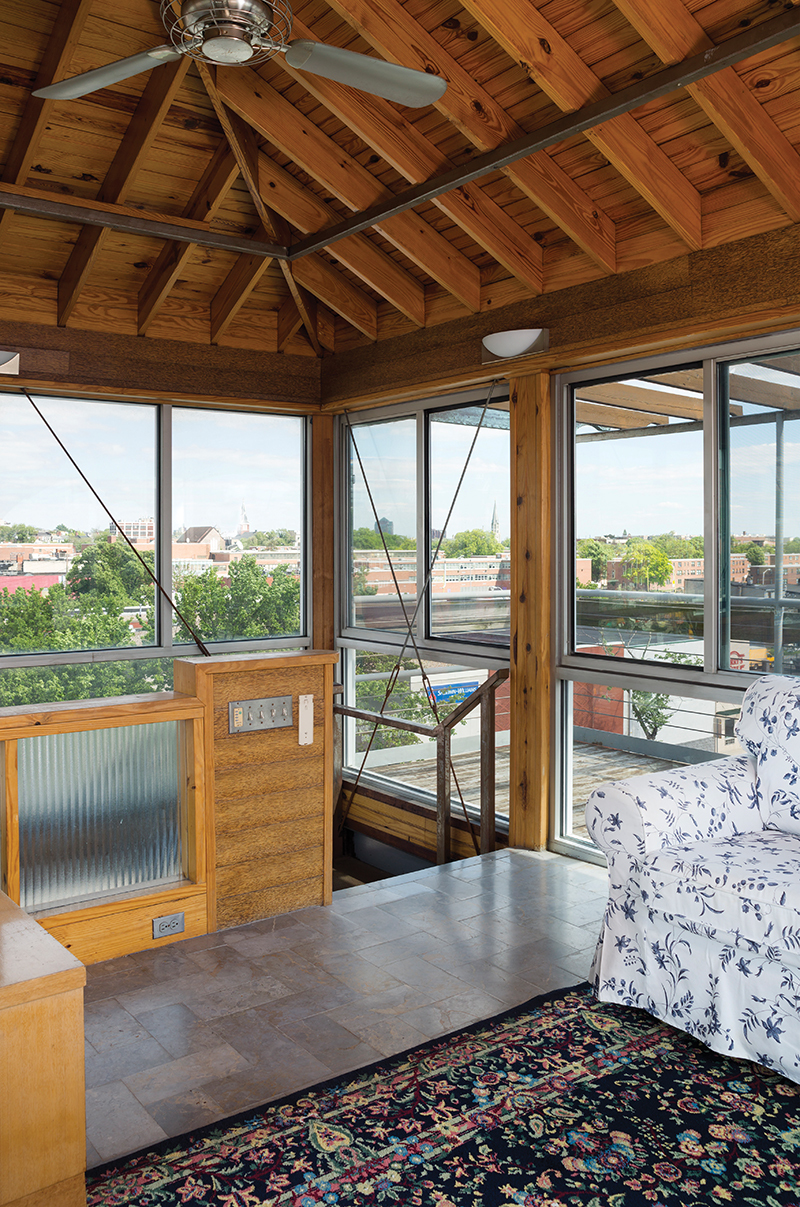 MIX AND MATCH: I'm very eclectic. I like new stuff, I like old stuff, and I am really attracted to Asian-inspired things and primitive work. 
SEA WORLD: The antique globes hanging in the living room are from different places. The white one is from Norway and the others are Korean and Japanese. Before they had Styrofoam, buoys were made out of glass and wrapped in rope, so those are just old fishing buoys. They used to get caught in the current and would wash up onshore along the beaches in Washington and Oregon. 
PIER PRESSURE: The painting above the couch is by a local artist and is of the Moran tugboats, which used to be based where the new Sagamore Pendry Hotel is now. 
SUN DIAL: It's a neat property because every corner of this place is a little different. The sun comes in the different windows throughout the day. My dogs—Banjo and Kazooie—love being here. They'll spend the day moving around to wherever the sun is coming in. 
SKY HIGH: My favorite part is being upstairs in the top section during the sunrise because you can see several of the Baltimore steeples and the sky is pink at that time. Sunset is also pretty with the backdrop of downtown. 
EASY BREEZY: The top room I had as my bedroom, but occasionally I switch it out. Right now it is a sitting room because I wanted it to be something everyone could enjoy. It gets so much sun that it basically heats itself. And all of the windows open so you get a great breeze.