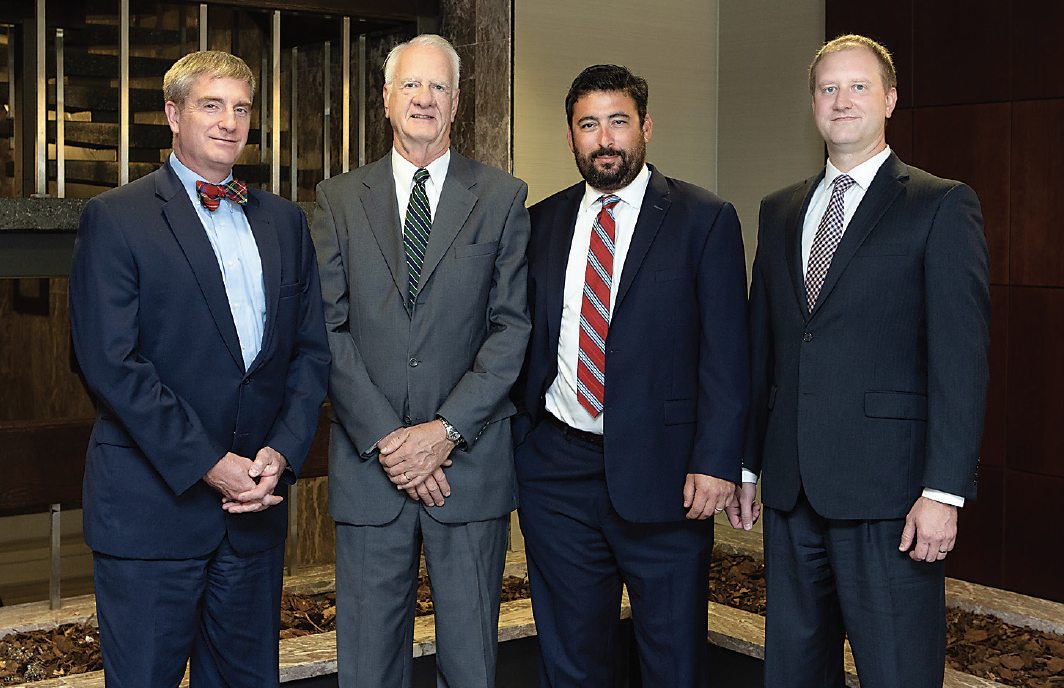 Celebrating 30 years of service to Marylanders, Coon & Cole, LLC is a full-service, client-focused, value-driven law firm with practice areas including business law, commercial transactions, complex commercial litigation, construction law, divorce and custody, bankruptcy, debtor/creditor rights, real estate, trusts and estates, and medical cannabis.
With offices in Towson, Havre de Grace, and Easton, Coon & Cole, LLC consistently provides individual and corporate clients with first-class representation at competitive market rates.
Our 11 attorneys, each of whom brings different types of expertise to the practice, work diligently as your strategic advisors, effective communicators, and zealous advocates. In coordination with each client, they develop a strategy to address that client's unique goals and execute the strategy with precision and care. When compromising on the quality of your counsel is not an option, choose Coon & Cole, LLC.
PARTNERS (pictured left to right)
DAVID H. COLE
CURTIS C. COON
JUSTIN B. ARONSON
ZACHARY J. A. COON
OF COUNSEL (not pictured)
MARC E. SHACH
GARY R. GREENBLATT
CONSTANCE M. HARE
KATHERINE E. BUKOWSKY
ASSOCIATES (not pictured)
CARA L. HERMAN
BRADY L. THOMPSON
DAVID E. BAXTER, JR. Visit Website