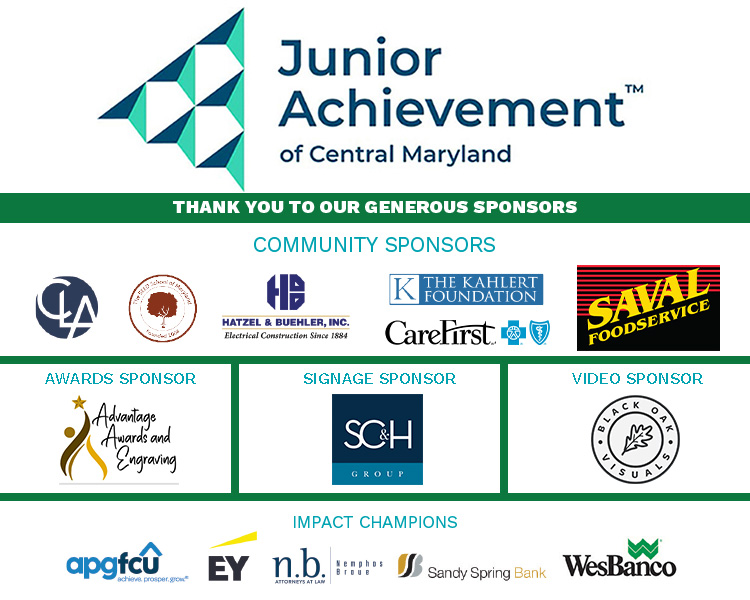 Junior Achievement: 18 Under 18
Junior Achievement (JA) of Central Maryland and Baltimore magazine are excited to introduce the inaugural JA 18 Under 18 Awards. This partnership sheds light on the best and brightest our area has to offer—the up-and-comers who show exceptional entrepreneurial spirit, leadership, community service, and an overall extraordinary skillset. These young people represent our future leaders, changemakers, and innovators.
The aggregate impact of these 18 students rivals that of people decades older. Our honorees own their own businesses, hold numerous leadership titles within their schools and neighborhood groups, and are involved in a multitude of community service projects. They are
truly remarkable individuals.
With that said, we would like to introduce you to our future changemakers.
With all the excitement surrounding the opening of our brand new JA Youth Workforce and Innovation Center this past year, we felt there was no better time than now to launch our new initiative, JA 18 Under 18, in an effort to showcase the incredible resiliency, commitment, tenacity, and spirit of the next generation. These 18 individuals represent the amazingly talented and driven youth here in the Greater Baltimore area.
At Junior Achievement, we get to see this potential in action every day. During this school year alone, we will have played a part in the futures of 40,000 students in our surrounding region. We are constantly rewarded by the gift of their ambition, limitless thinking, and capacity to step into their potential. We have the privilege of equipping them with the skills and education they need to succeed in work and life, and the belief in the possibilities of tomorrow. What an honor it is to play a role in creating a more equitable and just future for the next generation.
We are thrilled to recognize this year's honorees and kick off a new JA tradition. To our 2023 recipients—congratulations! We encourage you to be better, do better, and continue to inspire your communities to do the same. Thank you for all your hard work. We are so grateful to have you as part of our JA family.
Paul Kappel Jr.
President and CEO, Junior Achievement of Central Maryland