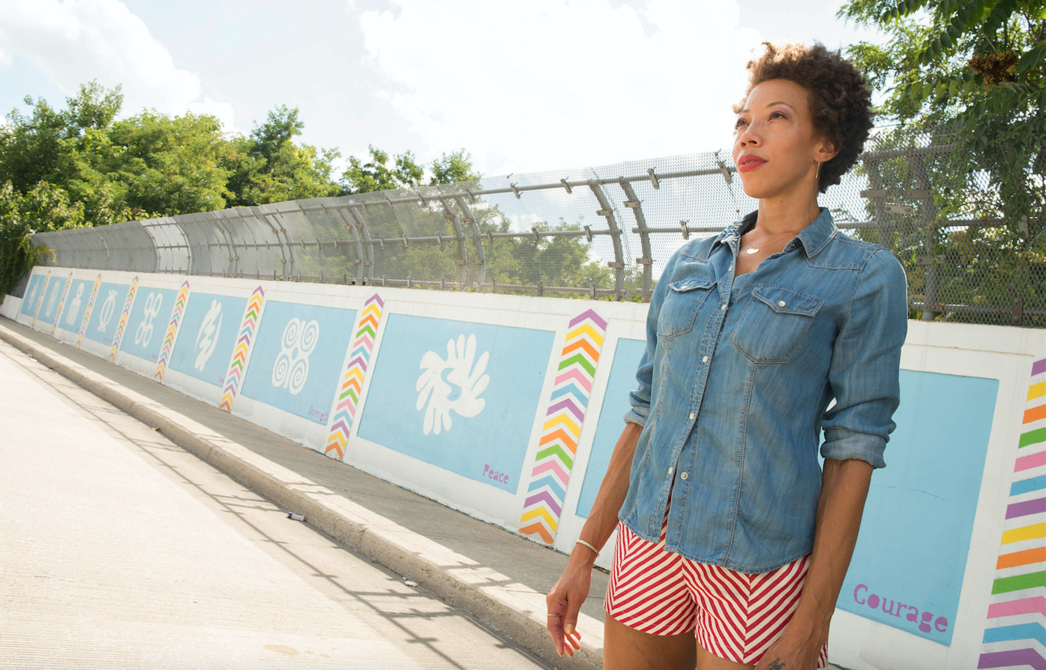 Christopher Myers
She rose to national prominence after winning a portrait competition at the National Portrait Gallery. Now, for the second time, her art will grace the walls of the storied institution—and it will portray a high profile subject.
Baltimore painter Amy Sherald has been selected by the National Portrait Gallery to paint its official portrait of Michelle Obama. The Smithsonian museum chose another rising art world star—New York's Kehinde Wiley—to paint President Barack Obama's. The paintings will be added to the National Portrait Gallery's collection of presidential and first lady portraits next year.
Sherald's painting Miss Everything (Unsuppressed Deliverance) won the 2016 Outwin Boochever Portrait Competition, which brought with it a $25,000 prize. That painting is currently touring the country as part of an exhibition of the competition's top entries. Sherald was the first woman to have ever won the prize.
Sherald also has works at the Smithsonian's National Museum of African American History and Culture, and The National Museum of Women in the Arts. She has had two shows at the Monique Meloche Gallery in Chicago. In Baltimore, she is on the faculty of the Maryland Institute College of Art, her alma mater.
In a 2016 story that appeared in Baltimore, Sherald discussed how her work had changed from self-reflective and romanticized into a style in which she emulated old masters and combined that with her experiences as a black woman.
"I'd go through all these art books and look at technique, but not necessarily see my story represented," she said. Her dream, she said, was for people "to look at a black child and see themselves. I want my paintings to take you to a different space in reality, and allow you to recognize yourself," she says. "That's the magic that I want all of my paintings to have."