The List: October 2022
The top things to do in Baltimore this month.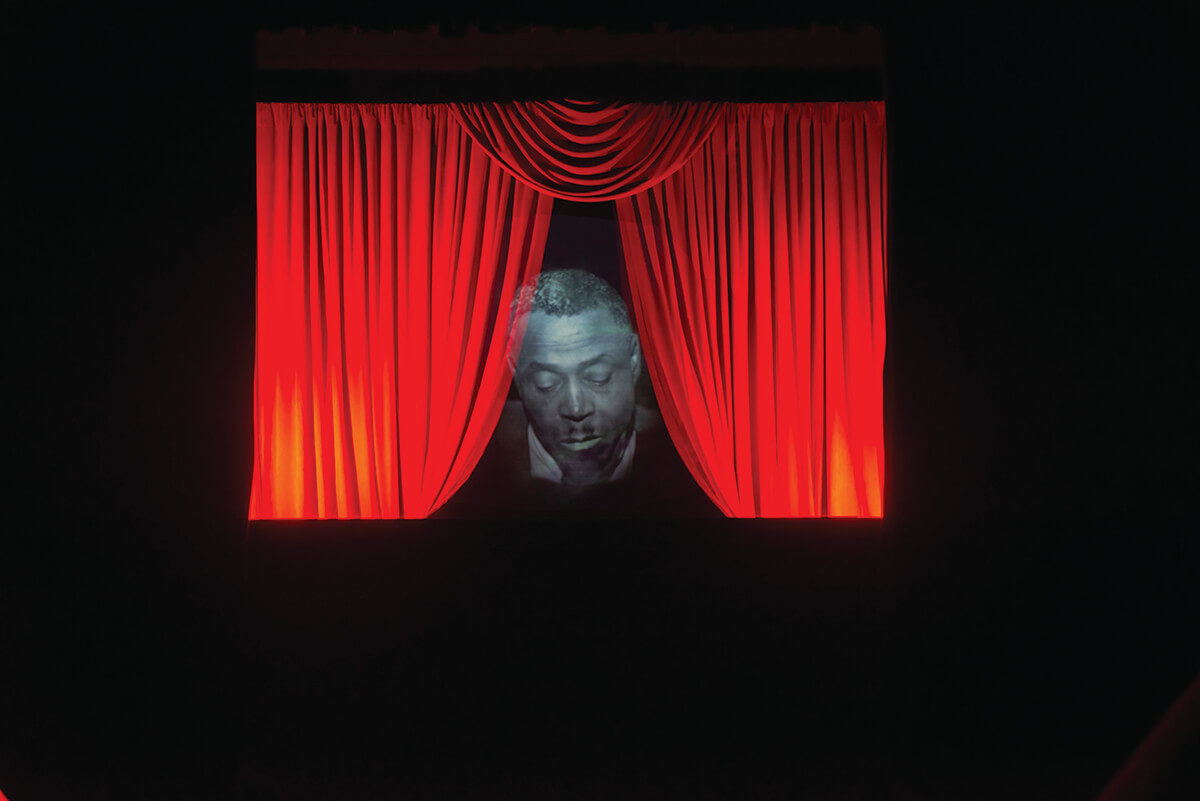 10/30-1/23: A MOVEMENT IN EVERY DIRECTION: LEGACIES OF THE GREAT MIGRATION
Starting in the early 1900s and continuing into the 1970s, about six million Black Americans departed from their Southern homes to live in Northern cities—our own Baltimore included. Known as The Great Migration, this collective choice to flee discrimination, segregation, and racism was crucial to developing Black culture as we know it, and will be the central focus of this Baltimore Museum of Art showcase. Debuting on Oct. 30, and on display through Jan. 23, it features 12 commissioned works by Black contemporary artists, including Torkwase Dyson, Zoë Charlton, and Mark Bradford. Employing different mediums—among them: painting, sculpting, videography, and drawing—each display is deeply personal, reflecting on the self-reliance and courage of those who migrated, and examining the artists' own familial connections to the South. Exhibition co-curators Ryan N. Dennis and Jessica Bell Brown said that they hope viewers will look at "the incredible variety of artistic expression in A Movement in Every Direction as a meditation on ancestry, place, and possibility." Baltimore Museum of Art. 10 Art Museum Drive. Times vary. Free.
10/1-2: DOORS OPEN BALTIMORE
This year's tribute to Charm City architecture features Open House tours, free events, and countless local stories to be shared. Locations, times and prices vary. 
TO 10/2: DINNER AND CAKE
Tuyet Thi Pham's new play at Everyman Theatre takes meeting the parents to awkward new heights when Mylinh, a new resident of Washington, D.C., is asked to translate dinner for her friends' Vietnamese and American in-laws. As cultures and opinions clash, the translator-turned mediator learns a bit about herself.
RESCHEDULED: FELLS POINT FUN FEST
Festivals. The long-beloved waterfront bonanza (known for top-tier food and drink selections and a killer concert lineup) starts with sounds by Eddie 9V and The War and Treaty, with such acts as Honey County and Moosejaw Bluegrass to follow. Fells Point. Due to weather, the fest, originally scheduled Sept. 30-Oct. 2, is tentatively rescheduled Oct. 28-30. Times and prices vary. 
10/2: SAY YES TO THE DRESS…AGAIN!
Dust off your wedding dress and join Charm City drag performer Brooklyn Heights for Sunday brunch. Proceeds will benefit House of Ruth Maryland. Mt. Washington Tavern. 11 a.m.-2 p.m. $40.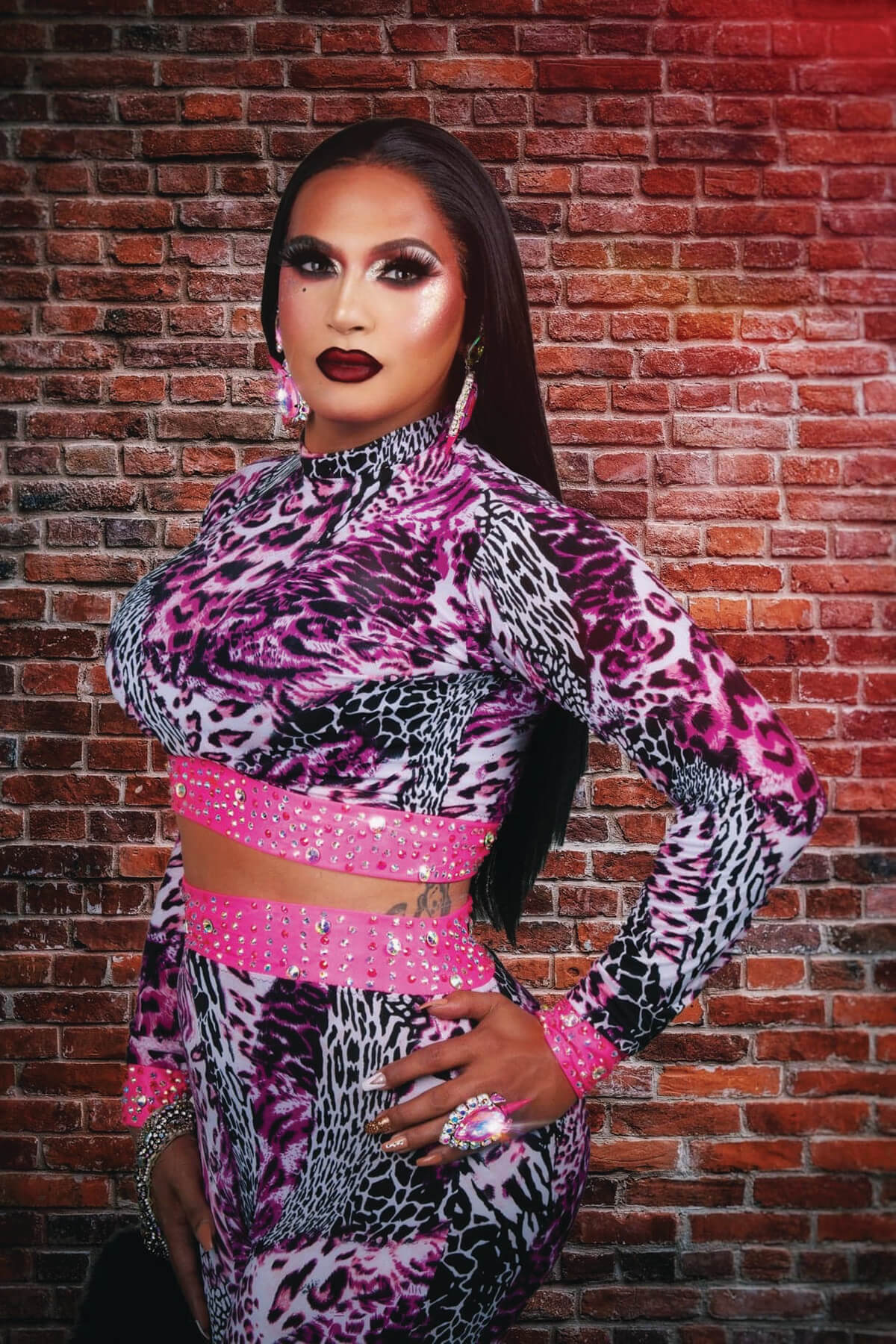 10/2: SOWEBO LANDMARK 5K
In its 11th year, this family-friendly 5k trek through Southwest Baltimore supports the neighborhood's youth programming. 1500 Hollins St. 9-10 a.m. $30. 
10/2: SUNDAY IN THE COUNTRY
Local country music station WPOC hosts artists such as Ryan Hurd, Priscilla Block, and Carter Faith at Merriweather Post Pavilion. Merriweather Post Pavilion. 2 p.m. $59-175. 
10/2-3: THE BALTIMORE TRIATHLON
This Baltimore County event, which spans two days and features men's and women's sprints, will welcome runners with all levels of experience. Hammerman Area at Gunpowder State Park. 8 a.m.-12 p.m. $65-105.
10/4: TAI VERDES
The budding California singer-songwriter brings hits like "A-O-K," "Let's Go to Hell," and "Sheesh" to Baltimore. Baltimore Soundstage. 8 p.m. $27-110. 
10/5: BBUFA FIELD DAY
Join the Black Butterfly Urban Farmer Academy in Greenmount West for tips on growing natural-dye plants. Blue Light Junction. 6-8 p.m. Free-$12. 
10/5, 10/9: BILLY JOEL LIVE AT YANKEE STADIUM
The Senator is celebrating 50 years of Billy Joel with two iconic screenings of his 1990 concert film. We don't blame you if you feel the urge to belt out hits like "Uptown Girl" and "My Life" from your seat. The Senator Theatre. Times vary. $15. 
10/6: BALTIMORE GREEK FESTIVAL
On West Preston Street, the 50-year-old festival returns to bring Greek music, wine, and mouthwatering bites galore. Greek Orthodox Cathedral of the Annunciation. Times vary. 
10/7: FOOTLOOSE GALA
Complete with a live auction, tasty hors d'oeuvres, and an open bar, this annual dance party in Hunt Valley benefits The Kendall Burrows Foundation, along with the Johns Hopkins Children's Center's palliative care program. Delta Hotels by Marriott Baltimore Hunt Valley. 7-11 p.m. $117. 
10/7: MUSIC UNDER THE DOME
The Science Center's 360-degree dome comes to life with psychedelic sights and sounds from funky legends such as Stevie Wonder, James Brown, and Kool & The Gang. Maryland Science Center. 7 p.m. $35. 
10/7: THE PRICE IS RIGHT
The classic TV game show brings its big wheel, games like Cliffhangers, and coveted cash prizes (we hear millions) to The Lyric. The Lyric. 7:30 p.m. $64-533. 
TO 10/8: HAVANA, CUBA: A PHOTOGRAPHIC ESSAY
Composed of spontaneous images, Florida artist James Knill's new exhibit at Gallery Blue Door in Mount Vernon captures the 48 hours he spent in Havana. Each one tells a story of hope through the eyes of a wandering tourist, reflecting the color-filled spirit and gumption of Cuba's main city and port through fresh eyes. Gallery Blue Door. Open by appointment Wed.-Fri., 2-6 p.m. Price TBD. 
10/8: INTERNATIONAL EDGAR ALLAN POE FESTIVAL AND AWARDS
This annual celebration of one-time Baltimore resident Edgar Allan Poe commemorates the 173rd anniversary of the poet's death with events that include a themed performance and tour of his Baltimore home. The Edgar Allan Poe House & Museum. Times vary. Free-$200. 
10/8: KHAIRY CREEK
The Baltimore comedian's first-ever live-taped show is set to yield electric banter on North Charles Street. Baltimore Improv Group. 7 p.m. $15. 
10/8: LIGHT THE NIGHT BALTIMORE
In support of the Leukemia and Lymphoma Society, this evening stroll and party to commemorate those lost to cancer brings live music, photo ops, and family fun to Harbor Point. Harbor Point Plaza. 5 p.m. Price TBD.
10/8: PIGTOWN FESTIVAL
This annual fete paints the neighborhood pink in its 20th year. Catch a pie-eating contest, excitement for kiddos, the legendary Squeakness Pig Races, craft vendors, and more. 700-1100 Washington Blvd. 12-7 p.m. 
10/8: WORLD ODDITIES EXPO
Take pleasure in spooky, unsettling finds, live performance, tattoo art, and more on West Pratt Street. Baltimore Convention Center. Times and prices vary. 
10/9: ITALIAN HERITAGE FESTIVAL
This afternoon of fun in Little Italy promises music, flashy sports cars, games of chance, and top-notch dining. Enter a Roma sausage-eating contest, enjoy vendors, and watch football on a big screen. Stiles and Exeter Streets. 1-5 p.m. 
10/13: STEVE LACY
Known for songs like "Bad Habit" and "C U Girl," the indie artist touches down at Baltimore Soundstage. Baltimore Soundstage. 8 p.m. Sold out. Resale prices vary. 
10/14: KAT WILLIAMS
The no-holds-barred comedian with lavish hair is set to bring a needed dose of merriment to Baltimore. Chesapeake Insurance Employers Arena. 7-11 p.m. $63-354. 
10/14: TEDDY BEAR PAJAMA PARTY
Wear pajamas and invite your favorite stuffed animal buddy to the Science Center for a night of fun and exploration. Go stargazing, engineer a teddy bear-sized sled and parachute, and take part in a scavenger hunt. Maryland Science Center. 5:30-8:30 p.m. Free-$25. 
10/15: BALTIMORE RUNNING FESTIVAL
The annual marathon features in-person and virtual racing, with the main event running around the Inner Harbor from Federal Hill to Fells Point. Locations vary. $40-170. 
10/15: DOGFEST
Fido will enjoy paw painting, Simon Says, a bubble chase, and fun with other furry friends at this fundraiser for The Baltimore Humane Society. (Costumes and fancy tricks encouraged.) Baltimore Humane Society. 11 a.m.-4 p.m. $10-25.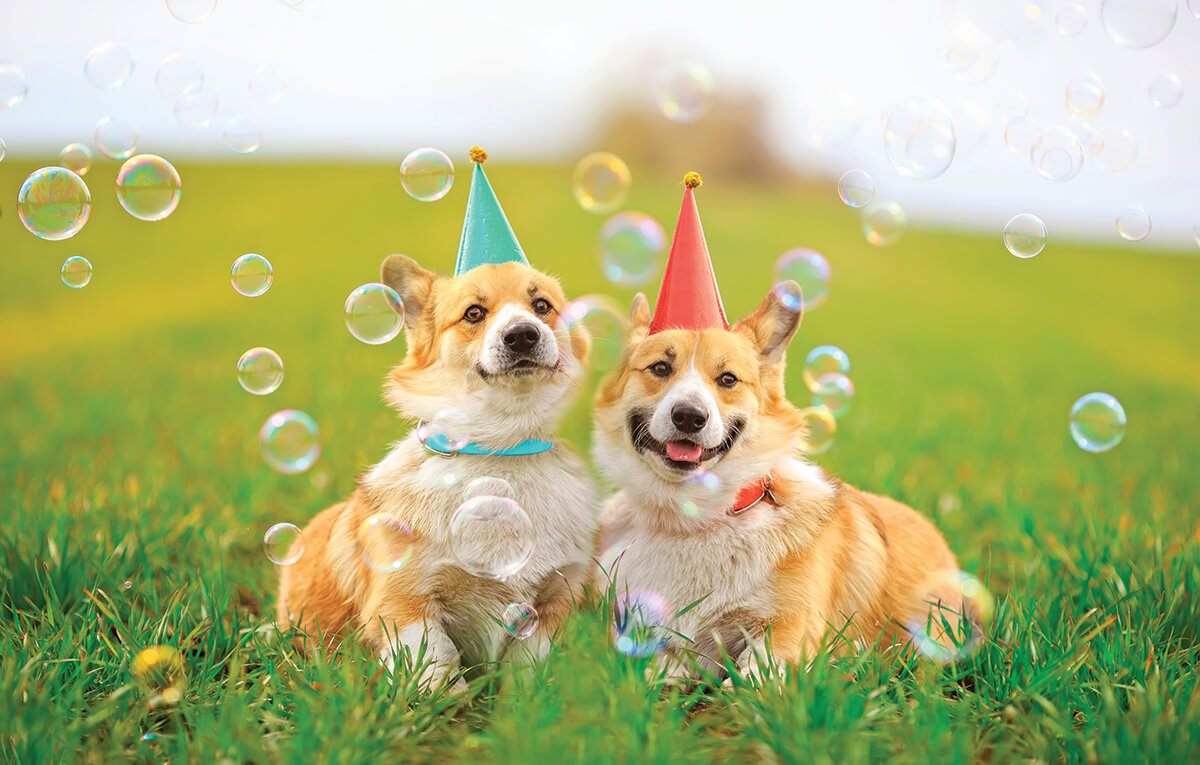 10/21-23: MARYLAND HOME AND GARDEN SHOW
In Timonium, sip wine, find spooky gifts for friends, and feast your eyes on frighteningly fancy pumpkin carvings. Plus, as always, find contractors and landscapers to assist with all your gardening endeavors. Timonium Fairgrounds. 10 a.m.-6 p.m. Free-$9.
10/21: MORTIFIED: BACK TO SCHOOL
In Highlandtown, sit back as total strangers spill the contents of their long-forgotten, angsty teenage diaries. Creative Alliance. 7 p.m. $15-22. 
10/22: DOIN' IT DOIN' IT DUETS
In Station North, beloved artist Rahne Alexander rings in 20 years of being a Baltimorean, with vocal help from friends including Outcalls. Metro Gallery. 8 p.m. $10. 
10/22: ED SCHRADER'S MUSIC BEAT AND MELT-BANANA
Japanese noise rock group Melt-Banana joins hometown musician Ed Schrader on stage in downtown Baltimore. Baltimore Soundstage. 8 p.m. $20. 
10/22: GREAT HALLOWEEN LANTERN PARADE AND FESTIVAL
Just in time for spooky season, Baltimore creators will set Patterson Park streets aglow with flashy, handmade lanterns. Enjoy a festival and then march on the parade route or take in the bright procession from the comfort of your stoop. Pulaski Monument. 4:30-9 p.m.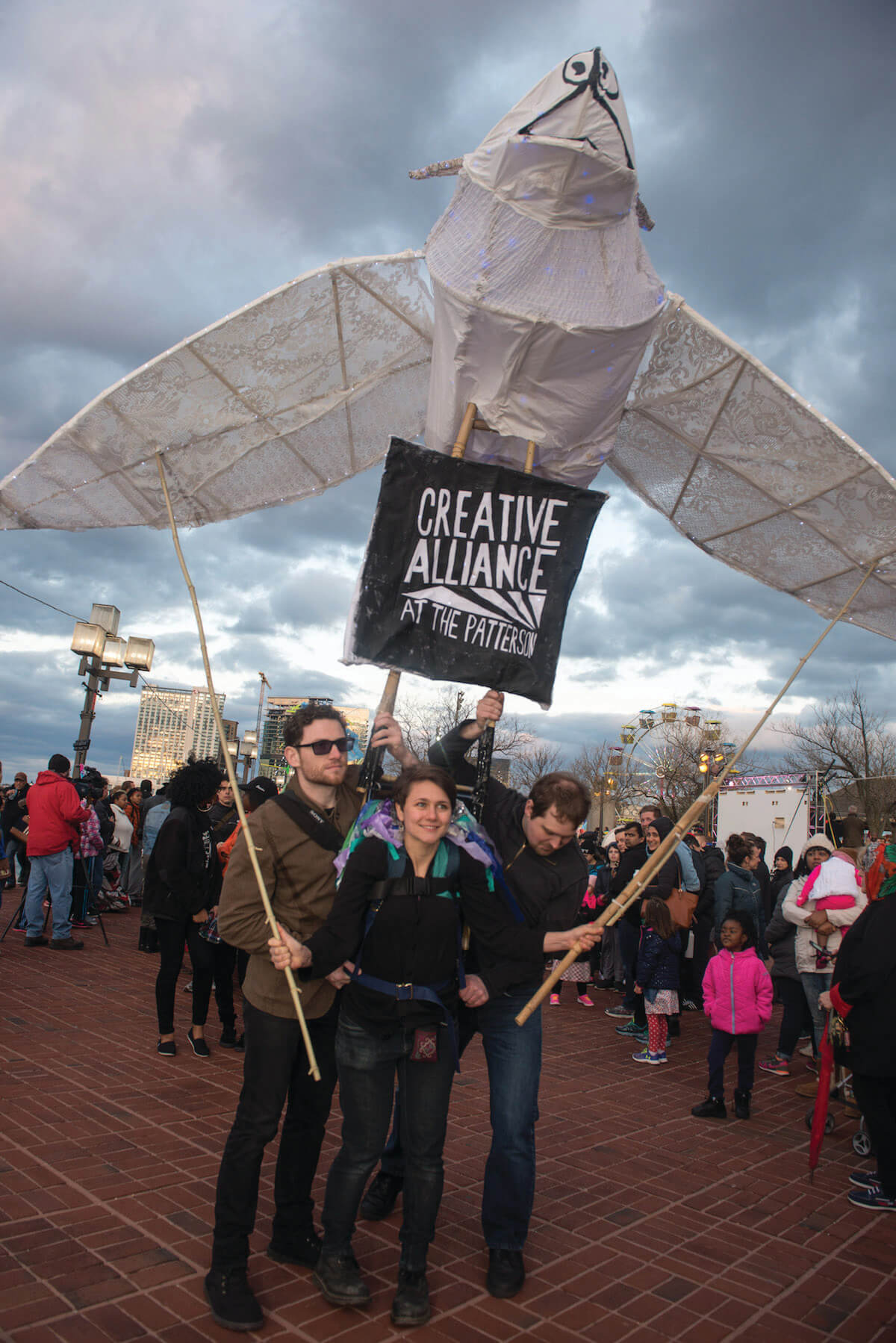 10/23: MARYLAND KIDNEY WALK
At UMBC, join the National Kidney Foundation to raise funds for locals who face chronic kidney disease. Walk with friends or embark on a customized trek from wherever you are. National Kidney Foundation. University of Maryland, Baltimore County. 9 a.m. Price TBD.
TO 10/23: MARYLAND RENAISSANCE FESTIVAL
Those who find enchantment in medieval lore (and those who like to look the part) will feel at home in Crownsville when this annual event kicks off. Browse upwards of 100 crafty merchants, cheer on jousters, and fill up on tasty treats like apple dumplings. 1821 Crownsville Road. Times vary. $11-190.
10/27-11/20: AIN'T NO MO'
Narrated by flight attendant Peaches, this production yields a series of vignettes, employing themes of satire and speculative fiction in her no-holds-barred, comedic quest to highlight value in Black life. Center Stage. Times and prices vary. 
10/28-30: BALTIMORE COMIC CON
Now in its 23rd year, this nerd-friendly event welcomes fans of all kinds. Costumed patrons can mingle with comic book writers and score some collectible merch. Baltimore Convention Center. Fri. 1-7 p.m., Sat. 10 a.m.-7 p.m., Sun. 10 a.m.-5 p.m. $30-500.
10/29: HALLOWEEN ONE MORE TIME
Stay up late to catch this grown-up Science Center bash, which features live musical tributes to Foo Fighters, Creedence Clearwater Revival, Daft Punk, and Talking Heads. Maryland Science Center. 7 p.m.-1 a.m. $49-99. 
TO 10/30: HAMILTON
The incredibly popular musical, featuring award-winning music and lyrics from Lin-Manuel Miranda, comes to the downtown theater. Miranda's score, a blend of hip-hop, jazz, and R&B, showcases the rise and fall of Founding Father Alexander Hamilton. Hippodrome Theatre. Times and prices vary. 
TO 10/31: LADEW TOPIARY GARDENS
All season long, visit the Monkton spot for workshops, summer nature camps for little ones, and masterpieces made by local artists. Be sure to grab some tickets to the Garden Festival for coffee talks and movie showings. Ladew Topiary Gardens. Thurs.-Tues. (closed Wednesdays), 9 a.m. to 4 p.m. Free-$15. 
TO 11/5: THE BEAUTIFUL AND THE DAMNED
With painted works by Monica Ikegwu and Megan Lewis, and mixed media collage pieces by artist Lavett Ballard, the new showcase seeks to reckon with a history of toxic beauty standards. Galerie Myrtis. Open by appointment, Tue.-Sat., 2-6 p.m. Price TBD.