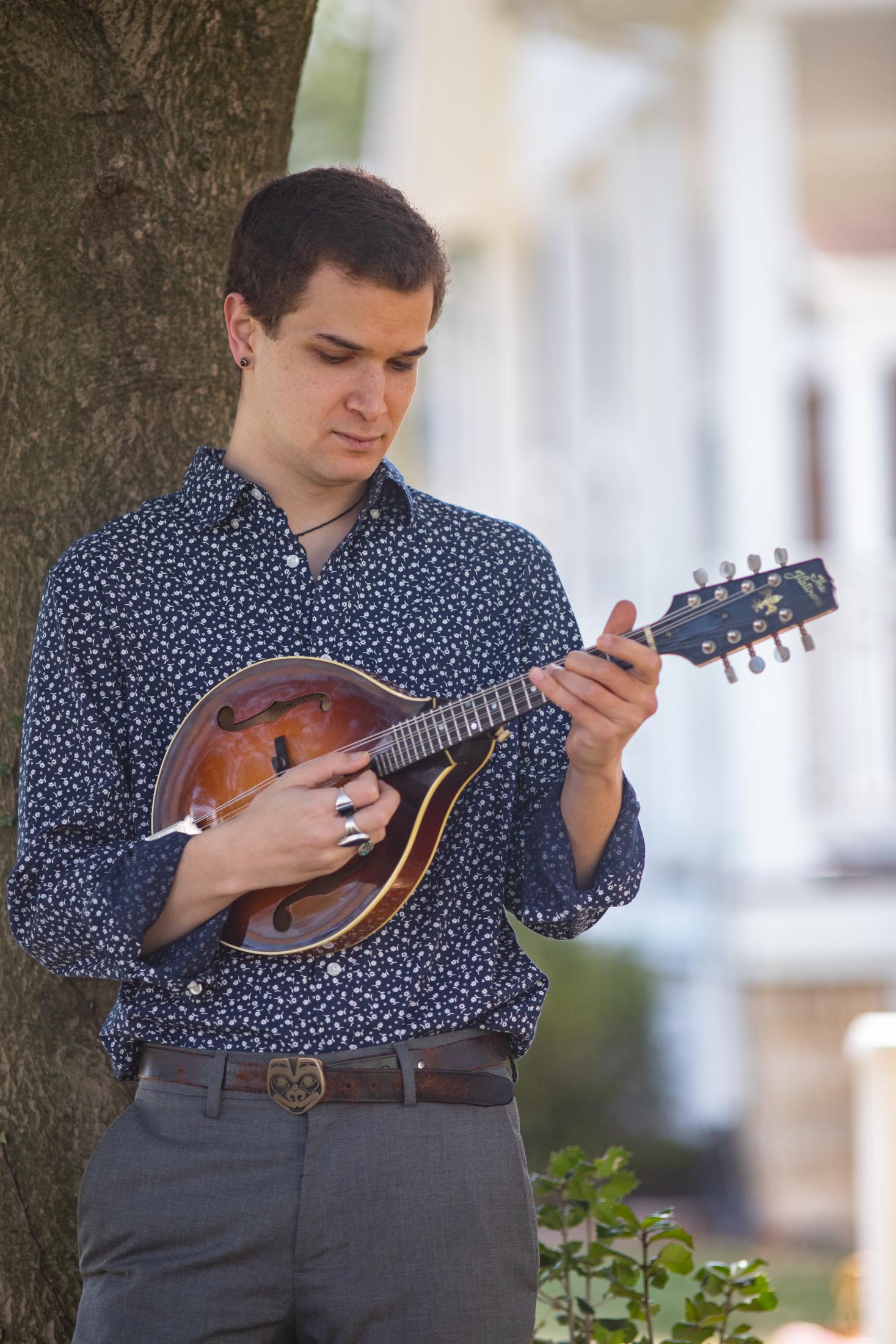 Like many, upon learning that Ukraine had been invaded by the Russian military, Joel Michael-Schwartz—whose ancestors were killed fleeing from pogroms and the Holocaust—remembers being horrified. 
"I was thinking a lot about my own history," the local mandolinist says. "It was like watching the stories I grew up with as a kid coming to life before my eyes."
Michael-Schwartz was "absolutely desperate to be able to do something," and decided to put on a concert that would raise money to benefit Ukrainian families.
"As artists of all sorts, we want what we do to make a difference–especially in times of crisis," Michael-Schwartz says. "Everybody that I spoke to was like, 'Yes. Absolutely. When is it? Let's do this.'"
On March 26 at Highlandtown's Creative Alliance, as well as April 23 at Mt. Vernon jazz venue An Die Musik, Michael-Schwartz will host the Baltimore Musicians' Benefit Concert for Ukraine, with ticket proceeds supporting the International Rescue Committee (IRC), an organization devoted to assisting displaced refugees.
"What's keeping me up at night more than anything else is the people who are being forced to flee this conflict, whose homes have been flattened and who've lost loved ones," Michael-Schwartz says. "I see in them my own family history. In 50 years, I don't want anyone from Ukraine to have to explain to their kids and their grandkids why their family is so small, the way that my parents did for me. The IRC can help get people out of that situation and save lives."
Among the homegrown acts who will be joining Michael-Schwartz on stage for this weekend's show (more details on the April 23 concert will be shared soon) are indie singer-songwriter Letitia Vansant, Franca Muller Paz (of Latin-Mideast ensemble Conjunto Bruja,) Tomáš Drgoň (behind Gypsy swing group Orchester Praževica,) vocalist Virginia Douglass, and classical pianist Lisa Weiss—Michael-Schwartz's former Goucher College professor who also has Ukrainian and Jewish heritage. 
"One of my sets of grandparents was from Kyiv, and they had to leave because of the pogroms against the Jews," Weiss says. "From what I've gleaned, they were literally running for their lives. It's something, being several generations removed, that I don't really think about too much. And this has brought it much closer to the forefront of my heart and my mind."
This Saturday, Weiss, a former student of late classical pianist Leon Fleisher, will perform a G-flat impromptu by composer Franz Schubert. She likens the piece recorded by Ukrainian pianist Vladimir Horowitz, which she first heard at an early age, to "one giant prayer."
"I always wanted to find just the right place to play it, where I felt that it would be needed to create an atmosphere of hope, peace, and belief in something good," she says. "This seems like the perfect place."
Weiss' ode to Horowitz will be just one of several nods to Ukrainian music. In addition to a medley of Ukrainian waltzes, other songs will include folk musician Pete Seeger's "Where Have All the Flowers Gone?" (inspired by a classic Cossack folk tune called "Koloda-Duda,") and Ukrainian-American musician Naftule Brandwein's "Fern Di Mekhutonim Aheym," a Klezmer song which translates to "Escorting the Parents of the Bride and Groom Home." Other performances will span from jazz and classical to bluegrass and Americana.
Above all, Weiss hopes that Saturday's concert will create a sense of unity.
"I think a lot of us are really angry and incredibly sad," she says. "A lot of us are in disbelief. These are really difficult emotions, under any circumstances, to handle by yourself. So hopefully, the fact that we're all together will give us strength to keep dealing with our feelings and [help us to realize that] we're not alone."

Michael-Schwartz agrees, adding that, along with solidarity, he hopes the two concerts will facilitate reflection.
"I want people to have a good time and enjoy the achievements of these artists," he says, "and I'm hoping that this can be a chance to come together to reflect on our common humanity and fluidness."