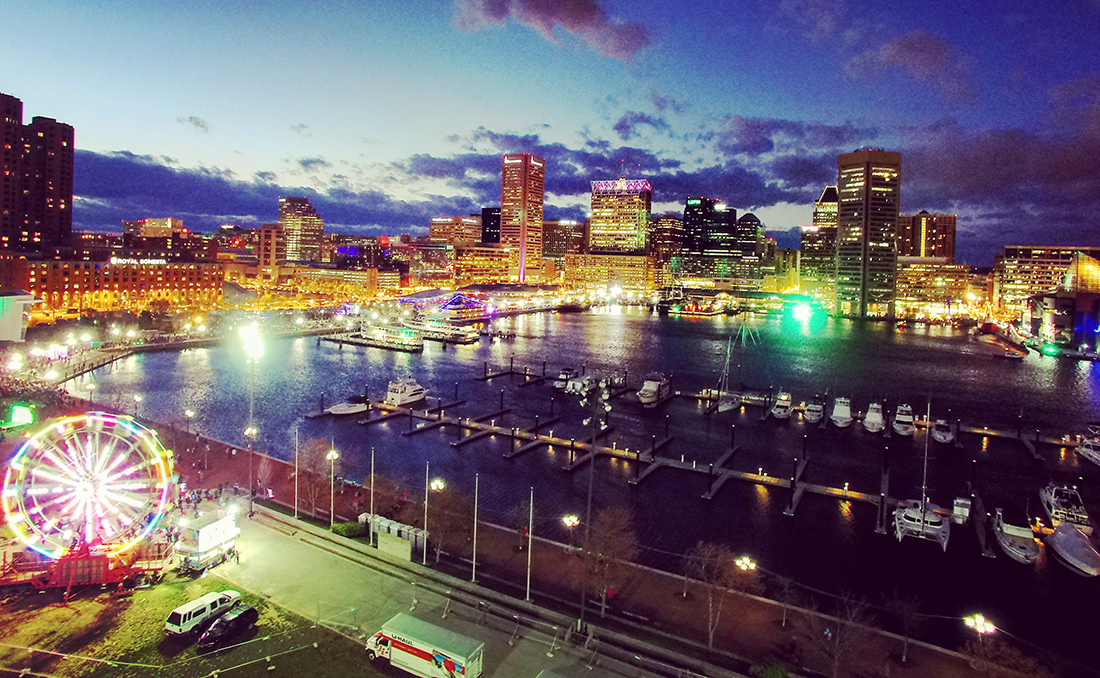 In addition, BOPA is encouraging local businesses to light their buildings during the festival, an initiative they're calling "Brilliant Baltimore" and is also proud of the local food and drink offerings that will be on hand, including Dooby's, Ekiben, Sagamore Spirit Rye, staff from the Baltimore Bartenders Guild, and beer from The Brewer's Art, Heavy Seas, and Union Craft Brewing. During the festival, the annual food and drink event The Emproriyum will also be taking place (from April 1-2) in the former Best Buy store on Pratt Street.
"There's so much happening downtown that we wanted to provide something family-friendly, food-friendly, and drink-friendly for anyone looking to add to their Light City experience," says Emporiyum organizer Sue-Jean Chun.
All of the organizers agreed that they are looking to building off of last year's inaugural event that saw 400,000 visitors and an economic impact of $33.8 million. Newly appointed CEO of Visit Baltimore
Al Hutchinson cited some statistics at the press conference that of all the people who were downtown during the festival last year, 88 percent came specifically because of Light City and 29 percent of people said it was their first time in Baltimore.
"Every community in this country looks for a signature event that they can call their own," Hutchinson said. "Let's own this."