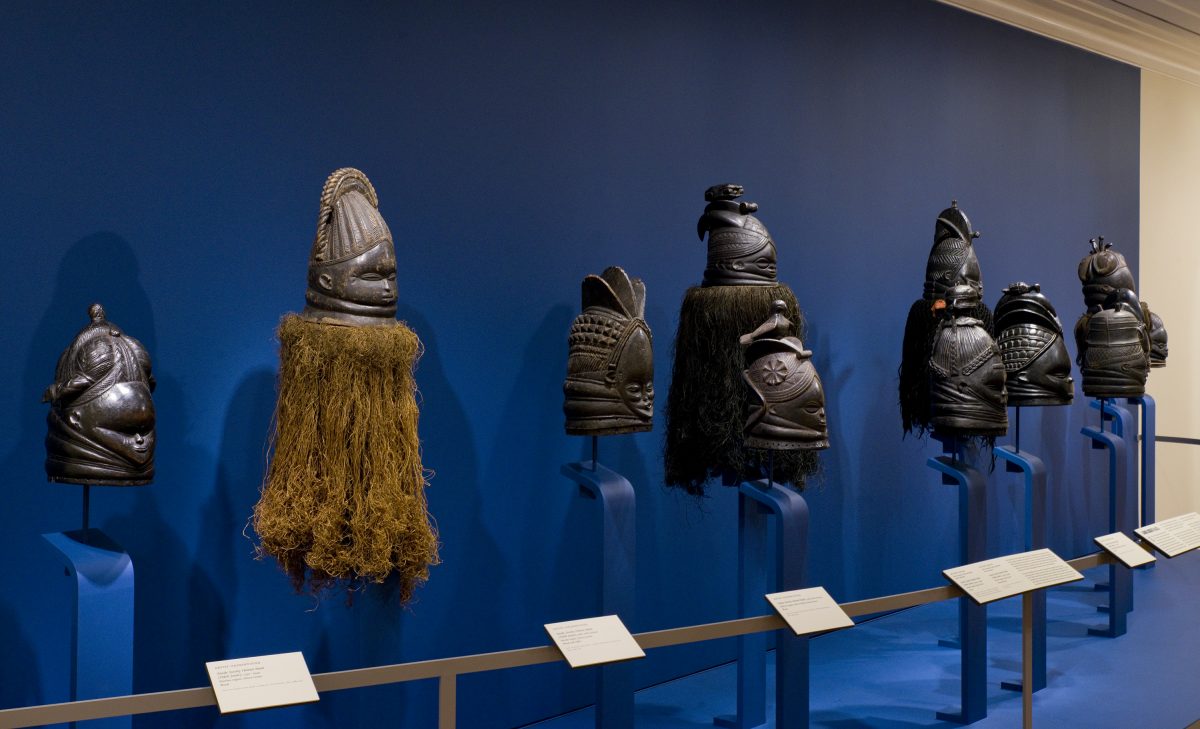 Courtesy of Baltimore Museum of Art
First, you'll notice the light. Brand new LED bulbs illuminate the Baltimore Museum of Art's African and Asian collections in such a way that they make the colors on a vase more brilliant, the intricate carving on a headdress more eye-popping.
Next, you'll realize the space seems larger, which is true. The ceilings are higher, and these renovations have added three times as much room to the African art galleries and nearly twice as much to those with Asian art.
Most of all, you'll feel more connected to the works, thanks to new ways of displaying them.
Hundred-year-old masks are showcased on stands that allow you to see all sides. And a 15th-century bronze sculpture of the Chinese goddess of mercy sits on an altar-like perch jutting out from the wall, so you can better admire her magnificence.
The acclaimed African and Asian art galleries re-open to the public April 26, marking the latest piece of the museum's $28 million renovation. It's included the contemporary and American art wings, as well as a new east entrance and lobby.
Director Doreen Bolger told members of the media at a tour Tuesday that she wanted the galleries to feel more open to visitors so they could have "transformative encounters with works of art."
"These galleries have never looked better than they do now, I'm convinced," she said.
Curators have also organized the works more thematically, instead of by geography or time period. For instance, Chinese ceramics that served as eating dishes are grouped in one case, and utensils for philosophers in another.
This allows visitors to draw connections between the pieces, Bolger said. "It makes things more engaging."
The BMA is holding opening events for both galleries. You can find more information here.